Heather — Host of CraftLit
is creating Annotated Audiobook Podcasts
Select a membership level
Beloved Beth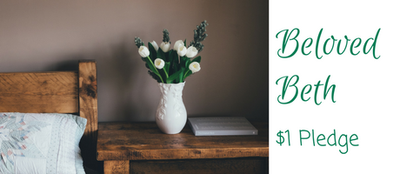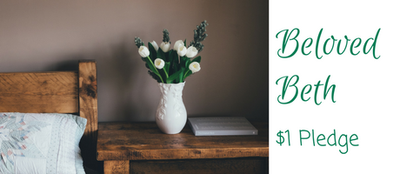 To all the little women and men who support CraftLit, thank you. You keep the podcast going and receive the undying affection, respect, and thanks of all CraftLit listeners.
New Patrons will have your name read at the end of the second episode of each month.  
Note that we will credit you by the name that appears on our Patreon backer list.
Walter Hartright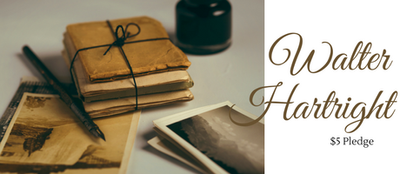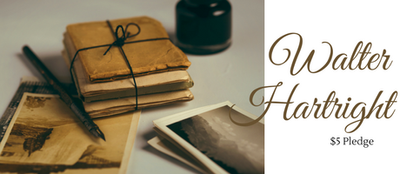 Your heart is in the right place. Thank you!Patrons at this level receive all previous level perks, plus:
Premium Audio Membership (right-click download or listen via Patreon app or site)***
***The CRAFTLIT APP—built and maintained by Libsyn—is completely separate from Patreon. If you signed up for premium audio on the app you can ONLY access premium audio via the app or by signing in online at craftlit.libsyn.com/podcast.
Jane Eyre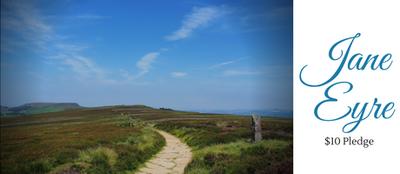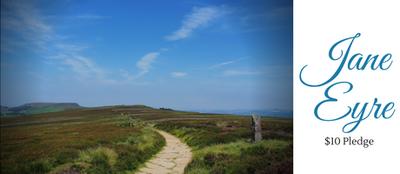 Fierce (whether small or not) in your support of indie-podcasts and classic literature—you're our kind of book lover. Thank you. 
You will receive all previous level perks, plus:

Book-related exclusive digital wallpaper for your computer, tablet, or phone (renews with each book or twice a year for very long tomes). 
About Heather — Host of CraftLit
How did Charlotte Brontë make it easier for everyone to breathe?
She created Eyre.

The Past, the Present, and the Future walk into a bar...
It was tense.
Or just these: Getting the joke feels great!
CraftLit® is here to make sure you never miss another (classic lit) joke.
What CraftLit Does
April 2017 marked 
CraftLit's 11th Anniversary
 of weekly episodes, bringing busy people who love classics a little literary relief, insider knowledge, and the near mystical ability to get obscure jokes.
There is no question, our lovely community of listeners relies on the companionship of annotated Audiobooks. We've 24+ 
Annotated Audiobooks | Audiobooks with Benefits
™ in our 
Library
(and more in our 
PodShop
) and now even
more
are on their way with the help of our wonderful Patreon Patrons.* 
CraftLit's 
content is 
and always will be free
to listeners—but the podcast is not free to make.
Keep Episodes Coming
Pledging your support for CraftLit means you get more and better books, more and better voice actors/readers, and more and better research
—not to mention a host with more time and energy to focus on creating even
more
goodies with you in mind.
For the last few years we've also put out 
Member-only Premium Audio
** which also contributes to supporting the show, but listeners have asked for a simple way that the general audience can help sustain the podcast—whether that means pledging 50¢ a month or $50.
There haven't been any easy options for doing that—until
Patreon
.
Not sure? Here's a video:
(If the above video won't load,
click here
.)
By pledging here*** on Patreon you'll be supporting 
CraftLit
and ensuring you'll be able to listen to fantastic 
Annotated Audiobooks
for many, many years to come! Different pledge levels get you different rewards (see right)—so,
enjoy!


And if there's a reward you'd like but don't see here, let us know!
Here's
how
to pledge—
in pictures!
(If the above video won't load,
click here
.)

Bits and Pieces
*
Annotated Audiobooks | Audiobooks-with-Benefits
= shorthand to describe how
CraftLit
curates the classics—think CliffsNotes for your ears... but fun!
Plus, no essays or quizzes!
**Download-only membership audio CAN be listened to here on Patreon, on the Patreon app, and can be right-click-downloaded to put onto an mp3 player. If you pledge $5 or more here on Patreon the membership audio will magically appear for you in the "Creator Posts" part of the app.  If you don't find a post with that link here on Patreon, just let me know.

FYI - If you have the CraftLit app —  that app is 100% run by Libsyn (they host our audio files and built the app). All we do is post content for the app. Streaming on the app is ONLY available if your membership has been created and managed via the app or the Libsyn premium site (http://CraftLit.libsyn.com/podcast).

If you want to switch from the CraftLit app to Patreon and are stuck in the process, let me know—it's easily fixable. 



***

You can set any per-month amount from 1¢ to... well... anything you'd like!  I'm told billing occurs on the 1st of each month. 


Jokes at the top of the page from All Women's Talk
Goal
To have cash on hand to pay actors, monthly, for their audiobook reading.
Why?
So far all of our readers have worked for free, which is lovely of them and I'm sure their place in Heaven is reserved and all, but it would be so nice to build up a kitty from which to give them some financial remuneration, too. (And that way your place in Heaven will be reserved, too! Right?)
1 of 4
Become a patron to
Unlock 153 exclusive posts
Connect via private message
Recent posts by Heather — Host of CraftLit
How it works
Get started in 2 minutes