Cujo Sound
is creating Game Audio Talks
Select a membership level
Thank you for support Cujo Sound.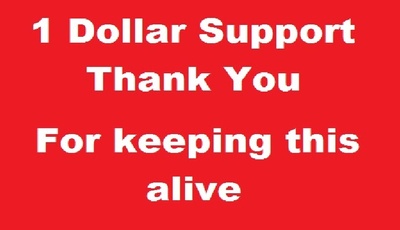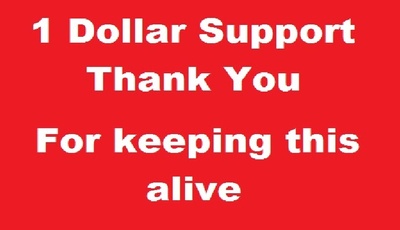 Supporting Cujo Sound with this tier means you gain access to everything on this site and you help me afford being able to create all this content. You also gain access to the Cujo Sound discord channel.
Includes Discord benefits
Thank you x5. Access to Discord and more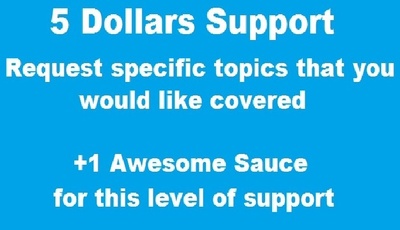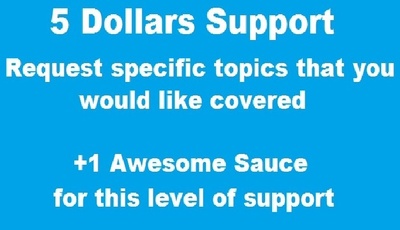 I am honored that you are willing to pay for the material that I post here.

With this tier you gain access to the Cujo Sound Discord channel, I also provide mentoring and guidance if you need it about your material, your career or just simple audio discussions and sparring.
Includes Discord benefits
Game Audio Ultimatum
The top tier for Cujo Sound. You have my greatest respect and gratitude. 
With this tier you gain access to all the previous perks, you can also at any time one a month request a Skype (or any other platform) chat with me about your game, projects or any other need you may have regarding game audio.
Includes Discord benefits
About Cujo Sound
Welcome to Cujo Sound
Thank you for tuning in here - here you will find game audio content about how to make sounds, implementation into engines, discussions, Blogs, Vlogs, tools, tutorials and more.
Above you can see an example of a video post here about L.A. Noire, about how sounds in the game work and how it helps your players and why informant audio is important to your gameplay.


Who is Cujo Sound 
My name is Bjørn Jacobsen - I sound design AAA, AA and indie video games for a living, I wrote blogs and articles for various websites, give lectures and talks at various conventions and schools and I really enjoy creating all the material that I couldn't find myself when I started my own career.

My credits include Cyberpunk 2077, HITMAN, DARQ, EVE Online, GWENT, Dust 514, World of Darkness, A Mother's Inferno and more. If you have any questions about any of these games - just ask.


Why back this site

When you support this Patreon: You gain access to all my material and depending on support level you gain access to more, such as: personalized mentoring, guidance and supervision of your material and projects, requests for specific reviews of tools or explanatory videos of any issue you might have. You also help me afford the time it takes for me to create all this content as this takes a lot of time to both do and research.

I aim to add material to the website every week, sometimes more and if a week is skipped, then the next week will have more.
When you back this site with more than 1 dollar per. paid post you also gain access to the Cujo Sound Discord channel where we can discuss sound design, you may ask any question you like, engage with other sound designers backing the channel or simply just enjoy the content posted there.


How much do you have to pay
for as little as 1 dollar per. month you gain access to everything here and you help me immensely. The funding works like this, that whenever I create something for the site which I charge for - you will be charged, so set your basic funding tier and your maximum per. month spending - Setting a 1 dollar support and a 5 dollar per. month maximum, means that you will be charged 1 dollar (ONE!) if a paid article is posted - and 5 dollars if five paid articles are posted. It's all up to you. I do not always charge for my posts, only the ones which I believe are worth.

So for a 1 dollar tier, you will not miss out on anything here.


Why the other tiers?
The tiers above one dollar are meant for you who specifically want to not only look at the material here, but also require personal mentoring, guidance, supervision of your project, have a specific question or need help with something, or if you just believe that what you get is worth more than the lower one or five dollar levels.

All support here is received with maximum gratitude and it means the world to me that you have decided to help me out. Anyone support this Patreon has my biggest gratitude and respect.
We have made it past the first couple of goals - and I am really honored that we have this much support, this really helps me fund the time I use to create all this content.

Wholeheartedly, thank you.
if we make it to 500.- Let's have a toast and a dance.
1 of 1
Become a patron to
Connect via private message
Recent posts by Cujo Sound
How it works
Get started in 2 minutes