Cursed Atelier
is creating VoidBound
Select a membership level
Curious
We welcome you onboard our maiden flight through the stars!  You get to enjoy:
The good feeling that comes with supporting our little dream and the benefit of being informed in advance about all the new features we plan to implement in the game.
Includes Discord benefits
Observer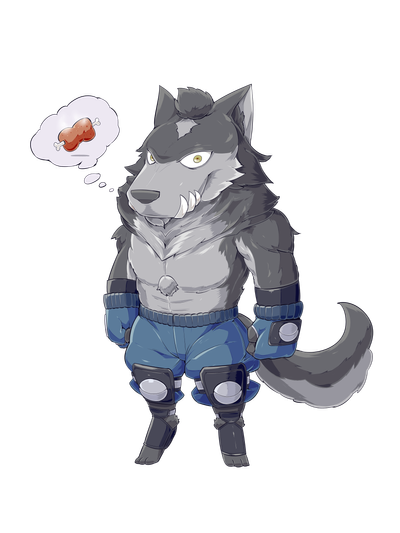 Thank you for taking a chance on us! You get:
All the benefits of the Curious tier.
Exclusive access to many of the roughly coloured sketches.
An opportunity to snag the game one week before the public launch.
Includes Discord benefits
Adherent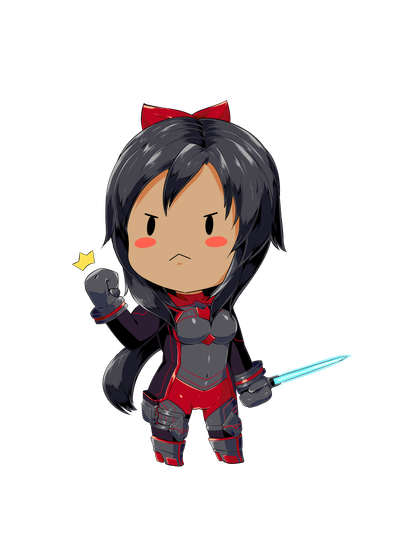 A big virtual hug your way for considering us worth your time! For that, you get:
All the benefits of the Observer tier.
Exclusive access to many of our high res art. 
Exclusive Discord channel access to have your questions answered by our dev team.
Your names will be mentioned under special thanks on the website. 
An opportunity to snag the game two weeks before the public launch.
Includes Discord benefits
About

Foremost, thank you for considering supporting our project.


We're Cursed-Atelier, a small indie studio working to create "VoidBound", a 2D RPG game based on the RPG Maker Engine. We've been in existence since December of 2018 and have been toiling silently to bring our game to life. Our founders are experienced members of this field and have been part of multiple JRPG localization projects over the last few years.

我们是谁?
我们是Cursed Atelier,一个小型独立工作室。通过RPG Maker引擎制作了2D RPG游戏《虚空丽影》。我们于2018年12月成立,一直默默地努力想把游戏带给大家。工作室的创始人们在这个行业非常有经验,过去几年也参与过很多日本RPG项目的本土化。
Can you tell me more about VoidBound?


Earth is sucked into a war between alien species, and the heroine has to venture to worlds never before seen by mankind to find a way to stop it. The game is a sci-fi ero RPG with a focus on variety in combat mechanics.The character's abilities will be determined by a wide variety of equipable weapons, psi amps, and support gear, and each combat area will have its own unique spin on battles.

能具体给我们介绍下《虚空丽影》吗?
地球被卷入外星生物之间的战争,女主不得不冒险去人类从未涉足的世界寻求办法终结战争
《虚空丽影》是科幻色情RPG游戏,并专注游戏的战斗机制多样性。角色的能力取决于多种武器、灵能放大器和辅助装备,每个战斗区域都对战斗有其特别的影响。
Interesting, but why come to Patreon almost a year after your development started? Did you run into monetary problems?

Actually, we did not. We're entirely self funded and expenses are paid out of the pocket of the founders. The reason we never floated ourselves on patreon before was because we did not want to come across as one of many other crowdfunded projects that promise rosy figments of imagination but deliver disappointment. Our primary aim was to first create a demo of our game; a proof of concept that our vision exists and that players are more than welcome to take that vision out for a spin.

The reason we're here now, is because our demo is finally out for the public evaluation. At the same time we've painfully come to the conclusion that self funding has its limits and if we want to speed up our development cycle and integrate more ambitious ideas, we must request the support of like minded gamers.

有点意思,可是为什么等游戏开发一年了才开始众筹?遇到资金问题了吗?

严格来说不是,我们所有的支出都是创始人们自己支付的。一开始没有想面向大众众筹,因为不希望像其他众筹项目一样,给大家很多幻想最后实际结果让大家失望。我们首要目标是做出一个试玩版,证明我们的愿景真实存在,然后欢迎玩家们参与我们的愿景。

I see, can I learn more about your studio and your game?

Absolutely. You can head over to our website and peruse through all of the informational content in much more detail. Additionally, you can also browse through quiet a few art assets that will give you a glimpse into the world of VoidBound. Finally, you can get in touch with us directly through Discord if you have any other queries.

这样啊,多跟我们讲讲你们的工作室和游戏吧?

没问题。欢迎点击我们的官网,了解更多细节信息。另外您可以阅览我们的立绘等,对《虚空丽影》有一个初步印象。最后如果您还有什么疑问,可通过Discord和我们直接联系。

Alright, I'm sold. But do I get any special goodies for supporting you guys?



Yes you do! In addition to our heartfelt appreciation, each and every patron will be immediately granted access to a growing list of exclusive content that may include:

Art and musical assets that did and did not make into the game.
Patreon customized content not released to the general public.
Special Discord privileges that will make you privy to content news in advance and the opportunity for a monthly tête-à-tête with our team.
An opportunity to snag the game in advance when it's finally released.
For the exact info on what rewards you'll get, please head over to the tier section and browse through the various benefits that come with the specific patreon tiers. We also plan to add something special in the future but for now we will be keeping a lid on it until we're ready to show it off in action.

很好,你成功地打动了我。那参与众筹有什么福利吗?

当然!除了我们真心的感谢,每一份支持都会立刻收获一系列独家内容(还会一直添加新内容),包括:
1. 收录及未最终收录入游戏中的画作和音乐作品。
2. 不向大众开放的众筹版定制内容。
3. 特别的Discord特权,提前知晓最新消息及每月和团队的沟通机会。
4. 最终发布时,提前体验游戏。

具体福利可以查看众筹等级区介绍,每种级别都有专属福利。我们还计划未来增加一些特别福利,暂时就不透露啦。
我们由衷地期望大家满意我们的工作,并愿意奉献一份力量。
感谢大家!

We sincerely hope you will find our efforts worth your time and choose to join us on our maiden journey across the stars.

Kind Regards,

Cursed-Atelier Team
We have amazing writers. But all of them work part time for us which leads to slow content updates. Our present goal is to start paying, at least one of them, full time so we can kick the development speed in high gear.

1 of 5
Become a patron to
Unlock 23 exclusive posts
Connect via private message
Recent posts by Cursed Atelier