D.H. Thorne
is creating Spiritual Videos, Commentary, Art, and music
Select a membership level
1st Tier: Three bucks
This is a general support tier at 3 bucks. 3 is the number of creativity, kindness and manifestation!  Thank you!
2nd Tier: 9 Bucks
This is a general support tier costing 9 bucks. 9 in the number of spiritual enlightenement, spiritual awakening, and philanthropy. Thank you!
3rd Tier: Online VIDEO CLASS - Discord
Limited (17 of 32 remaining)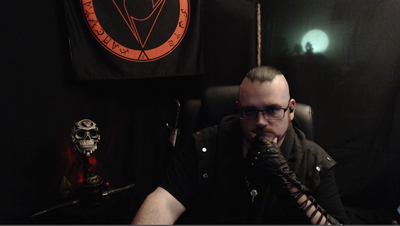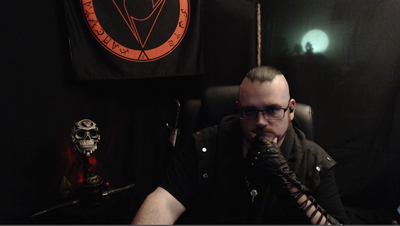 SPECIAL LIMITED TIME INTRODUCTORY PRICE: DISCORD VIDEO CLASSES FOR ONLY 20$ PER MONTH! (normally 30$ Per month -  Regular price will resume soon!)

To view an example of one of these classes for free, use this link: https://youtu.be/PBh5n7_L-Ic
You asked, well here it is! Perfect for those who want
Mentorship
but cannot afford the typical expense.
Every week on Mondays, between 9-11PM EST
I host a special group video conference class. These classes are open to individuals of all skill and experience levels. Each class will be up to 2 hours long (minimum 1 hour) and the classes will include any or all of the following (though not always in the same class):
Group Meditation sessions
Energy work lessons
Metaphysical lecture and discussion
Ritual performance instruction and live demonstration
Group Ritual participation
Interactive Q and A
I felt that my weekly live streams have become what is essentially a
magickal frat party,
and not fulfilling my desire to truly share the magickal experiences I have with people. Therefore, this is meant to be a more serious and focused classroom format, which will directly incorporate and work from all of my published books.  We will go through my books, chapter by chapter, as well as do other fun exercises. Each class will include time for question and answer and general discussion.  
What you get:
Weekly live interactive video class with me and any special guests I might get to come on. 
Access to the video library of every class I have hosted thus far. (So you can watch and learn at your own pace, or catch up on classes you missed)
Special role access to my Discord Server The Sanctum of Shadows which gives you special access to a separate chat room and video conference channel. 
How this Works -
Before signing up for this service, MAKE SURE you have an account in good standing with DISCORD, and install the discord software on your device or computer. Make sure you have a good microphone and if possible a camera to make a more personal connection with the group and me (I hate talking to blank screens haha). 
When you sign up, discord will set you up with a special ROLE on my Discord Server called
"Metaphysical Study Group."
 This role will enable you to participate in a special text channel called the
"#inner-sanctum" "#group-class-video-library" 
and a special voice/video channel called
"INNER VOICE."
Upon the scheduled day and time I will host a group video conference call with everyone who is permitted to join. I ask that you use voice and Video, but I will require you to use push to talk and or try to be polite about when to speak to help keep noise and distraction to a minimum. It is YOUR responsibility to learn how to use Discord, it's not super hard, but learn it before we join up.
I will not be stopping to do general Discord tech support. 
These role permissions exist only so long as you are a member of this tier, everything else is otherwise automated for both of us. So if you feel like you want to leave, or when you want to rejoin you won't have to do anything special or notify me. Simply change your Patreon tier selection and the rest will be done automatically. If not, just let me know (bugs happen). 
IF you cannot attend -
I will be recording these sessions to be uploaded to an unlisted link on youtube, to be shared in the discord chat channel a day or so AFTER the session. This way if you miss it, but want to watch it you can. I may also share some of these publically (see below about what I will do with the recordings)
Fine print stuff: By signing up you agree to all of the following!Participation is a privilege, not a right. this means the following things:
Class behavior: You will behave with the utmost respect to everyone who is in attendance. I will remove and or cancel anyone who is disruptive, rude, intolerant, or otherwise offensive to the group. No second chances, no warnings. Some of these videos may appear in public, so also consider that before saying anything that might reflect badly on you to the general public. 
Interaction: You will have a chance (not a promise) to speak during the Q and A portion of our meetings, but this will be both first come first serve, and I will try not to let any one person dominate the conversations to give as many people a chance to talk as possible. But a full class may be impossible to get to everyone, especially since some answers can take a while. 
What you are paying for: You are paying for ACCESS to these classes and the recordings I take of them, NOT access to me or my private time. It is YOUR responsibility to practice and make use of the information presented. 
Attendance and rescheduling: I will make every effort, barring illness or emergency, to conduct a session every week on time. However, I will not offer makeups or refunds, or reimbursements for any missed classes, regardless of whether it was me, or you who failed to attend. I have a very good record of not missing sessions with my private mentorship program. And I stream every week on Thursday night. so rest assured I will not flake out and will announce any vacations or illness or emergency as soon as I can before the scheduled meeting. Again, I will record most sessions to be uploaded later if you miss any. 
ADULTS ONLY: These sessions are NOT available to people under 18. 
By signing up you give me permission to RECORD and later SHARE these classes with the general public:

As I said before you are
paying for Access,
this is not a one on one private mentorship class or consultation service (message me if you are interested in that). In order to allow people to participate even if they miss a session, I will be recording most if not every session we do, to be later uploaded on youtube in some form.  Generally, these uploads will be in unlisted youtube videos (they are virtually impossible to see without having the random link it generates, ensuring only those with the link can see it, though it is not passworded). 
However, I will also be using these recordings for promotional purposes and the occasional creation of other public or private videos (say we have a really good discussion I think people should see, I will use that recording). 
For this reason, I reserve the express right to record sessions and do with those recordings what I wish. 
Includes Discord benefits
About D.H. Thorne
Mind the Shadows
Hello, my name is D.H. Thorne, I am an eclectic Luciferian Demon Sorcerer, Dark Mystic, philosopher, artist, sorcerer and spiritual consultant for hire. I am also a 
blogger
, a content creator on 
YouTube
, 
Facebook
, and a successfully 
self-published author
.
My first book "
Become the Maelstrom
" is a foundational book of magick for the beginner and intermediate practitioner, and has sold well over 1000 copies combined both in paperback and Kindle format since I released it in June of 2019. 
My second book, released in October of 2019 "
Shadownomicon
" is a revolutionary work for more advanced practitioners on both the Jungian Shadow and the Shadow People or urban myth and legend.
If you are here, then more than likely you already know most if not all of that, and likely know enough about me that you are considering becoming a patron of my work. Just for that alone, I thank you! You have already given me a subtle gift of energy and support.
If you decide to become a paying patron of my work, then I wish to offer you more than just my thanks, but a promise to make the best use of that generosity in my outreach, and also a fair portion of my attention as well. You are not simply being generous to me, but also helping support my spiritual outreach and research. Improving what I do, so others like you can benefit!
At first, I will be offering basic things like enhanced contact with me and access to secret content like special blog posts and educational discussions that I won't be sharing on public social media.
Later I plan to begin offering more valuable things like special instructional videos and articles for a premium tier patron.
These quality videos and articles will likely include everything from meditation and energy work instruction to eventually a complete course on the fundamentals of demon sorcery.
For all my patrons, make sure you use Patreons messaging features if you wish to chat with me so I can prioritize patrons. I can be very busy at times, and I want to make sure I get to patrons first!
$292.89 of $500
per month
Regular Live Stream with a patron

Once every month I will host a special live stream in honor of my patrons, and select an active patron of any tier to join me in a live stream event where they can discuss anything of interest. If no patron materializes who wants to go live, I will host a special live stream in honor of all my patrons.  

3 of 4
Become a patron to
Unlock 49 exclusive posts
Connect via private message
Recent posts by D.H. Thorne
How it works
Get started in 2 minutes