Da7e And Neil's Pop Culture Adventure
is creating a podcast
Select a membership level
I'm F***ing Stardust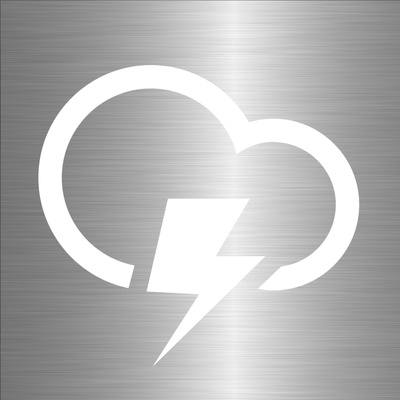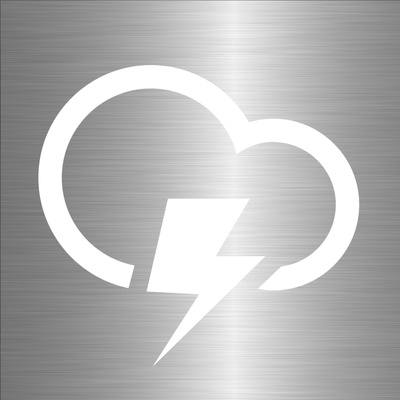 All episodes of our weekly podcast!
Invitation to our Patron-only Slack group, where we host live watches, Aubrey's Book Club and more.
Access to our monthly mailbag episodes, including submission link to send your questions to the hosts and have them read on the pod
All previous bonus podcast episodes of The Storm, including Feels Like the First Time (where Kristin Russo tells Joanna Robinson everything she knows about a thing, without ever having seen the thing), and exclusive LOST interviews with famed critics, cast and crew.
About Da7e And Neil's Pop Culture Adventure



image credit: www.isabellarotman.com




Hello and welcome to our Patreon page, located just a short boat trip past the Citadel of Crazytown, beyond that mysterious, smoky Island, and off into the excellence of the Pop Culture Universe. We're just so glad you decided to visit and hope you'll join us on for the infinite offseason tour, happening right here on Patreon.

What is Da7e and Neil's Pop Culture Adventure?
A long time ago 
Joanna Robinson
, 
Neil Miller
, and
Dave Gonzales
teamed up to create
Storm of Spoilers
, an award winning Game of Thrones podcast. They then moved on to a massive rewatch of ABC's hit show 
Lost,
and now
,
 we greet you in this Patreon's final form: 
Dave & Neil's Pop Culture Adventure.
We are a podcast and community that celebrates and widens film and television literacy in the modern streaming age. More pop culture is easily accessible than ever before, but that also means a diversity of topics and methods when it comes to critical discussion. By observing the best, worst, and everything in between, Dave & Neil are pushing off into the future to forensically examine the classics and emotionally interrogate new media that has entered the crowded landscape.
Less worried about spoiling than before, Dave & Neil's Pop Culture Adventure is here to make things enriching. Each week, the show goes on two adventures:
One Perfect Scene where we look at some classic scenes from television and film and unwrap how those scenes are a portal to a greater understanding of pop culture 
Our classic Storm Chasing, where your hosts talk about the fresh pop culture they're engaging with. 
In addition to our weekly episodes, we'll also be hosting LIVE WATCHES in our patron-exclusive Slack community and we will continue to put out a MAILBAG episode at the end of each month, where you can ask Dave & Neil whatever you want and help steer the ship of content.
Why Patreon?
We absolutely love making this show, but as the audience has grown, so have our overhead costs, and without the help of our wonderful Patreon subscribers we'd be operating at a significant financial loss. Though you can't always see them, we also dedicate hours to prepping for each episode including watching entire seasons of television or wide-ranging film franchises in order to bring you as much cultural context as we can.
There's time spent reading emails, studying background material, editing the show, and selecting that oh-so-perfect intro and outro music. There are also a number of expenses related to running the show: website hosting, recording equipment and software, and any number of other incidentals. Patreon support helps offset those costs.
Until there's a government grant program for progressive, dark-humored nerd podcasts, this is how we get that magic paper that one can exchange for food. Thank you for giving us some of your magic paper. We know you work hard for it, too. We are here because of you, and we never forget that.
Be Excellent to Each Other!
Thank you from the bottom of our stone hearts for listening to this podcast and growing this community into such a special place. We love our role as guides through the great pop culture storms of our time and all of you make it even better. You've taken that joy and enthusiasm and spread it beyond our original topic in ways we couldn't have anticipated.
If you like what we do, please tell your friends, family, and friendly neighborhood pop culture obsessives. And if you are able to support us here on Patreon, we'd truly and deeply appreciate it.
With all our love,
Da7e, Neil, Diana and Kristin
PS: If you have questions, be sure to check out our Community FAQ! Stay woke and don't fall down. 
At this point, we're going to add something major to the $5 and $10 tiers: the ability to join us LIVE as we record our regular weekly episode. Get a behind the scenes look at how the episodes are made and get a chance to interact with us via an exclusive chat room. 
2 of 3
Become a patron to
Unlock 445 exclusive posts
Connect via private message
Recent posts by Da7e And Neil's Pop Culture Adventure
How it works
Get started in 2 minutes