Daimonosophy
is creating Podcasts, Videos and Books for Liberty and the Left-Hand Path
Select a membership level
Daimon 1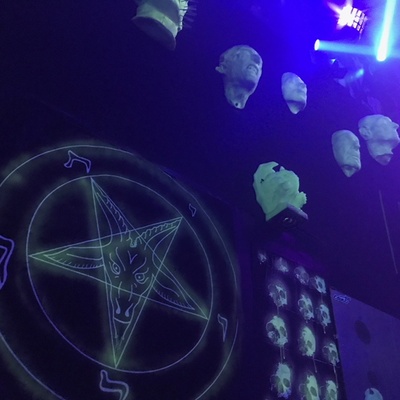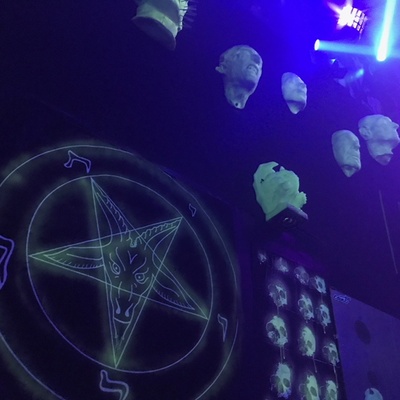 Thank you for supporting my work! At this level you gain access to locked posts and videos, and get to see/hear new Daimonosophy 2.0 Podcasts before anyone else! You are welcome to submit ideas and questions to be included in the shows. You contributions help support the efforts of spreading the Black Flame into the world!
About Daimonosophy
For the time being I have suspended all rewards features however we do accept any contributions in order to support the future work keeping the dark fire burning! Thank you for being a Patron and joining me on this quest for Independence, Free Will, Liberty, and the Left-Hand Path!

Thanks and Remanifest Supersubstantial!

-Paul Fredric

***

Greetings seeker!



I am Paul Fredric the Host of the Daimonosophy Podcast. I've been a student of the Left-Hand Path all my life but it became formalized when I discovered the Satanic Bible at a B. Daltons Bookstore in 1983. My Initiation into the Dark Arts has been a rich cornucopia featuring Satanism, Setianism, Fourth Way, Orgonomy, Thelema, Nietzsche, Zarathushtra, and if it starts to seem too tame I'm not afraid to add a dash of Rand or Hayek to spice things up. I believe it is man's destiny to eventually live free of any Central Authority - in harmony with what Socrates called "The Daimon," and what Crowley called the Holy Guardian Angel.

I've played music in bands like Red Maxx, Morphine Angel, Asmodeus X, Verdandi, Phase Theory, The Red Planet Choir and Red Flag; and still do music here and there as opportunities arise. I'll be sharing some of my new music on here too as I'm currently working on acoustic versions of much of the Asmodeus X back-catalogue. I feel music has been a very important key in my initiatory experience and many of my greatest magical teachers have been people I have connected with via music composition and performance. As I have remarked on the Podcast many times, it seems these days all the great LHP Magicians are also LHP Musicians. A lot of the guests I bring on the show are also musicians.

Eventually all these things - Satanism, Setianism, Voluntaryism, Music and Metaphysics, all began to form into a coherent unique perspective that I have come to call Daimonosophy. Now I'm publishing books like Daimonosophy and The Erbeth Transmissions, and illuminating the core of Left-Hand Path values like individuality, rational self-interest, and personal responsibility.

I'm expanding my terrestrial mission with the Podcast Daimonosophy, where we explore LHP subjects by interviewing Left-Hand Path luminaries, spiritual entrepreneurs, musicians and other pioneers of the great unknown. Some shows I choose to simply rant about all the contemporary misguided and grotesque collectivist and anti-success ideologies that are trying to wheedle their way into the Left-Hand Path in hopes that more might awaken to their true inner divinity.

Toward the Supersubstantial,

Paul Fredric; Sakaki Interplanetary

When I reach $500 per month I will start revealing the secrets of my own personal finance system based on Black Magic and the Left-Hand Path Values of personal responsibility and rational self-interest - The Triad of Wealth Generation. Success and happiness will become the norm of the circle as we expand outward and make the world Supersubstantail!
1 of 1
Become a patron to
Unlock 23 exclusive posts
Connect via private message
Recent posts by Daimonosophy
How it works
Get started in 2 minutes