Damien Patrik
is creating Films, Videos, Books, Talks, and Music
Select a membership level
Live Video
I've been having a lot of fun doing Facebook live videos, that document my adventures and projects. They have been popular with a large portion of my followers. But I'm sure not everyone loves them, and the Facebook platform for live video doesn't do all the things I'd like it to. So from now on I'll be doing most of my live videos for my patrons only, here on Patreon.  
You will have access to my Private Access Live Videos when you subscribe at the $3 dollar a month or higher tier. I am using "Crowdcast", and another program called "Lens", to do some really groovy things live.  Crowdcast costs me $50/month but it is  worth it. On your end, all you have to do is become a Patreon member at this level or above. The program will notify you when I am going live, or when I have a show or an event planned. You can watch and get notifications on your desktop or on the app if you want to watch on the go.
The service is really cool. This is where you'll be able to follow my adventures. There is a live chat, polls,  you can ask questions and vote for the questions you like the most, and  I can even invite you up onto the screen to talk with all of us. I am thinking a lot of having some live shows with guests once a week or once a month. Maybe some forums for filmmakers on festivals, a talk show about dog rescue, or other topics. Maybe a live feed when I do radio or television interviews. I can invite cool people I've worked with as guests to talk about their expertise.

The possibilities are truly endless, and I am looking forward to developing some programming! But for starters I'll be doing my live videos-and if you've been following my adventures you know I could be broadcasting from a swimming pool I'm lounging in or from a storage unit I'm sleeping in. I want to keep it real-the highs and the lows of the life of an artist. Sometimes I'll do 3 or 4 a day, sometimes one or two a month. But you will have exclusive access to them. I'll also be making private posts and posting pics on my Community Feed for my patrons only, that won't be on my regular Facebook page, but are a little more private.
So get Immediate Live Video Access PLUS:
*You will receive access to my Community Feed
*You'll get Warm Fuzzies for supporting me.

Name on Credits
For subscribing at this level, you will get:

Your name mentioned on the credits of ALL the festival short films I make going forward, that have not completed production. This kicks in after you have been a subscriber for thirty days. 

PLUS
*You will get Immediate Access to my Private Live Videos
*Immediate Access to my Community Feed
*Warm Fuzzies for supporting me.

Special note: I know some people would prefer to be more anonymous and NOT be mentioned on the credits. While I love to acknowledge people who help me get work done, I understand this. Just send me a message telling me you don't want this perk, although you are subscribing at this level, and I'll take care of it.

Private Screenings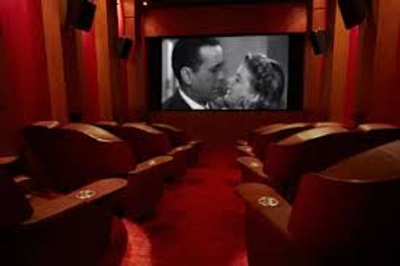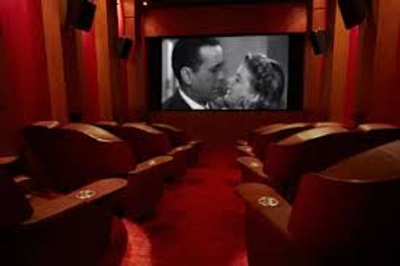 For this level of subscription, you will get Immediate Access to my Private  Screening Room Videos. Here you will find links to my previous festival films, BTS videos, early acting roles, home movies, who knows what else, all with a private password, for your eyes only!

The festival films will be available continuously, and may be available  on other online platforms. I intend for my previous festival films to be  available here for at least one month before they are available  anywhere else online. The BTS, Home Movies, Acting roles, etc. may appear and disappear, but you  will always get notice when I post a new one. First up, I have my festival film "Directors on Directing" online for my patrons at this level, and will be posting at least  one new video a month until the previous films are all up there. Right now, this is the ONLY place you can see DOD, for at least a month or so, until I publish it on Amazon Prime for everyone else.

New festival films from July 2018 and onward will be posted here AT LEAST  3 MONTHS before they are available online anywhere else. 
PLUS
*You will also get immediate access to my Private Live Videos
*Your name on the credits of all short festival films
*Immediate Access to Community Feed
*Warm Fuzzies for supporting me

About Damien Patrik
Hello, welcome, and thank you for checking out my Patreon Site. I invite you to be a partner with me in bringing creative works to the world.

The Kryptonite in my creative life has always been money. After struggling a bit in my life to fund the work I want to give the world, I am excited to have found Patreon. It is a way for whoever wants to support me and my work to do so, and where subscribing for a dollar or two a month really really really does make a difference. I am migrating most of my Live on Facebook video shows to Patreon. There are also private community pages for my patrons only, and a whole lot more.

Check out the benefits of the various subscription levels, and subscribe if this feels like something you'd like to do now. The big project I am working on now is a film about male sexual abuse. It doesn't just happen to boys. It happens to men. This is the hardest film I've ever had to make. It's my story, a story I thought I would go to my grave keeping silent about. But something changed in the last few years, and now I know that I will make this public if its the last thing I do. The potential to help thousands of men every year is far more important than my own shame and embarassment.

But there are other projects also. My mind is filled with all the possibilities I have to create new works through my partnership with Patreon. Soon we will be starting a live web series, once a month at first that filmmakers and actors in particular will find beneficial. For a three dollar a month subscription you will have access to that, and well as other Web series, live broadcasts from film festivals, new films and talks and who knows what else. Find out about all the cool ways that you will hear about everything FIRST, and the ways we can stay in touch and the special perks you'll get for your subscription. Let me know what else you'd like to see on here, maybe a monthly group Q and A or?

Together we can do this! Join with me!

It's possible! With this level of subscription, I can basically support my Private Live Videos and my Internet and Websites. Crowdcasting, Internet, and Websites run me just about 100/month, and with these three things I can stay in touch with you in an elegant way. When I hit this goal I will post a video of me doing a dance of joy, for all my patrons! It will be ridiculous, guaranteed!

1 of 5
By becoming a patron, you'll instantly unlock access to 57 exclusive posts
By becoming a patron, you'll instantly unlock access to 57 exclusive posts
Recent posts by Damien Patrik
How it works
Get started in 2 minutes