DanceGRiST
is creating beautiful in-app magazines by and for those who love dance
Select a membership level
Blue Grooves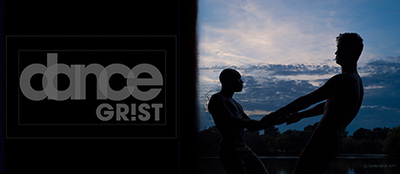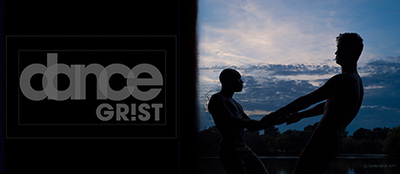 - First dibs on all courses, events and opportunities  
- 5% discount on all photography and videography courses after 6 months. 
- 15% discount on any other UK-based or online workshops or courses we organise after 2 months, rising to 18% after 6 months.
 - 10% discount code for printed images from my special Members Gallery (after 3 months) 
- Because my followers said that, as sponsors, the thing they'd  most  like to do is become influential in introducing others. I'll send  you an  Introducer Package and do anything else I can, to help you  introduce  others to Dance GRiST.   
Palatinate Precision
This tier, especially for photographers, is the equivalent of about £12.50 sterling.
Benefits include:
15% discount and first choice for all our regular photography events per year (with two scheduled each month).
10% discount on all our other photography events and classes. 
Access to the eventbrite page at least two days before it is shared with anyone else, to make sure you get first dibs on each course. 
 ... and everything from the  Blue Grooves tier 
Silver Swirls
Limited (10 remaining)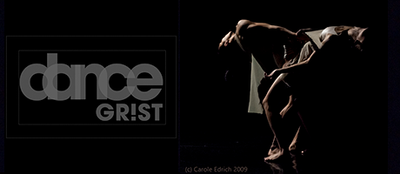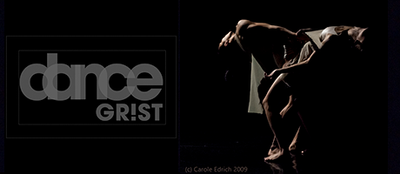 - Exclusive user forums.
- The opportunity to view early drafts of the main parts of the magazine. If you like editing you're welcome to give feedback although we'll need it to meet our deadlines which are more likely to be hours than days
- The opportunity to influence content and work with me on one issue each year that is curated purely by Patreon Contributors (that means you).
- A 'thank you' credit for your support on the website (unless you tell me you don't want it). 
Plus.. if you support me for one year at this level, I'll work with you to create your very own personalised printed Dance GRiST coffee-table lookbook. Tell me who it's for and I'll put that in it too!
and from the other tiers:
- High-res images of some of my most beautiful dance photographs with new ones added. 
- First dibs on all courses, events and opportunities.
- 18% discount on all courses and workshops we organise
- Free shareable content.
- Opportunity to influence and give feedback to both prototypes and the final magazines as I work on them.
- The opportunity to influence the choice of images and factoids for  rewards and promotions. I'll give the final date and time of feedback,  but as these things aren't directly related to the magazines (which have  deadlines) it will be days rather than hours.
  - Because my followers said that, as sponsors, the thing they'd  most  like to do is become influential in introducing others. I'll send  you an  Introducer Package and do anything else I can, to help you  introduce  others to Dance GRiST.   
- A 'thank you' credit for your support on an issue that will be available all year (unless you tell me you don't want it). 
About DanceGRiST
DanceGRiST is a social enterprise, created to help people in the dance and movement  sectors earn. It is supported by a beautiful multi media app.


I've put together a great team and we are working on some exciting stuff. Subscribe, and as well accruing substantial benefits, you'll hear our progress as it happens.


Hello and thank you for visiting!
Dance expresses the drive to create the perfect moment. It describes and releases fantasy and fulfilment. It expresses sensuality and sensitivity, intellect and intuition. It is social and selfish, grasping and gregarious. It flows from the cutting edge of creativity where risks are taken to achieve a vision, reflects extremes of performance, discipline and dedication. Dance results from the need to push body, mind and spirit through establish limits, from selfishness, generosity, guts and desire. It's a fun social evening and artistic creation. An expression of culture, of pride and determination. Dance reflects the story of the human condition. It's about who we are, how we feel, where we've been and more.
The average Western dancer earns less than a quarter of the living wage. World-wide they fare worse. Dance GRiST is how I'll help.

I am a photographer and journalist specialising in dance and related things. For each story I've had published, I've had a hundred more to be told. I want to help the dancers tell their own stories, to pay them to do it, and to do it through DanceGRiST.
National Dance Theatre of Taiwan

Dance GRiST is my line in the sand.
The free, beautiful free multi-media in-app magazines (available on Android Play, Amazon Apps and iOS Apps) will share these stories and more.
While I could work alone to give you dance stories of a quality, consistency and depth you'll find nowhere else, the idea of Dance GRiST is to work with the dancers themselves to get you the best, most up-to-date insightful coverage, while helping them earn more by doing so.
I want  to train those who want to produce - and sell - beautiful content about their work, as well as develop their audience through other means. That's right, I want to train people and pay them, and pay all those involved. It's a hard thing to start up, because if I asked anyone to help me for free I'd be negating the whole point of what I'm doing. But it's going well, and will go better with your help.
And everyone who is interested will see the results
for free, in dedicated Dance GRiST  issues.
They're multi-media, high quality and aesthetically engaging, so download Dance GRiST from Amazon apps, iOS or Android if you haven't already. It will always be free.
Popin' Pete
Where do you come in?

Follow me here, make lots of comments, pledge some money, share the messages, make suggestions.. and join in.

I'm planning special offers, early bird discounts and more. You'll see it all here first, and the results in our in-app magazines.

Meanwhile, I'm looking forward to sharing how this important work is progressing and promise  you that being part of the Dance GRiST movement will be rewarding and fun.

Japan Matsuri in Trafalgar Square
What can you expect?
You'll see parts of the magazine before anyone else does. I'll share what happens behind the scenes in the magazine creation, interview dancers in patreon-only exclusives, give lessons and briefings in content creation (starting with photography), and  I'm planning something huge. To find out more.. watch this space!
KALACC Festival audience
And that's not all
Extra backer-only benefits (depending on the size of your pledge) will include discounts on training, printed copies of the magazine, patrons-only printed books, exclusive behind-the-scenes videos and podcasts (all related to dance, of course). Bigger spenders even get the opportunity to influence the magazine contents and a brand new dancers' calendar crammed full of dance photographs, interesting anniversaries and more.
More here later.. :)

by the way all images here are taken by me..

Become a patron to
Connect via private message
Recent posts by DanceGRiST
How it works
Get started in 2 minutes