Rene Goris' Daoland
is creating Dao of Healthcare education and cooperative praxis
Select a membership level
Daoland Health Sponsor
See my latest videos before anyone else!
Early access to weekly uploaded videos, often 20 minutes or longer with special topics!
Membership on whatsap group and participation in discussion
you help me dedicate time to exclusive frequent essential translations of Confucian and Daoist texts
you help me sponsor students or clients running out of money due to life circumstances but have a serious want to participate in one or more of these programs!
you can donate more than the tier requires. You are most welcome. 
free access to class: GMT+1 friday 20.30-21.30 Open Wudang practice mixed learning class
Open facebook class's Wudang Healthcare
You support the following: 
The general healthcre classes offer free benefits for those without income, and you support their benefits and you can make them your own too! On top of that you also receive weekly videos on interesting topics, some are previews for general release, some are part of the Bachelor program and so on.  
The videos are taking outdoor classes as their foundation, and teir content is neither hard not soft but directed towards buildup of hand eye coordination, physical prowess and stamina, weather restistance and immunity, clear mind and stategic development of planning. 
Classes will start weekly
GMT+1 wednsday 10.00-10.45 Mixed class for Wudang Taiji gongfu online at Facebook
GMT-1 friday 20.15-21.00 mixed class as above with basic sanda too, onsite and outdoor exept when with rain, then online. 
these durtion times are avarages, depending on questions or the nature of the practice going on. 
Zhong Wuji Qigong studies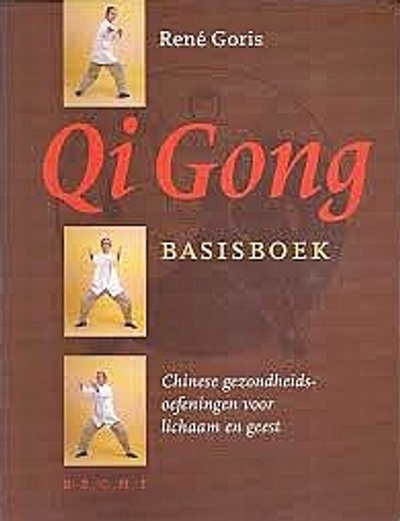 This tier is meant for Daolanders wishing to root in
serious reconditioning of their mind and body in a two year cycle of monthly two hour exercise classes. 
The study is included in the Bachelor program too and obligatory to have concluded to receive certification
Your specialized practice is Monthly:
GMT+1 3rd Friday 19.00-21.00 Zhong Wujigong level 3 practice
currently we work on basics of neidan Jingqi alchemy, ling body practice, yuanqi practice, development of jing, jingqi, breath, balance, emotional harmony and mental clarity in a genuine Wudang Longmen Daoist tradition.


For bachelor students this practice is required study material to be able to graduate because it explains basic concepts about jing qi shen, channels, blood, human interaction, human and nature, and so on. It is an essential and secret wudang daoist dictionary connecting te dots. Don't worry, if you are signed up for that tier, all other programs are included!
The zwjg practice has 2 parts: shenjing conditioning and shenqi conditioning. shenjing conditioning is managing the wholeness of your body, while shenqi conditioning enhances your interaction with the world. The method is offered in a systematic way, but you can enter any time you feel comfortable and pick up, also with the help of registered videos of the classes. 
As a bonus you have access to
Receive updates of new exclusive posts
Review of pre-production materials in Whatsapp
You can offer suggestions to the topic's angle of explanation
Free access to the Witness Programm, meaning you can watch recordings of several online weekly classes. I frequently update these video's with new unedited materials to share with you the benefits of taijiquan, qigong and yoga secrets
every month there is going to be a live zhong wujigong online workshop of 1,5-2 hour. Zhong Wujigong is the library form that is also essential for the bachelor studies and a great help in most of the fasttracks. 
Zhong wujigong life practices are part of all the retreats in Chinese medicine and taijiquan. Here you can receive personalized corrections by touch and sharing experiences for in depth training.
Extra: free access to weekly class: GMT+1 friday 20.30-21.30 Open Wudang practice mixed learning class
About
Watch here the video introduction!
Daoland Healthcare
Come building a more efficient and healthy lifstyle with us, & support growth of harmonious communities
The Daoland project started as my research project into East Asian medicine systems, then it became a critique on modern healthcare. I came to see the prospect of being human in a way more creatie sense than is politically or scientifically allowed. The core of being human is not in what is measurable, but in how things are experienced. So on the foundations of Chinese and daoist health theory I set out to deelop a self help healthcare system, where therapeutics are a support for what you do with yourself, and how you make you being the best you can be in relationship to what your life or profession needs, not marketed heroics.
Now at Patreon daoland provides different levels of achievement for self development and career to you:
1) Continuous learning through an informative non populist program in the form of videos on medicine, self cultivation, inward alchemy, taiji gongfu and their auxillary techniques, such as yoga, qigong, daoyin, breathwork
2) Online neidan rooted life participation courses to develop your health in broad spectrum needs with yoga, breathwork, taiji gongfu, gongfu fitness, meditation, qigong, daoyin,a.s.o.
3) Online instructor courses to help you build skills and communities that also continue to improve your health and understanding
4) Online Bachelor and Master programs in therapeutics and teaching
What I aim for with Daoland healthcare that we join hands and set you up with your own program for self development and health, and/or building your own community with your daoland skills to make yourself servicable to your fellow beings.
In the learning program use modern online tools, like zoom, whatsap, fb, weixin etc, but also retreats for skill development. You can invite Daoland in your community. We are still new and small, so I will come at nominal costs to support your community with fun activities and lots of learning materials to work with. Coming to you to teach helps you to build your community also. We connect you through the learning program. We are all equally valuable in this project. Your effort and development builds its altruistic ideas.
Daoland is not intended to change ideas or ideals, but to help transform your ideas towards more depth. Your input also changes us. Daoland is holistic, organic. This means that learning happens at your own likings, speed and level. The learning program is organic, holistic and systematic at the same time, following the daoist pinciples of Wuwei (voided action) and Hundun (patterned chaos). This is different from military schools that dictate the learning order. The militairy school is more easy, but you cannot gain independence. that is why the organic learning is implemented. It is you that has to grow, after all, so you have to make things your own to actually grow. Personal development isn't an exact science, but an artfull science. For Daoland health is the main red thread in what we do. Personal development and health are inseperable.
Every culture has ideas about disease, some also have ideas about health. Chinese literate and spiritual culture provides a clear idea of health through its classics, and its always evolving practices. It shifts understanding between medicine, healing, & art. This channel reflects that idea through a realism and reality that I called Daoland.
Where to start?
Be clear about what you want. If you are not sure, just start by watching video's untill you have a plan. You wish to work on yourself: sign up for the open online classes, try out some on our wekly facebook service if you like. You want a career but quick self support, learn fasttrack instructor skills, massage, rejuvenation methods. You are willing to cultivate more, ten do the BA for two years for general practice, it includes the fasttrack and weekly classes. Or go further through the Master program. Get your best.
The program is subdivided in tiers. Some videos can be freely accessed, and for some you need to pay a donation by joining the tiers. More members make it possible to lower our prices, because Daoland is not for profit, but for ideals related to health, individuals and communities.
To help you out and find out what is interesting to you: we have 9 tiers subdivided in 3 user levels. I describe them as:
-I- Entering daoland.
When you have no experience with daoland, Chinese medicine, Gongfu, neidan, proper use of languge etc, it best you start here. Do this for a few months, try some things out, partiipate in or initiate discussions at th topics, & then upgrade to level II to et to work. These pages refer you further:
Daoland Shorts and open videos search here for topics (complete 17-1-2020) (free study)
Daoland articles search here (under construction) (mostly free)
Weekly postings (pdv's) search here for topics (under construction) Minimum $3/month)
-II- Self-cultivation
The basic function is to offer classes and activities to get on with things. there are wekly classes with a tier for individuals, or when you share and account in a group, f.i. to support your own classes. these are at the moment $35 (ind.) & $80 (grp)/mnth
Daoland wudang longform gongfu practice click here for videos (under construction) meant for kids, parents an adults, also deals with child eduction issues.
Zhong wujigong online class recordings, search here (under construction) Basic training for meditation, lingbody and yuanqi, jing, qi, shen, cosmological self placement etc. Obligatory stuff for the Bachelor students and whoever wants to join in. It also includes yijing study from sept 2020!
Weekly classes Witness recordings search here (under construction) (belongs to 2)
-III- Building Daolands

At these levels you are going to hava career as therapist, instructor, teacher, author, documentary maker, researcher etc. These are certificate programs. The lower tiers are all but one available to you
Xi Wangmu's link page for disciples for Daoist Ritual Meditation. Only for selected members part of my private students of daoism.
Fasttrack instructor courses search here (under construction) for Wudang gongfu sports, massage, rejuvenation etc at a basic level, you participate in research in exchange for licencing
Bachelor/Master studies search here (under construction) (max 15 people per group per year) for an extensive 2 year program in yangsheng/neidan, Chinese/Wudang Daoist medicine, wudang gongfu
Is this helpful to you?
if you have any questions, then send me a message, here, fb, whatsapp. As a 15th generation daoist dark warrior monk my task is to support your queste. I practice and study since I was 11 years old and am now nearing 60. All I learned is available to you. I have no secrets, even though I often wait for signs to show you something new.
My posts are informative, and taxing at times I hear. I do not believe in simplification, nor populism. I am maybe not the best in Wudang Gongfu or Daoist Medicine, but I am well read and use my library to support what I tell you. I do not make things up. The intend is holistic, becasue i firmly believe that your life experience is part of what can help you achieve excellence in what you do.
I run a clinic from my house nowadays so that I can include my research of my kids and the application of my ideas on healthcare on them in my work. I teach there, I also teach outside, when invited I teach or lecture anwhere. I use it all for new posts. So inviting me is also sponsoring an item about your event and compensating for work not done. As a daoist I believe life is a meditation, but as a result also a job. Being able to do that means being free. I am sure that is another view than you hear from others or that you hold yourself.
Will you play health with us and change the world?
Rene Goris, PhD, monk, artist. Going by the daoist name 游理欧
2018 video
Daoland Skill participant project. 

I am looking for 50 participants of the fasttrack program. With these participants I can first of all lower the participation price from 88,- to 55,-, but we will jointly actively work on developing daoland DIY healthcenters with and for you. Reaching the goal will speed up the video production process, allow for more online classes, organize meetups etc. 
Your help in achieving these goals is invaluable!
2 of 3
By becoming a patron, you'll instantly unlock access to 210 exclusive posts
By becoming a patron, you'll instantly unlock access to 210 exclusive posts
Recent posts by Rene Goris' Daoland
How it works
Get started in 2 minutes