Rene Goris' Daoland
is creating Wudang D.I.Y. Healthcare with you for sucessful communities
Select a membership level
Daoland Health Sponsor
See my latest videos before anyone else!
Early access to videos
Sneak peeks on whatsap group
access to discussions and previews in whatsap group
exclusive frequent essential translations of Confucian and Daoist texts
exclusive frequent short learning video's in Wudang Bagua exercise form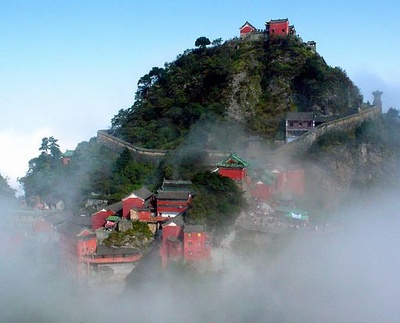 Daoland Grassroot Union
This tier is meant for Daoland certificate holders. with any certificate after graduation you are advised to follow up from full membership to this membership to provide yourself at no extra costs with postgrad learning programs. Non certificate holders are also welcome to participate in the Zhong Wujigong classes
Receive updates of new exlusive posts
Review of pre-production materials in Whatsapp
You can offer suggestions to the topic's angle of explanation
Free access to the Witness Programm, meaning you can watch recordings of several online weekly classes. I frequently update these video's with new unedited materials to share with you the benefits of taijiquan, qigong and yoga secrets
every month there is going to be a live zhong wujigong online workshop of 1,5 hour. Zhong Wujigong is the libruary form that is also essential for the bachelor studies and a great help in most of the fasttracks. 
If you are Daoland certificate holder you are automatically  Daoland Grasroot Union coorperate member, which garantees access to your learning materials for updates and refreshments any time you wish as post grad requirement.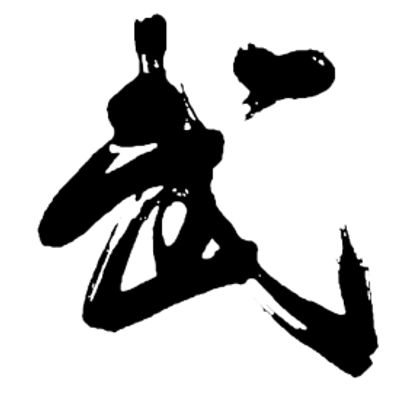 Daolander
See all the videos also available for the above tiers before someone else, follow weekly classes as available to work on your health, and receive valuable gifts! More Daolanders means we can lower the tier price. More Daolanders also means more choice in classes. That is two benefits. You gen get these by helping sharing knowledge about the classes
Early access to exclusive videos
The benefits of all the tiers below
Participate in discussion on whatsapp
Free acces to all the weekly live online classes 
Be part of the production of subjects, and be in them if you like!
One month free participation in online classes for one friend or family member and additonal invites on request.
Download a free copy of the e-book Daoland Healthcare written by Rene Goris to understand how DIY health works according to Daoists and the Daoland program as soon as it is ready. 
About Rene Goris' Daoland
Watch here the video introduction!
Daoland Healthcare 
as based on Wudang Daoist Immortal Zhang Sanfeng's idea of community based Self-Healing.
Every culture has ideas about disease, some also have ideas about health. Chinese literate and spiritual culture provides a clear idea of health through its classics, and it shows how medicine and  healing are like artworks, individual projects towards the idealistic norm. This channel reflects that idea through a realism and reality that I call Daoland.
Daoland as a noun is based on the interaction of reality as a country. Daoland describes Your life as a country. Daoist health practices use this metaphor for thousends of years, so Daoland as such is nothing new. Daoland is a tool set made visible for people like you and me. You live in Daoland, if you like it or not. But are you a Daolander?
And you are not just a person in that country, because if that would be so, you would have a serious problem. You are its king, or president, or emperor, irrespective of your gender or religion, and depending on how you develop your personal mythology. Daoland shows that health is a lot like gaming. But with the difference that if you do not play you are certain to die, but not certain about how you die or where you go to after death. The way you die or where you go to after death is a matter of study and practice. You die like you lived. And most people live their life in doubt, causing them to become more and more insecure in mind, body and behaviour over time.
According to Daoland health theory You are like a sim and need to develop your life to the point of immortality. a transcendence of a country into a life so to say. For Daoism that norm is immortality. A truly healthy person is immortal. Ofcourse that requires a large canvas for developing ideas on how to achieve health, namely how to not die, or what not dying means. Healthcare as such I see as an educational realm of activities to help us getting our ideas to the point where we can be sort of self sufficient in acting health.
I started Daoland as a PhD project but, now it is a video channel on patreon. The channel grows. All the tiers have grown, and that is great. Projects came out of that, such as the Child education project in Portugal, The Chinese Medicine studies co-project between Romania and the Netherlands. Workshops, and other activities as a result of intitiatives of members and non-members aware of the channel. I do invite you too to sponsor the project as a patron and help me continue producing videos and articles. I have targets, such as every week producing a video, at least one. But I have already started producing 2-3 videos per week sometimes and if it keeps growing like this i will need to cancel my clinical work. Eventually I will need partners to do the work with. Since the project is community based and non-hierarchical it requires participants to develop a co-operative independency. Anyway, I am greatfull for the trust and support I received and the eagerness of participanst to learn and take intiatives. I actually also have to thank my wife too, to inspire me to go work with video as a creative outlet for our Chinese channel. Doing this is a steep learning curve, requiring me to re-invent myself all the time, which is a Confucian value belonging to the Confucian ideal of maturity. It has certainly helped me to develop new views and ideas in my work and life. 
It is a great creative outlet, but I need to pay rent. The plus side is that one of the targets is financial. Another target is securing an office at the World Health Organisation for developing a 'global transcultural healthcare'. Further targets there are too, such as when enough members are there i can expand my team a bit, and I can lower participation fees. I'd like to provide Bachelor-Master programs below 25 dollar/euro per month, currently about 155,-. Yeah, I know. But education should not be affordable -which just means too expensive but doable- but should be almost for free. Education is a survival duty from one generation to the next, a moral obligation to offer the best. 
The channel offers different levels of participation where you can go up and down. That is great thing patreon provides to you and me. Below you'll find a list that is going to be updated frequently with all the postings. Just read it to convince yourself. Some posts are open for review, daoland shorts provide an get-to-know intro to larger posts. There is also a start yoga video (pdv17) and a video on how the channel is intended (pdv25). 
My posts are informative, and taxing, I do not believe in simplification, nor populism. I am maybe not the best in Wudang Gongfu or Daoist Medicine, but I am well read and use my library to support what I tell you. I do not make things up. 
The channel has articles, bonusses, video's graphs, polls etc. Contributions are welcome, as are content suggestions. Daoland Healthcare is rooted in what a person can do for her/himself. In the study segments additional contributions are made at our educational moodle website
www.tcm-gongfu.eu/moodle
to which patronage gives access. 
I run a clinic from my house nowadays so that I can include my research of my kids and the application of my ideas on healthcare on them in my work. I teach there, I also teach outside, when invited I teach or lecture anwhere. I use it all for new posts. So inviting me is also sponsoring an item about your event and compensating for work not done. As a daoist I believe life is a meditation, but as a result also a job. Being able to do that means being free. I am sure that is another view than you hear from others or that you hold yourself. 
Will you play health with us and change the world?
Rene Goris, PhD, monk, artist. Going by the daoist name 游理欧
to follow:
post subject list
yoga video (pdv17)
introduction video (pdv25)
The posts follow the order of delivery, 
Pdv00      Get to know daoland and become a member
Pdv1        Why Daoland?
Pdv2?
Pdv3?
Pdv4?
Pdv5?
Pdv6?
Pdv7?
Pdv8?
Pdv9?
Pdv10?
Pdv11?
Pdv12?
Pdv13?
Pdv14?
Pdv15?
Pdv16?
Pdv17        Wudang yoga play introduction video for you     
Txt             Daoland Healthcare 'clarity of purpose' (cheng)  
Pdv18 = Pdv01
Pdv19       Why formal education in taiji gongfu and qigong?      
Pdv20       The crane and the heron     
Pdv21?
Pdv22       Intro to Wudang Daoland Play Yoga     
Txt02        Death, what about after death?       
Pdv23       Art & science in daoland healthcare    
Pdv24      Tantra, sex en chimerism           
Pdv25      The longer short version of the opening video on daoland healthcare  
Txt03       Is Daoland Healthcare Daoism?  
Pdv26     The economy of exercise    
Txt03      Start a career with Daoland Healthcare grasroot skill development   
Pdv27     The alchemy of the inner and outer landscape
Pdv28     Bagang diagnostics and the daoland healthcare program
Pdv29     Study for free
Txt04      Daoland structuring of the learning program for the professional health artist
Txt05     Modalities of Chinese Medicine in order of importance
bonus    Sketch in preparation for discussion on founding an European Daoist association
Txt06     Acupuncture, needles and self-cultivation lecture
Link       The online education web environment went active
Pdv30    A European Daoist Association (1)
comment The value of finishing a program and continuous education in CAM
Txt07     Gentrification in healthcare and daoland taijilifestyle as social activism
Pdv31    Gentrification in healthcare
Pdv21    From the Tang, to grave robbing and back to the history of medicine and taijiquan
bonus    Haloween gift video
Pdv32    A Daoland take on the alchemy of wudang taijiquan opening forms
Pdv33-1 What you didn't know about East Asian Medicine systems
          -2 The ideology of Chinese Medicine
text        Keep up with the grassroot DIY healthcare and other developments
text        Progression in the art of improving reality
Pdv34-1 Introduction to the daoland healthcare grasroot courses
          -2 Introduction to the grassroot programs in physical rejuvenation
          -3 Daoland introduction to wudang fitness
Pdv35    Comparing living in China or here
Pdv36?
Txt        Returning to the essence, cherishing truth, protecting spiritual wellbeing
Pdv37   The obvious mystery of Deqi
Txt09    Wait for the year of the dog, clear the mess of the year of the monkey
Txt10    Daoland textbook preview
Pdv38   Gongfu is whaaat? Part 1
Txt11     Are you ready to learn and organize too?
Pdv39   How to meet: our first zoom meeting    
Txt12    Neidan Alchemy and translation  
Pdv40   Daoland milestone: weekly online classes  
Txt13    This used to be my opening text 
Pdv41   Daoland milestone2: bamboo formula classes   
bonus   The januari28 STN event           
Pdv42   How to do Li-Ou's breathing practice (a)     
             How to do Li-Ou's breathing practice (b)    
Pdv43   Happy Lunar year of the dog    
fasttrack Wudang Daoland fasttrack instructor lesson 1 agility practice opening sequence 
fasttrack Wudang Daoland Fasttrack instructor lesson 2 Breathing in agility practice
BA-MA   Gift n1 for the IOC Daoland Bachelor students (yijing ritual will of heaven) 
Pdv44    Living as a daoist  
Pdv45   The Daoland Witness program   
Pdv45   Daoland short: Preview on the daoland witness program (Ocs)  
fasttrack Daoland Doumo Massage    
Pdv46   How to learn lotus sitting in meditation  
Pdv47   Daoland short Preview of how to daoist meditative psychiatry  
Pdv47   How to daoist meditative psychiatry  
Pdv48   The plum flower celebration 
Pdv03   Get to know Daoland and become a member (intro update) 
Link      IOC Daoland Education website  
Pdv49   Daoland ideas on how to learn
Pdv50   Daoist Animist meditation     
Witness Wudang Yoga online class   
Pdv51   How to build your own health culture  
Pdv51   Daoland short: Preview on designing your own health culture  
Pdv 52  Daoland short: Preview to how not to karmaburger 
Pdv52   How not to karmaburgerg
text       Overview topics so far      
Pdv53   How to better Healingp
Poll1     Drescode polling         
Poll2     Public (p) and Group (g) publication of posts?   
Pdv54   How to do daoist neishu (1) (daoist internalizing arts)   
Pdv55   Daoland short: introducing child education 'what is a child?' 
Pdv55   The question on what a child is and needs 
Pdv56   How to be an Idiot   
graph    First daoland infographics     
Pdv57   Found it: What qi is not. Discussing the differences between qi and energy
instructor Learning Daoland Wudang Fitness I: practice session (1)   
Intro     Wudang Fitness I: 20 minutes introductory exercise set 
translate 3 character primer 1  
online    Reporting online wudang daoland taiji13 class  
intro       Daoland short: invitation to participation in the online taiji13 class  
text        Reporting on backdrafts so far  
text        Proof read article on wudang yoga for Ýoga Physiology magazine'  
Pdv58   Daoland short: How to root in heaven and earth  
Pdv58   How to root in heaven and earth  
bonus   On harmonizing life and self-cultivation 
Pdv59   On Child spirituality   
Pdv60   How to stay Stoic  
Pdv61   How to manage your crazyness    
Pdv61   Daoland short on systematization of crazyness 
bonus   Intro to bagua zhang bonus membership course   
Bonus   Bagua lesson 1: the circle walk   
Pdv62   The how and Why of study at IOC Daoland   
instructor Learning Daoland Wudang Fitness I Agility practice session (2) 
Pdv63   Thinking about the use of practice 
Text      Wake-up in daoland     
Pdv64   The why and what of You Li-Ou 
Pdv64   Daoland short on You Li-Ou    
Text      Transculturalism     
Guests  Reaction on China uncensored on Chinese surveillance  
Bonus   Bagua lesson2: better circles, work your palm  
text       Recording spree     
Pdv65    Daoist evening to morning practice  
bonus    Bagua class 3 on yangqi compression building   
guests   The contribution of online education, reacting to Garry Liu 
Pdv66   What does Daoist Medicine offer?   
Pdv66   Daoland short on daoist medicine   
Guests  Daoland as based on the idea of daoist reservation. Reaction on World heritage Foundation video        
Bonus   Bagua class 4 on rotation practice   
Pdv67   Daoland 3rd level Qigong practice: Zhong wujigong fa  (heartfelt loyalty rule  
Pdv67   Daoland short on zhong wujigong 
review   Jonathan Bleustein's research on martial arts  
text       Gender equality in China     
             Daoland Tiny: Evening wudang taiji instruction    
             Daoland short book review on Bleustein's research in martial arts 
Pdv68   Daoland Wudang Daoist Yangsheng explainer video 1 
Pdv68   Daoland short on gaming health 
text       Mingkeming feichang ming 
Pdv69  Daoland's moon, on the mid autumn festival 2018  
text      The daoist fengshui of 9 continents 
Pdv70  To die or not to die   
shout-out Daolander suggestion to review the big dipper 
retreat   Wudang taijiquan and daoyin retreat in Portugal (November 2018) 
Pdv71    5 things I picked up from my study of daoism  
text       Medication or exercise?    
text       The daoland wealthplan 
Pdv72   5 things I picked up from study The classic of Internal medicine (huangdineijing) 
promo   November 2018 Daoland retreat in Portugal  
text       Daoist cultivation (1) The ru, god and cultivation  
text       Climate change and our need to change       
Pdv73  Get to know more about the Grassroot instructor course for wudang taijiquan 
Txt Self-Cultivation
Pdv74 Daoland BA level of discussing dantian in meditation
Pdv75 Daoland talk of calming the mind, mindfulness and consciousness
pdv76 Maslow's mess & the hierarchists
Daoland research: Investigating Bamboo formula qigong for use with multiple sclerosis
Pdv77 Child education with Xu Gan
Daoland short: motivated to seek a new career in sports?
pdv78 Daoist art in the context of expression
pdv79 St Martin, a European Daoist?
pdv80 Daoland education: creating a future, discussing a history
pdv81 How to clean-up bad Karma, story of the water god
Wudang fitness fasttrack lesson 2 rotations part 1
Daoland Grassroot learning of wudang fitness lesson 2 part 2, discussing the health benefits of practice
Daoland fitness fasttrack lesson 2 part 3 Why go study Daoland fitness exercises
pdv82? Daoland on tour: introduction to taijiquan
pdv82 yinyang-wuxing bagua-yijing 1
pdv82 yinyang-wuxing bagua-yijing 2
txt Daoist medicine grassroot skills
txt Falsified Histories of Wudang shan and Shaolin
pdv83 Daoland discussion: the question of cultural authenticity & Daoism
pdv84 Daoland education: Health education from Childhood to Death
Daoland short: theories of cloudqi, time, space, astrology and Yijing
Daoland xmas wishes
xmas miracle: a post on yinyang by someone else
txt Daoland translation: weft of the pure and still
pdv82 yinyang-wuxing bagua-yijing 3
pdv85 How you build a profession in medicine and gongfu through meditation
pdv86 Daoland witness: Portuguese Bamboo Grove (qigong)
pdv87 Fengshui: the experience of wind and water
txt Daoland Translation: Daodejing zheng 81
pdv88 Daoland Zhong Wujigong: starting classes
Daoland short: Ok, I said I wouldn't do it, but...
txt Daoland Translation: Confucian admonition by Zhuge Liang
pdv89 Daoland Food Fasttrack 1: How does food work?
pdv90 The Ming dynasty 1: knowing history / knowing what you got into
pdv91 Investigating the Beira Homeschooling project for Daoland Health Education
pdv92 2019 Daoland year of the Pig
pdv93 Investigating the morality of Magic
pdv94-1 Zhong Wujigong lesson 1: intro theory of qi and form
pdv94-2 Zhong Wujigong lesson 1: intro standing applying Jing
Come participate in the second daoland retreat in Beira, Portugal
pdv95 Pestilence in Chinese medicine
pdv94-3 Zhong Wujigong lesson 1: Q&A
pdv96
pdv97 Zhong Wujigong lesson 2: Dantian meditation
pdv98 Zhong wujigong lesson 3: Yuanqi meditation
pdv99 Wudang history of the Ming 2: lessons on harmony between the real and the spiritual
pdv100 The story of the water goddess and the end of the world
pdv101 An urge to live and an urge to learn 1 Child education in daoland perspective
Poem of Wudang taijiquan thundercloud hand
pdv101 An urge to live and an urge to learn 2 Child education in daoland perspective
Daoland short: Eastern Sunday kid gongfu class 4
pdv102 What is the nature and purpose of daoist taijiquan studies
Daoland short introducing taijiquan basics
Daoland Skill participant project. 

I am looking for 50 participants of the fasttrack program. With these participants I can first of all lower the participation price from 88,- to 55,-, but we will jointly actively work on developing daoland DIY healthcenters with and for you. Reaching the goal will speed up the video production process, allow for more online classes, organize meetups etc. 
Your help in achieving these goals is invaluable!
2 of 3
Recent posts by Rene Goris' Daoland