Darcizzle Offshore
is creating videos that INSPIRE others to follow their tropical dreams!
Select a membership level
Darcizzle Nation Family
You are contributing to Darcizzle Offshore's growth!
 Your support is very appreciated and I want to thank my Darcizzle Nation fam. The only reason I can fish full time is because of YOU!
INCLUDES
Access to the Patron-only activity feed- EXCLUSIVE updates, pictures & video on what I'm up too (on and off the water), behind the scenes action not shown anywhere else! 
Periodic Sales on my online Store
      20% off merch just for YOU!
Do you have a fishing question for me? Ask me anything (keep it professional) right here on Patreon!
Darcizzle's Awesome Fans
Double the help!
Wow! I feel belong lucky to have you stand by me! Every dollar counts, twice the help, two is literally two times one so I appreciate it twice as much! 
INCLUDES
There are no additional perks at this level, besides my undying gratitude! You're AWESOME!

 

Darcizzle Advocate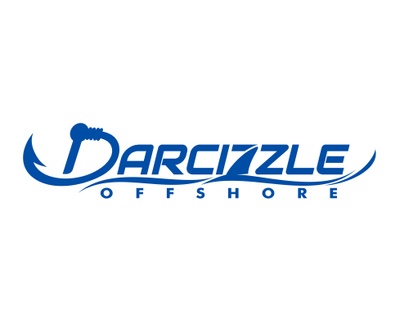 You are an advocate of Darcizzle Offshore!
I feel honored to know that you enjoy our videos! With your support, we know we are on the right track! You are truly an advocate of our content!

INCLUDES
All rewards above this!
Darcizzle Offshore (DO) Sticker Thanks for getting behind us on our adventures, you are the diggity bomb! I will mail you a sticker so you can show off how fancy you are being a fan of our videos! 
About
My name is Darcie, better known as Darcizzle Offshore on social media, and I LOVE to fish! I have been fishing since the age of 3 years old, when my dad started taking me on exciting fishing adventures in Miami, FL. I recently quit my full-time job to pursue my fishing dreams. To read the full story about me click here → 
Who is Darcizzle?
I make fishing/travel videos on YouTube!
I provide "how to" tips, information, weather/fishing reports and great entertainment through my YouTube videos, pictures and adventures to my fans & followers on Youtube, Roku, Facebook, Instagram, Twitter and G+. For the last three years my boyfriend and I have been producing action-packed and informative fishing destination videos all over the state of Florida. We travel around Florida fishing in our own boat, with my fans, or with well-known captains exploring the most tropical destinations in the U.S. I also write monthly for The Coastal Angler Magazine, speak at seminars & attend fishing tournaments around the state of FL.
A Quick Patreon Explanation:
Patreon is basically like a "tip jar" for YouTubers and content creators alike! I am absolutely loving this platform because I can connect with my fans on a more personal level. If you enjoy my videos, please consider giving me a dollar (or however you much you like) per month for all the videos that I upload to YouTube. Currently we are producing & uploading 15-25 videos per month. Please don't donate anything if you're strapped for cash and certainly don't feel compelled to support my work in this way. I will continue to bring you nothing but the absolute best production and effort that I have since the first time you ran into some of my fishing videos on YouTube- my videos just keep getting better! If you're concerned about going over your budget, there's an easy way to set a monthly maximum for yourself when you're entering your payment info.
Where does my money go?: 
We would love to continue documenting my fishing/travelling adventures to share with you all as the adventures unfold. We have a fleet of boats (17' flat's boat & 23' center console) that we constantly are filling up with gas to film our adventures. With your support, we can buy new filming equipment (which the salt air & ocean seems to destroy/erode at a fast rate), make repairs to our boats (if you own a boat, you know there is always something that needs fixing), bait (dead or live bait) to catch big fish and to help cover room and board while on the road to bring you more videos! Please don't become a patron if you're low on money (Honestly, I know what that feels like) and please don't feel like you have to. We will continue making entertaining videos whether you donate or not. I am able to keep on making videos because of YOU. I make the videos entertaining and informative because YOU ask for it.
What is your ultimate goal?:
 FISH.DREAM.INSPIRE. A very important part of living my dream is helping.  I show children and other ladies by example that they can fish too and it's "okay" to get your hands dirty. I also love to promote and encourage parents to take their kids fishing. My father introduced me to fishing and I've always been an outdoors girl growing up...I think I turned out pretty well! Fishing has taught me from a young age to be independent and self-confident--qualities that I believe every young woman/man should possess.  We also give back by taking veterans fishing, attending various charity events and participating in charity fishing tournaments and by using my social network to support environmental policies that protect our waterways for future generations. We will expand our content and Youtube episodes, not only throughout the state of Florida, but to other thrilling fishing locations around the globe! I would also really like to start taking women, veterans, and kids on more of my fishing adventures and give these great people the exposure and cherished fishing memories they deserve.
Thank you for your support!
FOLLOW YOUR DREAM & KEEP ON CATCHIN'! 
Love,
 --Darcie
Darcizzle Offshore
When we reach 200 Patrons, we plan on hiring an intern or/and a part time employee to help grow our business! Believe it or not, there is ALOT of behind scenes work that needs to be taken advantage of! Currently, with just 2 of us, there is simply not enough time in the day to do it all. We are currently fishing/filming 3-4 times per week which takes up a lot of our time. When we are not fishing, we both stare at computer screens for 10+ hours a day! We need help with social media, YouTube, Amazon, orders on the website, editing, etc. so we can manage our time wisely. Its time to scale our business to the next level and with your help you are making our DREAMS a reality!  
2 of 2
By becoming a patron, you'll instantly unlock access to 218 exclusive posts
By becoming a patron, you'll instantly unlock access to 218 exclusive posts
Recent posts by Darcizzle Offshore
How it works
Get started in 2 minutes