Select a membership level
Daydreamer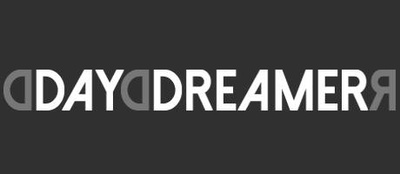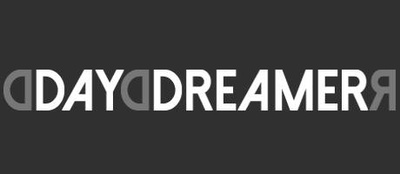 This tier provides access to the following rewards:
Watermark/ad-free, non-VR versions of animations in 1080p and 4K
Remasters of old animations
Alternate angle animations
Third person animations
Voyeur animations
All public  VR videos in 1080p and 4K
Escapist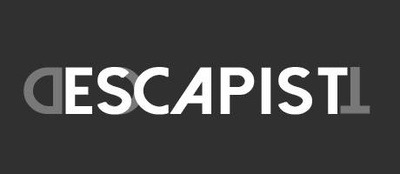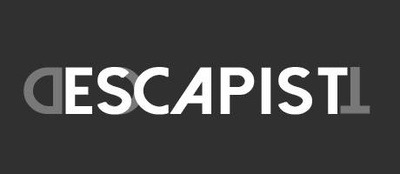 All previous rewards, as well as:
Exclusive converted animations 
Studio-only releases by Dark Dreams  
Model polls for studio-only releases
Discord Channel
The ability to request remasters of previously released Dark Dreams VR animations on our Discord channel, vr-remaster-request
Includes Discord benefits
Comatose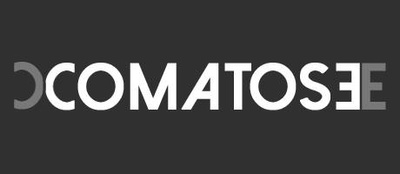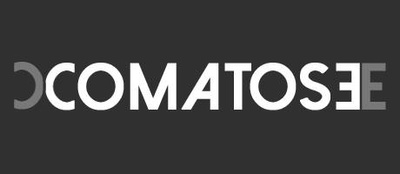 All previous rewards, as well as:
Exclusive character compilations
Position polls for studio-only releases
An extra vote towards studio-only release model polls
Direct access to all animations through MEGA for searching by character, artist, and source 
The ability to request animations on our Discord channel, vr-animation-request
Includes Discord benefits
About Dark Dreams VR
We're Dark Dreams, a studio that specializes in bringing videos into VR. We're a small team from various backgrounds that have come together to take existing Blender animations and bring them into VR. On top of our regular crew we work with various artists from the Blender and Rule 34 community on a daily basis.
All characters are fictional and depicted as adults (18 years or older).
Our Patreon takes payment up front as soon as you sign up, and then automatically debits you at the beginning of the month.
This is to stop people from signing up, viewing all of the content, then leaving without being charged anything. While we need as much support as possible, I don't want anyone to be unhappy about being charged twice within a short period. If you want to support the studio but don't want to be charged twice in a short period, wait until the beginning of the new month!
On top of offering public videos for free, Dark Dreams has rewards for each of the tiers you support us with. Here's a brief explanation for each of our tiers, as well as what said rewards mean.
Daydreamers
get access to
Remasters
, which are exactly what they sound like: remasters of animations we have already brought into VR, but could use some love in the form of added sound, better lighting, new post-processing, etc.
Alternate Camera Angles
are new videos created from existing animations from a different point of view.
Third Person
and
Voyeur
 animations put you into the scene but outside the action, and of course supporting us at the this tier gets you access to all of our animations with the best compression and highest quality. We've also started releasing non-VR versions of our videos as our videos can sometimes end up completely different than the original when we are done with them. This also allows you a better interpretation via the preview of what you're about to watch.
Escapists
get access to
Studio Releases
and 
Exclusives
, which are animations you won't find on our public page or anywhere else, whether it's by all of us (Studio Release) or another artist outside the studio or one of us solo (Exclusives). As the name says, we're Dark Dreams. These videos may be a bit more exciting and fantastic than usual. Other times these videos are not public at the original artists request, but we have come to an agreement with them to bring their artwork into VR. Escapists also gain access to our
Discord
 server where they can see
Previews
and
Works In Progress
and make suggestions or talk with us directly. Our channel is always growing and changing so their may be more features on our Discord at the time of writing this. If you want to get hands on with us and what we do, network with us or other artists, or even just hang out, Discord is the best way to do so. The last reward for supporting us as an Escapist is access to our
Model Polls
.Models polls are our way of letting you voice your opinion on what you want to see us create in VR with our Studio Exclusives. You choose from a list of ever updating models from your favorite videos games, comics, movies, etc.and we make the rest happen once the poll has concluded. To ensure that your model will have its shot at some action, any models that win are removed from following polls, and the two lowest voted models are removed. 3 new models are added each poll to keep things spicy and interesting.
The last tier with rewards is the
Comatose
. Comatose get access to an
extra vote
towards what model they want to see in our next studio exclusive, as well as a vote towards what 3 positions the model will be in with our
Position Poll
. Comatose also get access to another form of an exclusive video, our
Compilations
. Compilations consist of taking many videos of one model, and throwing them together in one scene build to create one long scene. They can be as short as 3 videos, or as long as 7+. They are given completely new lighting, fresh post work, as well as extended scenes and even completely exclusive positions you won't find anywhere else. Here is an example: 
Nyotengu's Cumpilation Recap at VRPorn.com

Another important reward for Comatose is access to all of our videos through our
MEGA Archive
. Every month we send out a fresh key giving access to our MEGA where you can search for models by name, position, artist, and even by date. This means that those with a keen eye can get access to our animations before anyone else.
Our last and newest reward for supporting us at the Comatose tier is the ability to request an entire animation. This can be done on our Discord within the blender-vr-animation-request channel. There are simple rules that apply, but essentially you can request a full, 1 minute VR animation for a fraction of the cost.
$50 is the standard charge for bringing an animation into VR, also known as a conversion. If it's not an artist I normally work with then it's
up to you
to reach out to the artist and speak with them about bringing their work into VR..Be sure to have a working link to the video you want to see, as well as the artist's name and contact information. The $50 includes any post processing, film editing, added sound, as well as the actual work rendering and setting up the scene, lighting, fixing models and clipping,etc. 
Understand that to convert video to VR, we cannot just use the completed video file. It's not as simple as just taking the video and running it through a program. We will actually render the video ourselves with different settings, so I'll need the actual ,blend session file used in Blender, as well as any materials used in the scene. If you commission an artist or ask an artist for an animation, make sure they understand we cannot do it without these files. Most artists are more than willing to work with me once they understand what I am doing, as they will gain extra exposure from their converted work as well as access to the new video.
Animations created from scratch are a standard charge of $100. This rate is for an animation between 2 people, up to 60 seconds in length. This can change depending on scenario and situation and must be discussed if it's more complex than two models and one position.
Remasters or alternate angles of existing Dark Dreams videos are $20, or can be requested for free on our Discord by patrons where they are completed in the order they are received.
All commissions are started immediately on the first Monday after receiving the order, and are completed within a couple of weeks, minimum. They will be released on our Patreon a month after the order is taken.
These are just my personal opinions based on what I use for viewing and working on videos in VR. Bear in mind I use a Quest 2 to test our 8K videos.
I swear by the VR viewer 
Whirligig
for PC. I don't know the owner and have no affiliation with them, but for me Whirligig is the best viewer along the lines of customization and usability. I have tried all others, but this has tons of features that can take lackluster videos and make them amazing. It's also the smoothest in terms of looping, camera movement, and scaling. For use outside of a PC, I use a Quest 2. For it's cost, it's the best way to watch 8K videos in VR.

I use Topaz AI to upscale and interpolate our videos as needed, although I HAVE begun to render all of our VR videos in 8K.
If you're interested in doing what we do or just animation and posters in general, you'll want to check out SFM or Blender. These are the primary programs we have used to render our videos, as well as work on them before rendering. I do most of my editing with the Adobe Suite.
I use 
Virtual Dub
for compiling image sequences.
If you're interested in working with us, would like to set up a commission, or just have a question, you can reach us at
[email protected]
The extra support from you will ensure that we can afford a new computer to render even more Blender animations on a weekly basis.
9 of 9
Become a patron to
Unlock 1,238 exclusive posts
Connect via private message
Recent posts by Dark Dreams VR
How it works
Get started in 2 minutes