Lyrin Bailey
is creating The Court of Gods & Monsters
Select a membership level
The Huntsman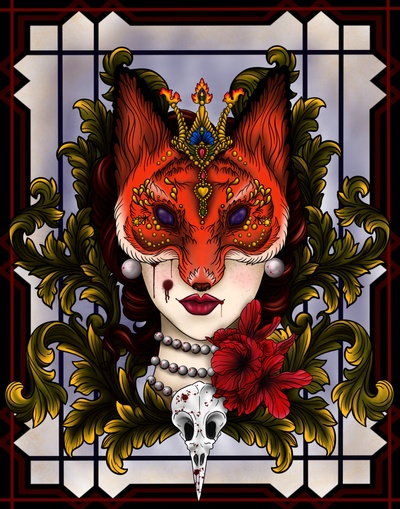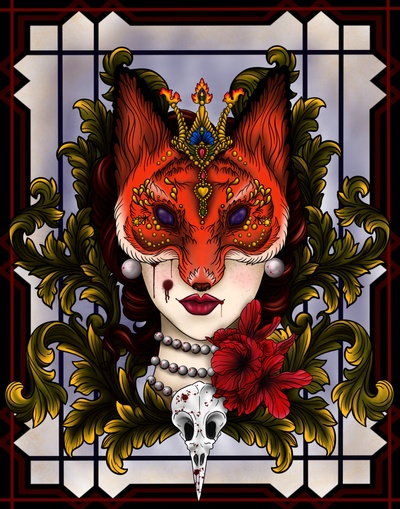 ''Dreams are the call ofhunting horns. Alas, whose note along the wind is dying. The huntsman calls again.''
Invitation for you and guest to every show hosted and directed by me. if you can't attend, you will receive and invitation to the event digitally. Where you can watch and participate live or watch the footage at a later time.
A personal Thank You letter from me.
My eternal heartfelt gratitude
The Knight
''Knight of the majestic realm, raise your blade up high.As the dawn draws nearer, the time has come for adventure.''
You'll get backstage access to viewings before anyone else. I'll answer questions and share things like sketches, in-progress work, and process breakdowns.
Plus all the benefits of The Huntsman
The Disciple
''How vivid, the molten gold of that ethereal tone, floating and falling through the wood alone. Adisciple beneath the pines.''
Invitations to interactive live streams where I'll answer questions while working on illustrations and tattoos.
Plus all the benefits of The Huntsman & The Knight
About Lyrin Bailey
"Come away, O human child! To the waters and the wild
With a faery, hand in hand, For the world's more full of weeping
than you can understand."



Hello there! I'm Lyrin, a Tattoo Artist based in New York, but for some time now I've felt this longing ...
My work explores the macabre, mysticism and allegorical storytelling. I pull inspiration from the natural, the celestial and death. Intertwining reality with the outer realms. Visions of these arcane worlds haunt me. Illuminating what is, with what could be. I'm not sure where this journey will end, but I invite you to discover the wonders of these outer realms.
Come with me as I illustrate the connection between the collective unconscious, the arcane, magic and the dark. I call upon you Daydreamers and Night-thinkers to feel as I feel . To see as I see.... 


Background
For years I've been juggling work and illustrating. Fall 2012, I made a
huge life change
. I decided to become a tattoo artist (this was big)! Going from being a corporate graphic designer to a freestyle-anything-goes body artist?!...
The opportunity to be a true artist has been the greatest experience of my life! 
Since becoming a tattoo artist, i've be
more creative
than I've ever had the chance to in the past. Working with amazing clients and adorning their bodies with my work permanently, has been a
dream come true
, but I still feel a void in my heart. While I spend so much time and energy bringing other peoples visions to life, I have no time to work on my own creations. Most of my time and artistic energy has been directed to earning a living.
This is where you can
help!
With your support, I can spend more time working on Illustrations. The
ultimate goal
 is to meet and work with other artists. To travel and showcase my work across the nation. Collaborate on putting together gallery events as well as attend national and international tattoo/ art conventions, so I can be available to meet fellow artists and fans from all over.  
I know this dream has ways to go and a lot of planning, but with passion, support, and networking it can happen.
The 
most rewarding
part,of working on this project, is the shared passion of everyone involved. If you're comfortable with chipping in any amount for any duration, please know it's
hugely appreciated
.
please, any tips, advice , comments, or just conversation is more than welcome!!
By becoming a patron, you'll instantly unlock access to 22 exclusive posts
By becoming a patron, you'll instantly unlock access to 22 exclusive posts
Recent posts by Lyrin Bailey
How it works
Get started in 2 minutes