Dark Light Studio黑光遊戲工作室
is creating AVG horror puzzle game 恐怖解謎遊戲
Select a membership level
Silver Feather 銀羽毛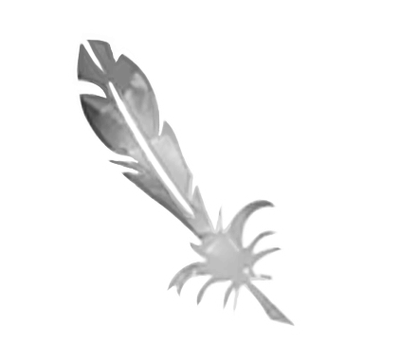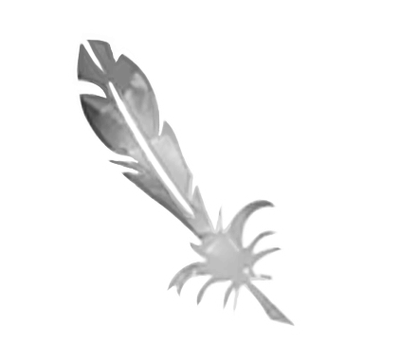 - get detailed updates on the progress
- get access to the exclusive Discord community & live stream. (I'll share the behind-the-scenes, and chat with you.)
- get "Blue Bird Land" steam key when you spend more than $12.
- your name in the credits

-遊戲進度現況
-可加入discord玩家群組參與直播、互動(製作祕辛、聊天互動)
-花費累積滿$12獲得青鳥樂園遊戲steam序號*1
-列於感謝名單中


Includes Discord benefits
Patron-only posts and messages
Golden Feather 金羽毛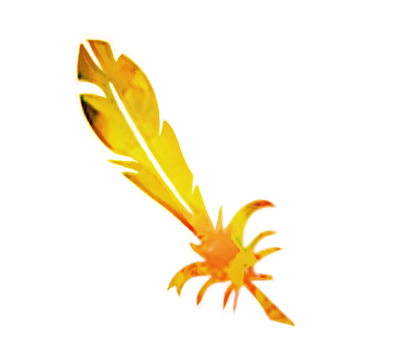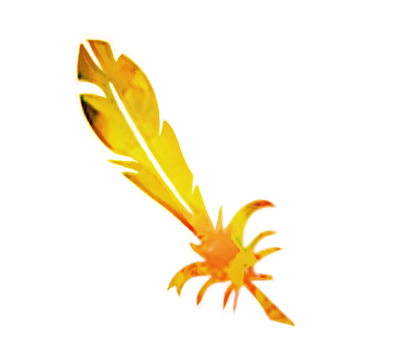 - all rewards from lower tiers
- irregular special stuff & get early access to the newest information and art
- irregular one-panel comic or four-panel comic (Patreon-only)

-包含銀羽毛所有內容
-不定期special&情報洩漏
-不定期單格or四格漫畫解鎖(patreon限定)



Includes Discord benefits
Patron-only posts and messages
Blue Bird Feather 青鳥羽毛
- all rewards from lower tiers
-A Thank you card(Digital)*1

-包含金羽毛所有內容
-感謝卡數位版*1

Includes Discord benefits
Patron-only posts and messages
About Dark Light Studio黑光遊戲工作室
<Puzzle X Investigation X Conversation X Interaction><解謎X調查X對話X互動>


About:
  Hello, I'm Can-Yue (C.moon), a Taiwanese.
  I set up an independent game studio—Dark Light Studio, and now I'm developing an indie game—Blue Bird Land.
  Blue Bird Land is an AVG with horror and puzzle elements. There are six endings and four levels. In each level, the form of the game is unique and different from others.
  As the captivating story unfolding, you can enjoy the creepy pictures and scary atmosphere, having fun solving the exciting and interactive puzzles. Let's follow the alluring characters, addicted to the dangerous amusement park.
關於:
您好,我是殘月C.moon,台灣人。
成立一人工作室:黑光遊戲工作室,目前進行獨立遊戲<青鳥樂園>的開發。
《青鳥樂園》是一款AVG+互動解謎的恐怖遊戲,總共四關六個結局,每關為不同種的遊戲互動模式,且有超過一萬字的豐富劇情。
遊戲中,有精彩刺激的互動解謎、引人入勝的劇情,也有詭異驚悚的畫面表現,讓我們與一個個迷人的角色,一同沉浸在危險的樂園中。
<Chapter 1: Opera House><第一章:劇院>
★Steam page:
https://store.steampowered.com/app/1498290/_Blue_B...
Guideline of Blue Bird Land:
  Brought by fate, only some people can follow the blue bird, the envoy, and enter the amusement park—Blue Bird Land. Once the risk of losing your soul is accepted, Blue Bird Land will kill someone for you. Vivina, a young girl, enters Blue Bird Land with absolute determination, challenging various and weird difficulties set by demons. Can she realize her wish, leave Blue Bird Land with her soul, and embrace the new dawn?
遊戲故事大綱
有緣的人能隨著青鳥使者來到青鳥樂園。只要你抵押靈魂作為賭注,青鳥樂園能幫你殺死一個人。女孩薇薇娜,帶著堅定的意志踏進了樂園,挑戰各種惡魔設下的奇異關卡。她能不能實現願望並贏回靈魂,離開樂園迎接黎明呢?
<Vivina><薇薇娜>
Game Information:
Language: English, Traditional Chinese, Simplified Chinese
3~4hrs
遊戲資訊:
語言:繁中、簡中、英文
3~4小時
Support Me by Becoming a Patron:
   Your continued support is needed and necessary to help perfect this production, including the content, pictures, sound effects, and so on. Moreover, you can practically participate in this game by discussing with me in Discord, voting with other patrons, and giving me your feedback after trying out the demo!
  Furthermore, you can get the newest information, lovely little comics and art, and other special bonuses. I'll also share my thoughts and stories with you! Let's make this interesting game together!
  The game developer needs some more food to keep going. Meow~ (=´ω`=)
成為贊助者:
您持續的支持,將成為專案的品質的極大助力,無論是畫面、音效、還是內容豐富程度。甚至您能通過discord中藉由與我互動討論、贊助者間決策投票、試玩版的反饋等等,實際參與進遊戲的製作中!
成為贊助者還能獲得各種製作中的最新情報、心得分享、可愛小漫畫圖、特別福利,與我一同製作有趣的遊戲吧!
迷之音:(地方的宅貓咪(=´ω`=) 需要買罐罐繼續做遊戲)
<Staff of Blue Bird Land><遊園員工們>
Prospect:
   Since I'm a solo game developer, my plan is flexible, which means numerous possibilities and potential. I might try many kinds of games in the future! To maintain the quality of the production, I'll regularly update the information every 15 days (on every 15th and 30th). I'll try my best to be a reliable developer and make my every patron content.
   Chances are there will be many challenges and difficulties. Please bear with me and trust me. We'll conquer them all and become stronger together! ヾ(*´∀ ˋ*)ノ
未來願景:
身為一人獨立遊戲開發者,是充滿彈性與可能的,未來不排除作任何面向的遊戲!
為了維持專案良好品質,設定以15天為更新週期(每月15、30號),期許自己能成為負責任的專案主,不辜負每位贊助者的信任。
未來肯定會有業務不成熟、製作遭遇困難挫折的時候,還請多多包涵,希望我們一同修正、一同成長。ヾ(*´∀ ˋ*)ノ
<Menu & Endings><主畫面選單與結局>
Game screenshots螢幕截圖Chapter 1: "Opera House"  第一章:劇院 


<1-1 Illusion><幻象>



<1-2 Banquet of Poker><樸克牌盛宴>



<1-3-1 Magic Show: The Hat-Ticke><魔術秀:帽子戲法>



<1-3-2 Magic Show: Body Split><魔術秀:人體切割>

More links:
Steam:https://store.steampowered.com/app/1498290/_Blue_B...
Discord:https://discord.gg/xFaksDjYkD
Twitter:https://twitter.com/DarkLightGameTW
"When I reach $500 per month, I'll launch a special event ."
當每個月達到 500鎂,我就會準備個特別活動~
1 of 1
Become a patron to
Unlock 13 exclusive posts
Connect via private message
Recent posts by Dark Light Studio黑光遊戲工作室
How it works
Get started in 2 minutes