DarkianMaker
is creating Art, Gmod Animations and runs a free Arma 3 unit
Select a membership level
Hunter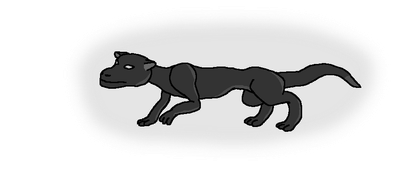 The underlying backbone of the Pack who receives:
A spot on any future credits list.
Access to Patron-only posts
Access to the Supporter section on my personal Discord
Includes Discord benefits
The grunt of the Pack who receives:
Rewards from previous tier
The ability to vote for Nemia art
Includes Discord benefits
The ranger of the Pack who receives:
Rewards from previous tiers
A cameo appearance in the Gmod series
The possibility to propose an idea for Nemia art
Includes Discord benefits
About
[Page is currently paused]

About myself:
Hiya, I'm DarkianMaker, a goofball guy with the tendency for chaotic creativity. I express this creativity through making digital artwork and animations that are frequently fueled by raw bursts of energy. I also run an Arma 3 unit aimed at getting people into the game and mil-sim on the side. I also like doing some amateur voice acting for fun projects although a lung condition makes it hard to do at times. I might not have the highest grade of work but I enjoy doing what I'm doing and I hope you'll find it entertaining as well.

About my work:
===Art===
As you might have already seen hints before, I like to draw. I'll admit, my drawing isn't really on par with other artists but I do it anyway and can only improve if I have the time to get more drawing in. Although I won't be doing another attempt at a full blown comic with detailed drawings I will still be drawing characters, random ideas, storyboards and maybe even a doodle quality slice-of-life comic for people to read here on Patreon. Higher tiers of Patrons will have the ability to ask for free commissions of whatever they want (within reason of course).

===Gmod Animations===

I also work on two Gmod animation series, Dysfunction Friends and the Legion Chapters.
Dysfunction Friends is going to be a sitcom about a group of 4 friends and the weird, wacky adventures they'll get into or their odd slice of life experiences.
Legion Chapters is the more dramatic prequel to Dysfunction Friends and serves as an origin story for the MORD's that show up in other dimensions and some spinoffs based on that.
These can be quite time intensive and will take longer to produce but I will be sure to share storyboards, work-in-progress clips and general talk about the development of the episodes here and on the Patron-only section of my Discord server.
===Arma3 Unit===
On another note, I run a casual milsim unit for Arma 3 that usually gets up to weird shenanigans. This is free for people but because renting servers does cost money and I want to be transparent what part of the money that comes in here is spent on I've added it here.
Disclaimer:
being a Patron doesn't grant you:
Guaranteed access to the unit
Immunity from rule enforcement in the unit.
Special treatment in the unit beyond an extra role that marks you as one of the people who helped finance the server.
===Voice Acting===
And last but not least I also do some voice acting for free for friends and future projects that catch my eye and attention. I do this mostly as a hobby and don't expect or aim to do this on a professional level for the time to come. Got to build up some experience first anyway.

I also provide assistance to some game projects that I like and would love to see flourish.
Some projects I'm helping out:
What your pledges will be used for:

Your contributions will be used to first cover the costs of the upkeep for the servers that I rent for my Arma unit, everything beyond that will be for funding my road towards financial independence and paying for hardware and software that I will be needing to continue and upgrade the work that I do. Things like getting a new PC rig, a tablet monitor and a better place to live in are all on the list of things that I want to save towards. Essentially I want to make what I do my job and your contributions will help me achieve that in a manner that is more sustainable for me.

What is Patreon?:
Patreon is like Kickstarter, only instead of pledging one large sum of money for a single project, you will donate smaller amounts monthly to help my efforts over time and receive rewards for helping me out in that manner.

This goal is about what I need per month to pay for maintaining my Arma 3 server + teamspeak.

2 of 5
Become a patron to
Connect via private message
Recent posts by DarkianMaker