Darksh1ne
is creating Fantasy/NSFW comics and illustrations (18+)
Select a membership level
Tier 1 - Early access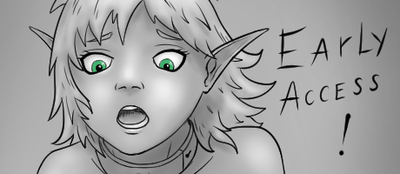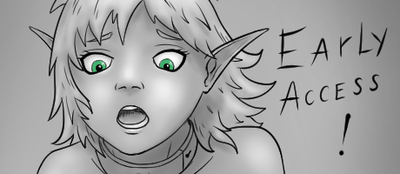 Gain access to fresh NSFW illustrations! Eventually they are posted on other public sites, such as Deviantart and my NSFW gallery on Comicfury. But until that happens you can find them only here and on Subscribestar.

Tier 2 - Participation and Commissions
Gain access to a special section on Monstroniverse discord, where you can take part in Drawing events and discussions.

I will also now accept commissions from you, if/when you want them. For an extra fee of course (PM me for more info about how I do commissions)


Tier 3 - Be mentioned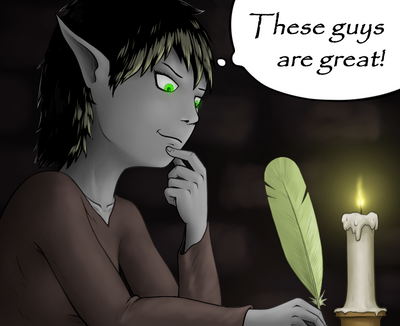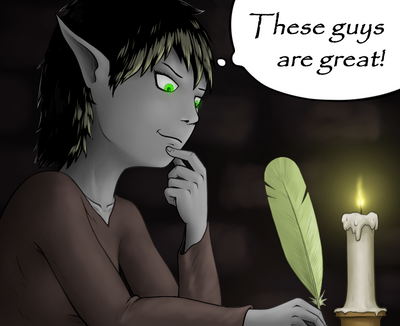 Your Patreon name (Or any other custom name you choose) will appear in the description of most comic pages on Comicfury during the month. And if you are an artist or creator yourself, I will also include a link to your profile on a site of your choice!

About Darksh1ne
Monstroniverse Discord -
https://discord.gg/VvxvKJp
Subscribestar (For those who would like to support me but doesn't like Patreon) - https://subscribestar.adult/monstroniverse
Monstroniverse adventures comic:
On Comicfury - http://monstroniverse.thecomicseries.com

On Smackjeeves - http://monstroniverse.smackjeeves.com (The site's upload system is currently broken so I don't currently update it)
NSFW gallery on Comicfury -
http://darksh1nensfwgallery.cfw.me
Deviantart gallery -
http://darksh1ne1.deviantart.com/


Newgrounds -
https://darksh1ne.newgrounds.com
Hentai-foundry -
http://www.hentai-foundry.com/pictures/user/Darks...
Things to do for the distant future - https://www.patreon.com/posts/things-to-do-10-1581...

___________________________________________________________________________
About me
Hello there and welcome! I am a hobbyist webcomic artist and illustrator. I have my special life-time project, called Monstroniverse and I wish to be able to work on it full time. Through this Patreon, with your help, this dream may come true!
What is Monstroniverse?
It is a fantasy universe I created as a basis for my stories. Strongly inspired by such works as Berserk, Claymore, Lord of the rings, D&D and other epic universes, Monstroniverse is a fantasy setting with some unique rules, mechanics and a very strong hentai feel. Countless secrets, powerful magic, disgusting perverted monsters, intrigues, adventures, tentacles and of course... boobs. This is what Monstroniverse is all about!
If you wish to learn more about Monstroniverse, its lore, bestiary, nations and races (or simply wish to refresh your memory) don't hesitate to visit this site -
Monstroniverse lore
So what kind of artist am I?
I love working with NSFW themes, but I can't call myself a "hentai artist" or "vore artist" or any other "artist" with a specific theme. I am first of all a storyteller and a world-builder. I work with any themes as long as they fit my universe and help me to tell a fun, interesting, intriguing story and serve to develop Monstroniverse.
So if you found my Patreon because you liked, for example, a few of my vore drawings, I am afraid you will not see a constant flow of them in here. But there is always a way of course - commissions.
How to order a commission?
Simple. First of all you need to be an active supporter of 2nd tier or higher. Then you just PM me and ask if I could draw something for you. Price range is between 30-70$, depending on complexity and style of the drawing you prefer.
$176.50 of $300
per month
Reaching this goal will allow me to dedicate more time on drawing. Whenever my pledges would stay at or above this goal, I'll bring back full greyscale to all upcoming comic pages.
1 of 2
By becoming a patron, you'll instantly unlock access to 125 exclusive posts
By becoming a patron, you'll instantly unlock access to 125 exclusive posts
Recent posts by Darksh1ne
How it works
Get started in 2 minutes