DarshD
is creating videos and writing/journalism
Select a membership level
YOUR name in vids, & blogs!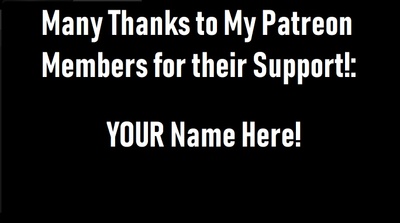 Your name & channel/site link in the description, pinned comment, & outro of the videos of 2 YouTube channels & the blog posts! 
 Early Access to Quality Videos
 Patreon Exclusive Posts
Marketing/Branding Help + Tier 1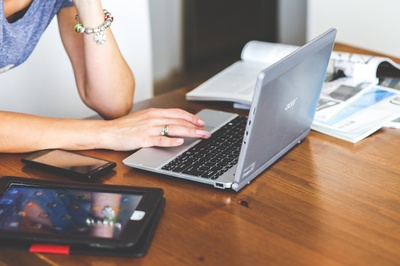 Tier 1 rewards +
Consultation for your brand,
Marketing your videos/blogs/products for free
Moderator roles in chat of YT, Twitch, etc.
Follow/Subscribing to your social media
Special Vid + Marketing support
All rewards from Tier 1, & Tier 2 + 
Your channel/site in a monthly Top Patreons Spotlight video!
Extra marketing & promotional support for your channel & brand by sharing of your videos in my social media. (I am your fan too!!)
Moderator roles in YouTube, Twitch, Discord etc.
Suggest a Video & Priority Reply for Queries
About
Help me to Help you!!
Hi I am DarshD, I am DarshD and I have been creating gaming, tech, and review videos on YouTube since 2009, been blogging since 2018, and have just started Patreon since July 2020. I support my Patreon members by giving shoutouts to their channel/website/brand via my blogs, description, pinned comment, outro, special monthly videos, marketing/branding support, or as an intro, depending on the Patreon Tier level.
I create blogs, videos and even music that helps, entertains, and innovates.
By being a patron here,
for just $1, you
can get your name permanently featured in the description of my videos, end of the videos and at the bottom of my blogs written on my personal blogs. Also in the pinned comments of the videos.
For $3
, your get marketing support, mod roles, besides Tier 1 rewards
For $5,
your name or brand becomes a part of a monthly YT shoutout exclusive to Patreon members!! Besides Tier 1 & Tier 2 rewards! Plus I provide marketing and promotional help for your site/channel.
If you'd like to donate more & be a super supporter, there's
$15
Tier giving access to all Tier benefits and your brand name at the start as a sponsor of all videos!!
If you would like to
make a one time donation
rather than a having monthly subscription service then here is my
Paypal donation link (Your one time donation would still provide 1 month benefit from the next month's 1st till the month end.)-
https://www.paypal.me/DarshD555


All the funds would be used to make my blogs, and videos better by acquiring better hardware, software, equipment etc.
Thank you for visiting this page ad reading all the info!
Please share this page even if you can't contribute now :)
With best regards,
Darsh
My Finance Blog-
https://darshd.blogspot.com/
My Movie Review Blog-
https://darshreviewsmovies.blogspot.com/
My Gaming YouTube-
https://www.youtube.com/c/DarshD

My Blog YouTube-
https://www.youtube.com/user/MrDarshD
Purchase of Domain for blogs, helping the authenticity of my blogs, and increasing their rankings on search engines. This will help Patreon members get better exposure.
Purchase of a better editing software, thus improving video quality.
1 of 2
Become a patron to
Connect via private message
How it works
Get started in 2 minutes