Darth Biomech
is creating Leaving The Cradle webcomic and other stuff
Select a membership level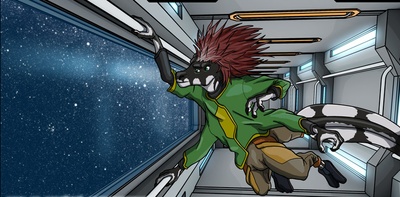 Supporter
You just want to support me or my projects. There is no rewards except for my sincere gratitude.
About Darth Biomech
Leaving The Cradle is my passion project. It began long-long time ago in the distant and ancient 2006 as a mod, but since then it morphed and changed into what it is now.
It is a sci-fi webcomic about humans and aliens and their interaction and musings on human nature. I guess you can call it a space opera, but I tend to follow realistic expectations and physics, to an extent, so there will be no usual tropes associated with the genre. Sorry, no blue-skinned space babes, I'm afraid.
You can read it here:
Down the road - like, way down there - I might start one or two side projects, I already have a couple of ideas. But for the time being, Leaving the Cradle receives my undivided attention.
$1 of $120
per comic page
At this point the comic will start adding significant amount of money to my earnings, so I will be able to afford spending more time on it on par with freelance.

1 of 4
Recent posts by Darth Biomech