About me:
I'm an artist specializing in print-and-build cardstock model kits and other printable terrain for tabletop gaming. I dabble in a few different types of game accessories, but I'm probably best known for fantasy / medieval models like these: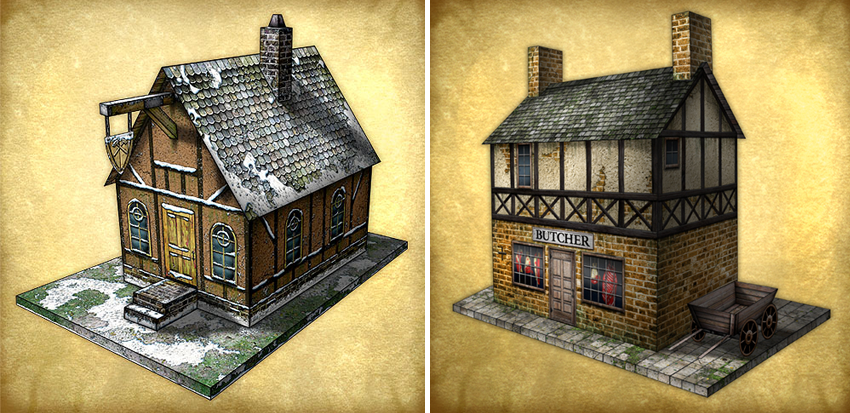 More about me:
This is my full-time job, and your support will help me keep at it, while improving some of the equipment I use. I'm using an old computer, an old version of Photoshop, living in a little cabin in the Oregon countryside with (basically) dial-up internet speeds. You ever play Stardew Valley? I live that. That's my life. It's like an overgrown farm, except it's actually an overgrown farm. I have three little dogs that need constant food and attention. (This is turning out to be just like my LinkedIn profile, which probably still lists "Prepare Breakfast Cereal" and "Laser Weapons" as some of my professional skills.)
Why you should pledge:
If you pledge $1-2 a month, you're just throwing money at me, which is great. If you pledge $3 or more a month, I'll send you new stuff as I produce it, like a subscription plan, which is better than great!