David G. McAfee
is creating science-based news, blogs, books, and a new streaming TV show
Select a membership level
Get exclusive patron-only merch
Satisfaction
For $5 per month, you get the satisfaction of helping me  create new content from a skeptical point of view.
You also receive any benefits, such as early posts and videos, that are given only to patrons.
Farmhand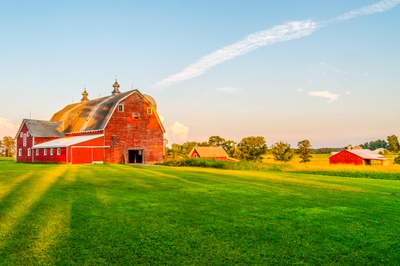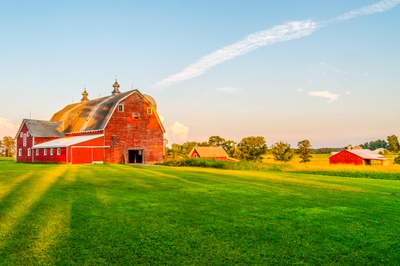 At this tier, you can help support my blog on the science of agriculture as well as our sustainable homestead in the High Desert, and receive homemade crafts straight from our ranch in the process.
Sponsor a Troll
I spend hours upon hours each week responding to and educating trolls who often fight against science, civil rights, and freethinkers in general. For the price of two cups of coffee per month, you can sponsor one of these wrongheaded individuals and help compensate me for taking the time to deal with it. Someone's gotta do it!
About David G. McAfee
If you want to support skeptical/scientific/secular news and books, you're in the right place! For more than a decade I've covered all things at the intersection of religion and science, at times breaking worldwide stories on my Patheos blog. By contributing here, you're allowing me to continue this work. And if I get enough support, I'll be launching a new streaming TV series, as well. Details on that below:
For years, I've been told I should post YouTube videos or start using some other streaming service. And for years, I thought it was a good idea but put it off because of the initial start-up costs. I couldn't necessarily afford to spend hundreds of dollars on equipment, especially when I wasn't sure I'd be able to get that money back through monetization. Enter The Satanic Temple, which offered me a TV show on their streaming Network, The Satanic Temple TV. I decided to accept this show, which I've called "What In The Pseudoscience Is This?" Next, still needing help to make it happen, I decided to turn to the most amazing friends and fans in the world: you. If you can contribute anything toward the show, I'd appreciate it! And you might just get a little perk for yourself. :)
David G. McAfee
is a Religious Studies graduate, journalist, and author of 
The Curious Person's Guide to Fighting Fake News
, 
No Sacred Cows: Investigating Myths, Cults, and the Supernatural
, Atheist Answers: Rational Responses to Religious Questions
,
The Book of Gods
,
The Belief Book
, and
Disproving Christianity and other Secular Writings
. He is also a contributor to
American Atheist Magazine
. McAfee, who writes about science, skepticism, and faith, attended University of California, Santa Barbara and graduated with bachelor's degrees in English and Religious Studies with an emphasis on Christianity and Mediterranean religions.
$332.72 of $500
per month
When I reach $500 per month, I'll make a video thanking all of my Patrons. I'll also send free gifts to a select few contributors.
1 of 4
By becoming a patron, you'll instantly unlock access to 39 exclusive posts
By becoming a patron, you'll instantly unlock access to 39 exclusive posts
Recent posts by David G. McAfee
How it works
Get started in 2 minutes