Davin Michael Stedman
is creating New songs and stories about local musicians around the world.
Select a membership level
Soul United Music Club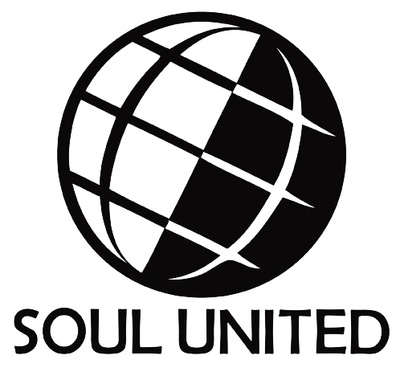 One dollar is so crucial. It takes 279 streams on Spotify to put get one dollar out of that juke box.

But by joining this tier you'll be able to support me as if you really listened to a full album, or watch my Free Your Mind video 40 times on youtube, every single day. Streaming is unsustainable. But Patreon is incredibly sustainable. I'll send you a handwritten letter every year. You'll get the same messages week to week to week that the most expensive tiers enjoy. 

You'll the music and news before the world knows it happened and you'll really help. Every month you drop a tip in my jar, after the expenses of sending you personal and sweet you bought me 15 minutes of studio time. And you know that 15 minutes can equal so much magic. 

But studio time is just one way of thinking about it. Most often this money ends up in the hands of a fellow artists participating in my project. And even if ends up being studio time, my engineers like Mrs. Mell Dettmer are a beautiful investment in this uncharted waters that are Covid 19. More than ever you are helping me continue as we wait for the world to change. 




Making it Happen
Limited (31 of 40 remaining)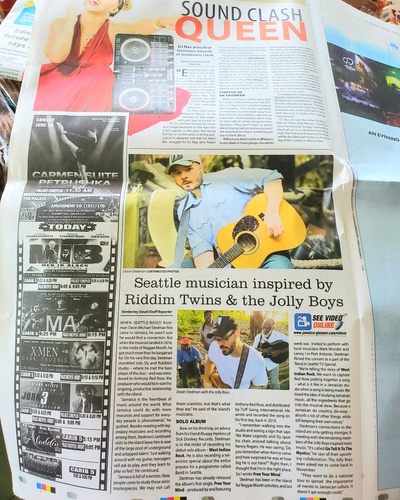 You can have it all. You get a T-Shirt every year. You get your name on the cover of album West Indian Rock album. You get all the updates and sneak previews and secret invitations. It's a great value for $60 a year and it equates to about a hour of studio time after I send you this amazing stuff! 

The next level up at $10 a month, you also get to a share of publishing on your choice of many of my songs that are on the market with The Staxx Brothers, my forthcoming solo album, and songs you'll get a chance to jump on as you hear them develop. 

At $20 a month you get a solo acoustic show where ever you live. You just cover the travel expenses, and I come to you! You also get the same gifts just two shirts instead of one, twice as many songs to pick for publishing each year, and I'll send you a signed record every year that you're signed up. It may be a classic limited edition Staxx Brothers CD, but the plan is to keep putting out vinyl.  


FREE YOUR MIND
Limited (11 of 50 remaining)
Own a piece of the publishing on my first hit, 'Free Your Mind' featuring Anthony Red Rose, Sly & Robbie, and Lenky Marden. But that's just a piece of the pie. Each year you're on board you're going to be able to access more publishing.

The second year you get to choose five songs from either my backlog or songs you love that are still in the development stage, which you'll know all about as you follow the adventure and help make this happen. 

To start this tier off for the first 75 people, (that are all doing this because we are friends), we are splitting 7.5% of the publisher's stake in the song 75 ways. All I ask is that you participate for one year. 

But you're also getting the great gifts from previous tier:

You get a T-Shirt every year. You get your name on the cover of album West Indian Rock album, which is almost unprecedented. You get all the updates and sneak previews and secret invitations. It's a great value for $100 a year and it equates to about a hour of studio time after I send you this amazing stuff!

...and while supplies last you get the limited edition screen print poster of The Staxx Brothers' movie, The Jelly Roll. 



   




About
My name is Davin Michael Stedman. I am a singer songwriter from Seattle that is best known as the founder and frontman for The Staxx Brothers. I am also a travel writer you can follow at 100milesofmusic.com. Although my Summer plans to tour Europe this Summer were postponed, I did make it to Washington, DC at the most opportune time, and I have been on some amazing adventures as of late.

My goal is to combine my talents as a songwriter with my passion as a published author, that is ready to travel anywhere in the world to collaborate with local musicians. I want to tell their story and help all of us write hits.

My travels have taken me to places like the United Kingdom, Jamaica, and New Orleans.
Everywhere I have traveled I have written songs and worked side by side legends like Sly & Robbie.

But I also have become close friends with a network of incredible local and regional talent. While the talent of I've encountered is prodigious, often rivaling the majesty of many of the biggest names I've worked with, most great local artists are only known only to a small group of local admirers.

With the right support they could all be stars one day, as long as they don't give up along the way. At the very least they can make a good honest living making great art.

There's Jesse Dean in Arkansas. There's King Porter Stomp in Brighton, England. There's Lenni I and Italee in Port Antonio, Jamaica. In my hometown of Jeremy "Steel Beans" Debardi dazzles us everyone that lays eyes on him, but is virtually unknown beyond his own 100 Miles of music.

Then there are all time greats like Bernie Worrell and Bunnie Brown that I had the chance the chance to perform with and write about in the twilight of their lives and unforgettable careers. But I wasn't able to record with either them as we planned. It was one two punch. There was lack of funding to get into the studio and the sheer cold blood of Father time.

I am ready and willing to hit the road and build an audience as a standard touring act, but social media and streaming has changed everything. The old model is gone and nothing has quite emerged as a reliable pathway for real talent to emerge. Great local artists are competing with cat videos and losing. It's not even close. We're getting our ass kicked by streaming services and memes.

But I have a hit song as a solo artist called 'Free Your Mind' with Sly & Robbie, and Bob Marley's label Tuff Gong International is ready to debut my debut solo album worldwide, as soon as it's finished. The album sounds fantastic and it's almost complete because the steady support of patrons making a crucial difference every single month. This has only become more crucial with the age of Covid, as live concerts have for the moment become a thing of the past.

I want to book more tours as soon as possible, but I want to do more for music scene during this unprecedented period. I want to make a difference. I can do so even now by developing collaborations people are beginning to except with me that I love to share with Patrons even before they are released. As a Patreon you become a part of the story.

When the world opens up again, we'll connect the dots on all 100 miles of music we stitch together on this beautiful planet full of incredible music we can all be a part of as we find our own way, which ultimately means working together.




$469.88 of $500
per month
I would love to build a community of 100 investors that contribute $10 a month towards recordings, in exchange for a share in publishing. At 50 contributors I will have $500 which is equivelant to about 12 hours of studio time each month. 

This would be a great stepping stone towards me completing The Staxx Brothers' final album and my first solo record West Indian Rock in 2019. 
1 of 1
By becoming a patron, you'll instantly unlock access to 100 exclusive posts
By becoming a patron, you'll instantly unlock access to 100 exclusive posts
Recent posts by Davin Michael Stedman
How it works
Get started in 2 minutes