Welcome! We are a couple of Muslims passionate about creating fun (and educational) digital games, and portraying Islam positively in the media, in our spare time under the name "Deen Games."
Since 2010, we've shipped several games for PC and Android, ranging from simple quiz-style games to adventures and space-shooters. You can see all our finished games
here
.
Keeping our games free (and open-source) is part of our core values. We strive to create games that are enjoyable and fun, not ad-riddled games that are optimized to empty your wallet. You can find our projects
here on GitHub
.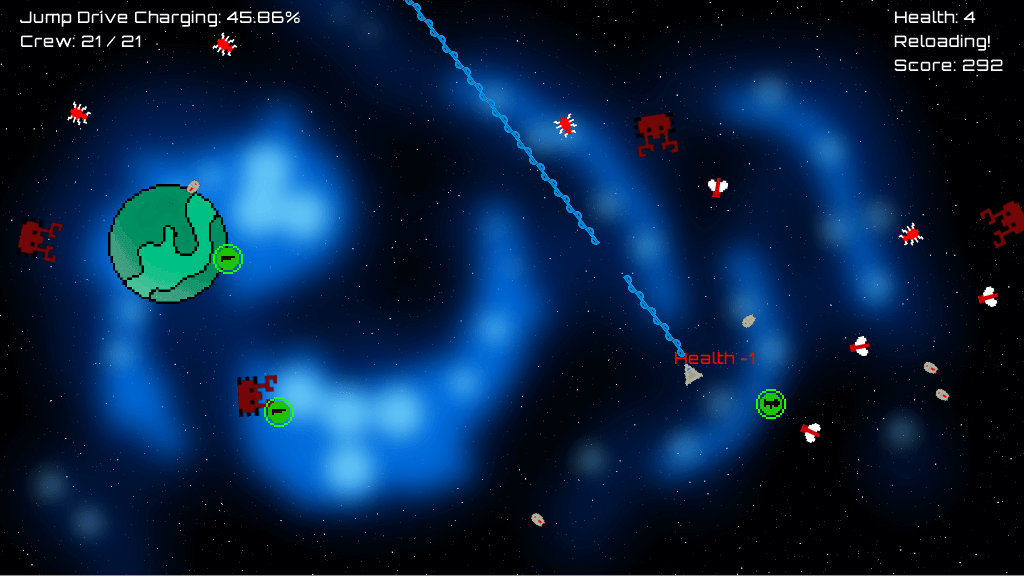 Why I Started a Patreon Page
I've been creating games, mostly alone (or in really small teams) for the last decade. It's been a great start working on something I've dreamed of since I was a child. I achieved some incredible results, like creating a kids Android app with over 10k downloads.
But it isn't all fun and games. Over time, I realized that I run into the same problems again and again:
1) We can only go so far if we're self-funded.
I've spent money on web-hosting, art, and other costs when needed. Without funds, we can only go so far. We can only make games that don't require a lot of in-game content or fancy graphics; we can't publish to Steam or the app store; and we can't invest in really good-quality art and audio make our projects accessible to a wider audience.
2) We need to make Deen Games self-sustainable for this to work.
Creating games takes a really long time and a ton of work. While I love creating games and pour my free time into it, the day only has so many hours, and we make slow progress. (And it's really tough to make a buck in the gaming industry without making "pay-to-win" games or resorting to ads. We don't want to do that.)
That's where Patreon comes into the picture. You can make a recurring monthly donation of whatever you want. We are really grateful and thankful for your support -- every dollar helps. You can unsubscribe at any time.
What is Patreon?
Patreon is an exciting platform that connects content creators to their fans. Creators can connect to their fans and provide exclusive rewards, such as early access to games. In exchange, fans can support their favourite creators with as little or as much as they want to pay per month.
In exchange for your support, you get to be part of an awesome community. In addition to getting an exclusive access channel to give us your feedback, it includes some pretty slick rewards.
Check out the rewards list on the side to see what we're offering right now. (These may change from time to time.)
If you have any questions, concerns, comments, etc. feel free to
send me an email
. I'll be happy to hear from you.
What will I use the money for?
In the short-term, I plan to use the funds to directly improve our on-going game projects:
Publishing to the Apple App Store: this costs a set fee per year (currently $99).
Publishing on Steam: every game you publish costs $1000. With free games without in-app purchases, there's no way to recover that cost.
Professional art production: Most people judge a game first by its art. I'm not an artist, and art takes gobs of time to do well.

Professional audio production: this is something all our games so far lack, and something we will finally be able to do right.

Long-term, I plan to working on game development full time. This is already a full-time job -- it requires coordinating development work, marketing, blogging about game design and development, and outreach, which is not to say anything actually writing code and making awesome games!
It's a lot for one person to handle on top of other responsibilities like work. When I can work on this full time, I will be able to spend 4-7 times (or more) as much time on this.
Our games will remain permanently free (and open-source).
Thank You
Thanks for taking the time to read this. We look forward in anticipation to working with you to create some awesome stuff in the future.