Demon Blade
Heart, Body, Soul, the very things that make up each living being. The Body gives us form, strength and power, it is the very thing we care for the most. Yet it is the most fleeting of the three. The Soul is the reverse never breaking the soul brings us knowledge, spiritual connections with the world around us, and lives on forever. But the most fragile of the three yet equally the most powerful is the heart. For the power of the heart can survive the greatest of blows, but can break with a mere whisper. Its power is unmatched in the right hands, or can do the greatest of evils in those who wish to do wrong. To harness such a power would create the greatest of weapons.
The Story
When a young boy with a dark past falls upon a cursed sword, he is stuck with the demon girl whose soul is trapped within. The two must find a way to break the curse, all the while as they fend off both powerful supernatural begins and demented humans. Dealing with their feelings and emotions, of their past as they are thrown into a strange world of magic.
For More check out 
demonbladecomic.com
Why support it?
The series is going to be released erratically at first, but for free on 
demonbladecomic.com
and other sites. Released in bulk issues (36 pages). The more sponsors that we get the more time and quicker releasing we can do for the series. But there are additional benefits as well. From chances to direct events in the story, guest appearances, behind the scenes, and even commissioned works of your own for free.

Who is behind this series?
Brittany Dodson, American artist / writer, returns utilizing the full power of her 16 years of experience, bringing the series and characters she created to life. To see her skills, check out her deviant art page 
imbriaart.deviantart.com
.
Didn't this series already come out?
Yes, and no. The first version of this series came out and ran for 24 issues from 2013 -2015. Series was done at the start a bit sloppy in art and story plus its main hosting site,
inkblazers.com
, shutdown and took with it the first half of the series for free viewing. Causing many to wonder the events of the first 12. This new series is starting with all those chapters in a new professional look and carrying vastly more in-depth story with added stories that haven't been seen before. Everything is bigger, the drama, the action, the jokes.
old covers
Old look
New Series look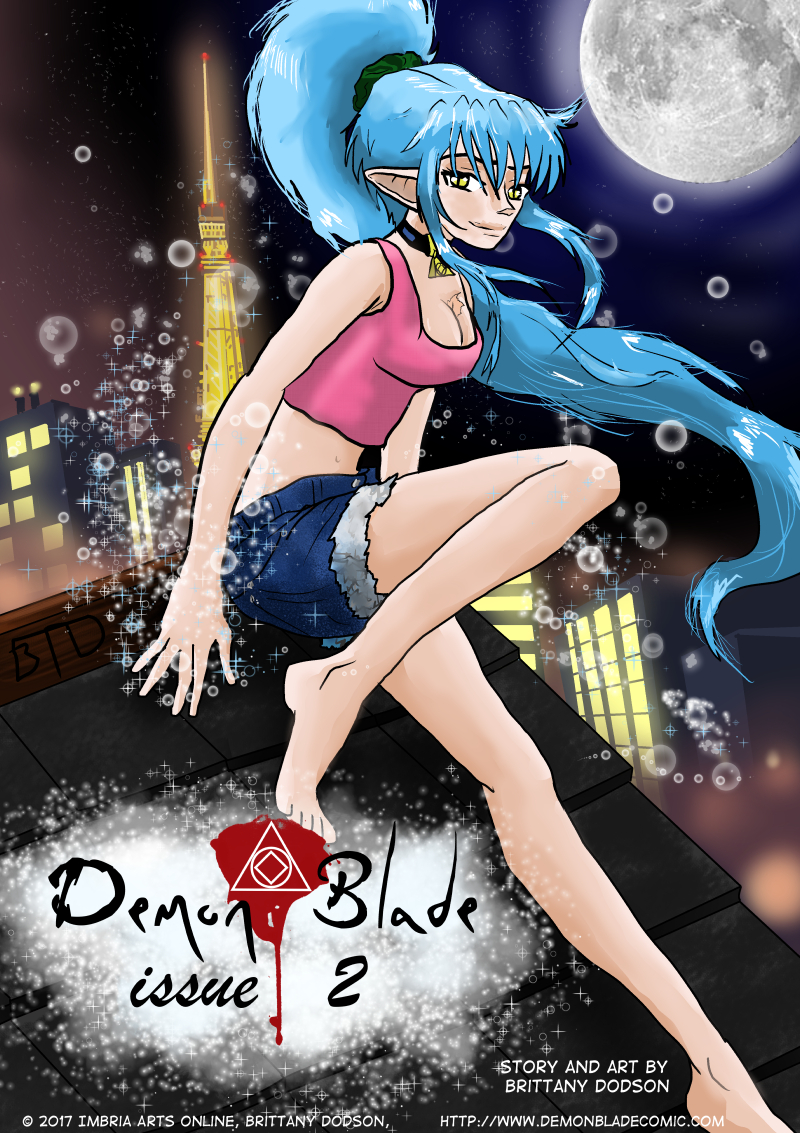 New Covers and Title pages 
I can't afford monthly sponsorship / I just want to commission art?
Coming soon Donation and commission submitting process. Donations will be available from as low as $1 and commissions start at $25 for one page and an additional $5 per added page (max 4 pages) and only when commissions are available.