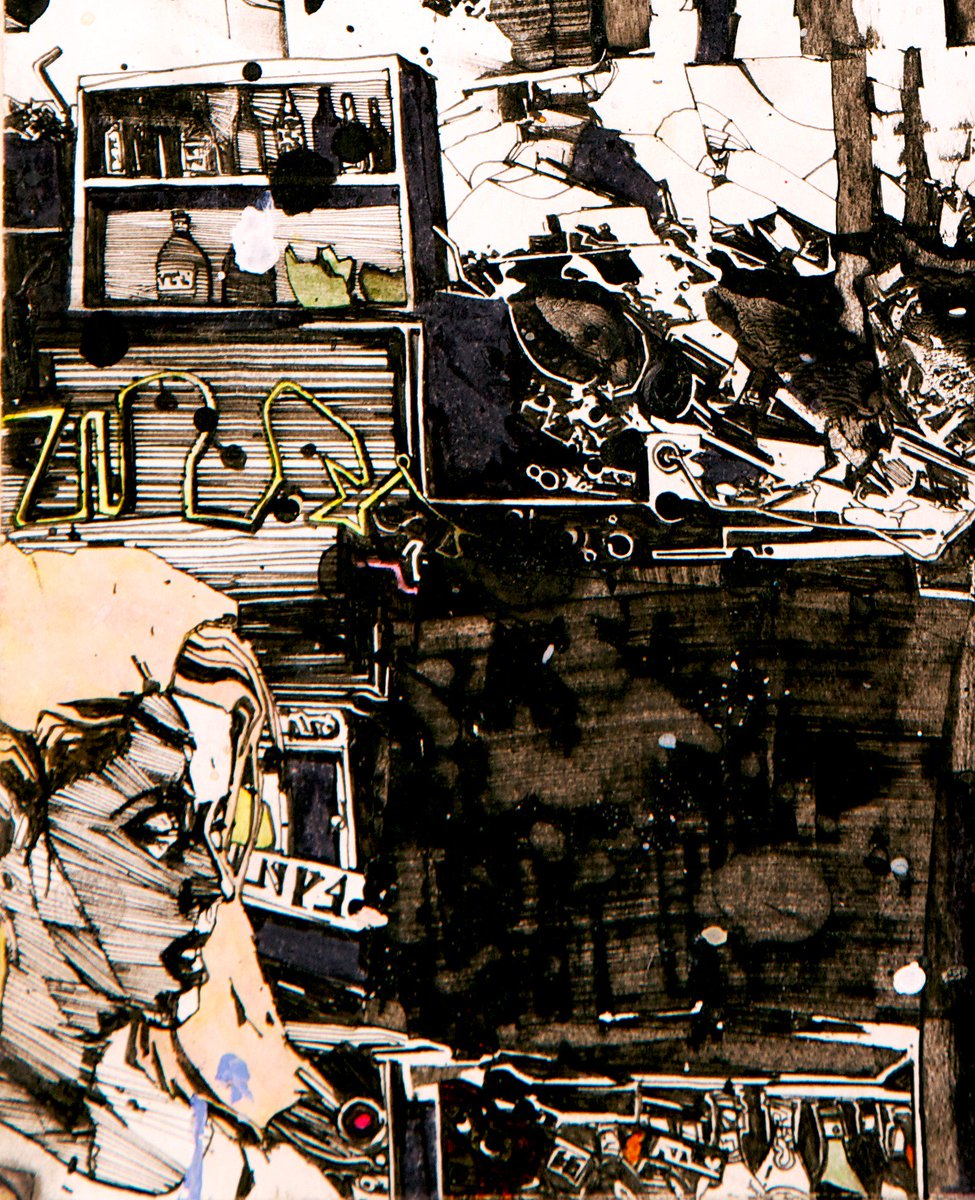 Murder, corruption, death, whiskey, hate, night, darkness, noise, summoning, possession, car chases, claws, disorder, firearms, glass shattering, bathtubs filled with blood, devoured corpses, tentacles, neon, broken men, fear.
Hey, it's Zak--as most of you probably know my day job is mostly being a painter, though occasionally I do games and they win awards. When I work on a painting, I always know I'll sell it sooner or later--with a tabletop RPG, I've got to wait for a publisher to meet me halfway. Since I'd rather get started now while the ideas are still fresh and not wait around for the small indie publishers to clear the projects already on their plates to publish it, I'm using Patreon to fund the creation of Demon City. Basically: the more the Patreon makes, the more time I spend on Demon City instead of my day job.
If you want to see more rules, art and worldbuilding for this game, show your support.
This page isn't going to have a video and I'm not going to spend much time hyping it--my job isn't to sell Demon City, it's to make it--exactly as much as you want me to. So please vote with your wallet and--if you're so inclined--share it and ask your friends to as well.
For more details, keep updated to any post on my blog tagged "Demon City"
Questions? Go
here
or just email me at zakzsmith AT hawtmayle dawt calm