Dice Tower Theatre
is creating Rich Audio based adventures
Select a membership level
Adventurer
Join our world as an Adventurer and get:
1) Thanks and heartfelt welcome on our social media AND Inclusion in our show notes as a supporter during the time you are active.  
2) Access to our original Music as free MP3s Posted Only to patrons. New tracks Monthly Ranging from ethereal, orchestral, for fantasy based games or even dark ambient and synth core for cyberpunk sci-fi scenarios
3) Patron only streams offered quarterly including behind the scenes creation of sound effects, art or even  a look into the studio.
Oracle in the Ivory Library
By joining this Support Tier of patronage you will get:
1) Access to the Adventurer Perks 
2) Name listed on the website as an Oracle.
3) Access to any special Oracle Patron ONLY future episode snippets, game notes, episodes or streams of our live play BEFORE it is transformed later into the radio play.   Delivered Quarterly.
You could be potentially months ahead of anyone else knowing the future like an oracle!
Champion
Limited (1 of 5 remaining)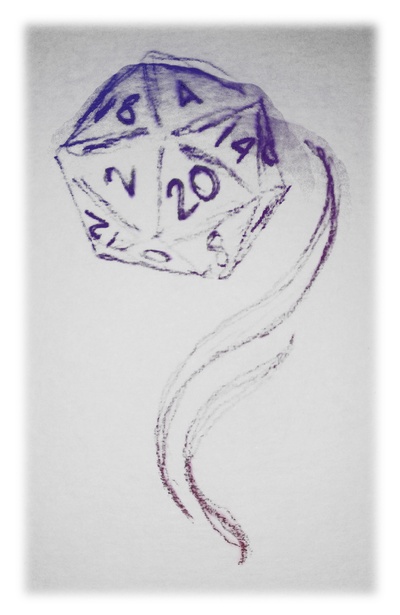 Do you picture yourself in the world of Dawn of Dragons? 
Why not play in the world itself!
At least once a quarter all existing patrons at this level will be invited to a 4 hour game session Hosted Online by the Rambling Dungeon Master himself Mike Atchley!
He will personally help you build your very own character that fits within the world and develop the deep background required to immerse yourself.
The game will run parallel to the Podcast and will help shape the story itself!  
What fun to find your character Fighting alongside Sophie and Benedict or helping Zorin steal important documents from his father.  Join Cordelia at the Ivory Library and explore its secrets for yourself.  
What if... the actors themselves were to join you at the table?  You can only find out if you join this limited opportunity!
Requirements:
Internet
PC with Microphone (headset recommended)  compatible with discord or google hangouts.
A desire to play and have fun!
Note:  Everyone starts at first level, and no knowledge or experience is required.  Many of our main characters never had played before either. :)
Also includes access to the Adventurer Perks 
About
Thank you for looking at our page.  Our primary project "
Dice Tower Theatre - A Dawn Of Dragons
" is a podcast built on dramatizing our
#TTRPG
games retelling like a
heavily narrated and produced
radio play. This variety show features original music, guest voices, handdrawn original art from Stormy Silver Cone and in specific episodes some discussion.
Original Art, Score, Story and Fun!
We love storytelling at its core. 
Thank you
for taking the time to consider making this easier for us to continue making stories and entertainment. Contributing to our Patreon means that you are helping cover the costs of this production allowing us to continue to strive for a higher bar of immersive storytelling and production quality.
So if you are about to hit that button and become a patron...
thank you
. For your patronage we have an assortment of physical and digital rewards from adspace, shoutouts, personal and production art, bonus content and more.
At this goal we will be able to afford voice talent and production costs of a higher caliber as we will be self sustaining!

EVERY PATRON THAT CONTRIBUTED will be mentioned in the episode description for an entire season. 
EVERY PATRON THAT CONTRIBUTED will also be asked for a personal plug of a project to be included in a the next Intermission episode of the show!
1 of 1
Become a patron to
Unlock 20 exclusive posts
Connect via private message
Recent posts by Dice Tower Theatre