Diegatus Studios
is creating animations, comics and art
Select a membership level
Encargado de la Cafetería | Cafe Manager
¡Cada moneda cuenta para empezar! Por eso, los Encargados de la Cafetería tienen acceso a:
Conocer las noticias sobre novedades y proyectos de los Diegatus Studios antes que nadie.
Ver arte conceptual, bocetos y trabajo en desarrollo exclusivo.
------------------------
Every coin is appreciated to start! That's why the Cafe Managers have access to:
Know news about Diegatus Studios' new things and projects before anyone.
Watch concept art, sketches and exclusive work in progress.
Técnico Iluminación | Lighting Tech.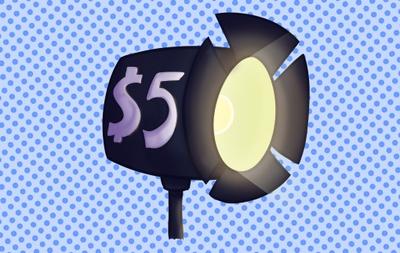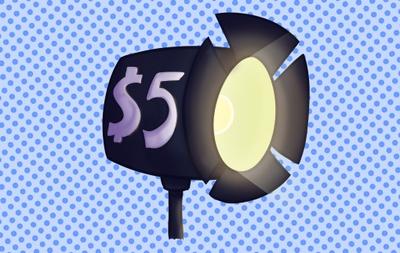 Los Técnicos de Iluminación pueden acceder a:
Las recompensas anteriores.
Descuentos del 5% en encargos a los Diegatus Studios.
¿Eres curioso? Asómate a los detrás de cámaras de los Diegatus Studios: Cómo se hizo; curiosidades sobre procesos de guión,  dibujo o animación; vistazos y trucos sobre las herramientas que utilizo; ...
¡Vente de preestreno! Podrás ver todos los lanzamientos de portadas e ilustraciones de temporada, cortos animados y capítulos de cómics hasta 48h antes del estreno al público. (No incluye contenido descargable de eventos)  
------------------------ 
The Lighting Technicians can access to:
The previous rewards.
5% discount in Diegatus Studios' commissions.
Are you curious? You'll can watch the behind the scenes of  the Diegatus Studios : How it was made; curiosities about script, drawing or animation processes; looks and tips about the tools I use; ...  
Come with us to the pre-screening! You'll can watch all the covers and season illustrations, animated shorts and comic chapters even 48h before its premiere. (Downloadable content from events is not included).
Supervisor de Cámara | Camera Supervisor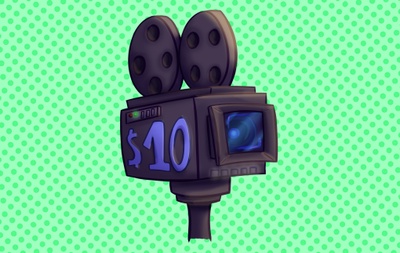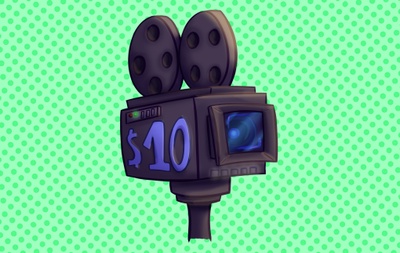 Los Supervisores de Cámara pueden acceder a:
Las recompensas anteriores. 
Descuentos del 10% en encargos a los Diegatus Studios.
Invitación a participar en las pruebas en fase beta de nuevas páginas web, videojuegos y eventos de los Diegatus Studios.
------------------------ 
The Camera Supervisors can access to:
The previous rewards.
10% discount in Diegatus Studios' commissions.
You'll be invited to participate in beta tests of new web pages, videogames and events of the Diegatus Studios.  
About Diegatus Studios
Hey! Thanks for coming to the Diegatus Studios! Here I create 2D and 3D animations, comics, illustrations and graphic design. Would you help me to go further with my creations?
The Diegatus Studios is the place where all my projects live and are created, from animations to comics, even art and graphic design too.
Right now I use my time to study and to learn and explore new techniques or to keep working on my projects. With your help, I'll hire people who will help me with the projects productions, pay intellectual property registry taxes, marketing and distribution, and also supply my daily necessities to not die working at 3 AM.
I produce a lot of things! But every project takes a lot of time to be completed, so that's why I beg you to be patient until you can watch/read/see a full episode/chapter/illustration completed. Check out the current ones in production right now:
INTRODUZCA TÍTULO DE SERIE FANTÁSTICA Y ÉPICA (ITSFE)
: An animated series about the crazy adventures of four characters (Diegatus, Javi, Supra and Alvaruola), based on my friends and myself. The first episode is on production!
APOCALIPSIS FREDERICK (AF)
: A comic about Frederick, a 19 years old wolf who tries to continue living through the remainings of a zombie apocalypse. In his journey he'll meet new friends and new enemies that will probe him. Will he conquer his goals or will he give up too soon? I'll send this story to publishers so it can be published everywhere
PEQUEÑAS Y ESCURRIDIZAS (PyE)
: A webcomic that tells the story of Luna and María, who protect a weird forest where everything is possible. A new tale in chapters called
Al Otro Lado del Bosque
(On the Other Side of the Forest), was announced to be published around this year!
- All Patrons will be mentioned at the end of the month through the Diegatus Studios social networks, included the web page 
diegatus.es
 . Your name will be published so everyone can see how generous you are!
¡Ey! ¡Gracias por venir a los Diegatus Studios! Aquí creo animaciones 2D y 3D, comics, ilustraciones y diseño gráfico. ¿Me ayudas a llevar más lejos mis creaciones?
Los Diegatus Studios son el lugar donde residen y se crean todos mis proyectos, desde animaciones hasta cómics, pasando por arte y también diseño gráfico.
Ahora mismo dedico mi tiempo a estudiar lo que me apasiona y a aprender y explorar nuevas técnicas o sacar adelante mis proyectos. Echándome una mano, podré contar con ayuda de otras personas para mejorar las producciones, pagar tasas de registro de propiedad intelectual, publicidad y distribución, y además suplir mis necesidades diarias con las que no desfallecer trabajando a las 3 de la mañana.
¡Produzco de todo! Aunque cada proyecto lleva su tiempo para terminarlo al completo, por eso te pido paciencia para que puedas ver un episodio/capítulo/ilustración terminado. Echa un vistazo a lo que hay activo ahora mismo:
INTRODUZCA TÍTULO DE SERIE FANTÁSTICA Y ÉPICA (ITSFE)
: Una serie animada sobre las alocadas aventuras de cuatro personajes (Diegatus, Javi, Supra y Alvaruola), basados en mis amigos y yo mismo. ¡El primer episodio está en producción! 
APOCALIPSIS FREDERICK (AF)
: Un cómic sobre Frederick, un lobo de 19 años que trata de salir adelante en los restos de un apocalipsis zombi. En su viaje conocerá nuevos amigos y nuevos enemigos que le pondrán a prueba. ¿Conseguirá sus objetivos o se rendirá antes de tiempo? Pretendo lanzar este cómic a editoriales para que sea publicado a gran escala
PEQUEÑAS Y ESCURRIDIZAS (PyE)
: Un webcómic sobre dos niñas, Luna y María, que protegen un extraño bosque donde todo es posible. ¡Un nuevo relato en varias partes, llamado
Al Otro Lado del Bosque
, ha sido anunciado para ser publicado a lo largo de este año!
- Todos los Patrons tendrán reconocimiento al final de mes a través de las redes sociales de los Diegatus Studios, incluida la página web
diegatus.es
. ¡Tu nombre se publicará para que todos vean tu generosidad!
By becoming a patron, you'll instantly unlock access to 4 exclusive posts
By becoming a patron, you'll instantly unlock access to 4 exclusive posts
Recent posts by Diegatus Studios
How it works
Get started in 2 minutes