Diomira Rusalka
is creating Music, Art, & Cosplay
Select a membership level
Hello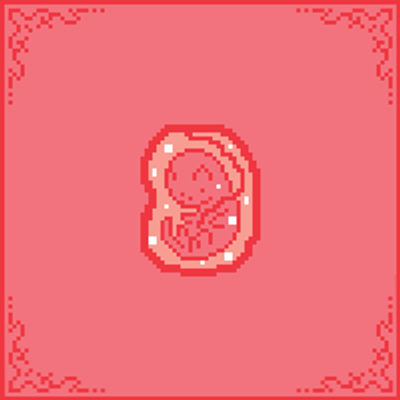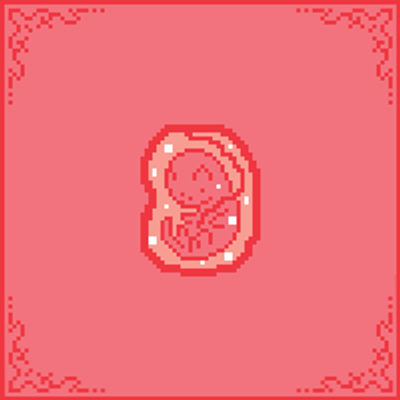 Hi! Wow, not only did you find my page in the big world wide web, but you read through my spiel and decided to support my chaotic lifestyle. That's amazing, and you're amazing. The "Hello (it's me)" tier grants you access to Marzipan's Blog where you will be updated with cat pics and the latest haps on what I'm up to from the POV of my furry familiar.
Keep In Touch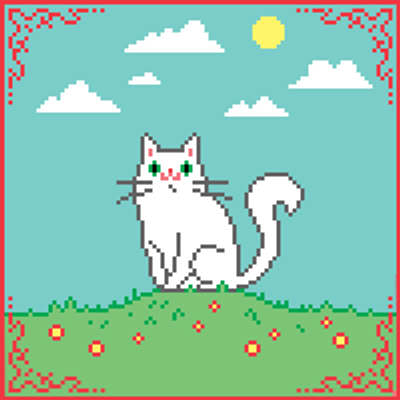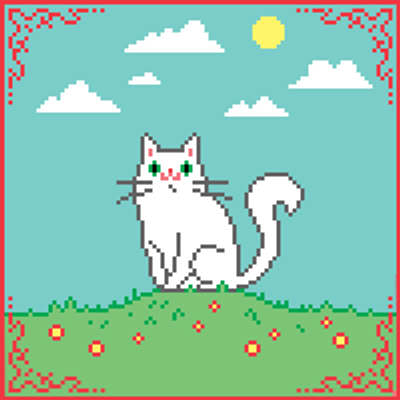 Well alright alright alright now, with the "Keep in touch" tier, you'll get all the glory of Marzipan's Blog, AND exclusive pics of my sketch diary which includes everything from character designs, cosplay costume layouts, and fun little random brain babies in their fetal stage. Oh, also? You get an all-access pass to my Discord channel, where you can help build a community based on a mutual love of art, cosplaying, music, and gaming.
Includes Discord benefits
You Seem Cool
Holy moly, we're in them double digits now. Ten smackers a month? That's freaking cool, you seem cool. In fact, you're probably, definitely, like, really cool. Since you're so cool, I'm gonna let you in on everything listed in the previous tiers, plus a DIGITAL 5x7 postcard, illustrated by moi. Every month will be a different design that you can print out, hang up on your wall, send to your mom - whatever! 
Includes Discord benefits
About Diomira Rusalka
Hey there! My name is Diomira, but you can call me Dio (yes, as in Ronnie James). I'm a musician, artist, cosplayer and cat-lover from Philadelphia, PA. I've always been drawn to many different facets of the creative world, and since I can't pick just one, I've decided I'm gonna do 'em all.
Because of the broad expanse of mediums I work with, I'm always doing something new and exciting, and I want to share it all with you! Whether you're in it for the music, the art, the cosplay, or all three, I've always got my hands in many a sinister soup, and I want to give you special access to all my plans, sketches, preliminary work, and up-to-date info on all my upcoming projects... all the stuff that no one else gets to see or experience.

So lemme tell ya 'bout it!
Art.
So, let's start with my artsy fartsy endeavors. Back in ye olden days I was an Illustration student at Moore College of Art & Design. I lasted exactly one and a half years before, despite my prestigious fancy pants scholarship, I ran outta money and had to drop out (womp womp). But that didn't stop me from working hard on worsening my carpel tunnel. Yes ma'am, I've been slaving away as a freelance illustrator, creating little stories, drawings, and comics for bidness as well as pleasure. My latest undertaking has been working real, real hard on expanding the inventory of my 
Etsy shop
, where I feature all sorts of chachke from handmade tote bags, to tarot decks, to prints, to illustrated votive candles. My long term goal as an artist is to produce an illustrated fantasy novel based on a story I've been whittling away at over the years. What will I be doing until then? Well, for starters, I am currently working towards finishing my degree in Fine Arts through Montgomery County Community College's Associate Degree Program. In addition to all that, I am committed to continuing my freelance career in creating a wide variety of artwork that encompasses a spectrum of visual mediums including comics, handmade goods, digital art, and paintings.

Cosplay.
Closely related to my dealings as an artist are my aspirations as a cosplayer. I've been cosplaying since I was about 14, and my first cosplay was Aeris Gainsborough - a character that I've since revitalized and revisited both in her standard vestments as well as my roller derby version, Aeris PAINSborough (get it? GET IT?) Anyway, as far as cosplaying goes, I've been very lucky. On the weekends I perform as a children's entertainer, impersonating beloved heroines and classic fairy tale princesses such as Snow White, Cinderella, and many more for birthday parties and family events. Aside from that, I'm fascinated by the prospect of being able to bring to life many more of my favorite characters from movies, comics, video games, and anime series...es. All of my costumes are handmade, and in many cases I design my own patterns and props as well. One of the most enjoyable things about cosplaying is the fact that with each new costume comes an exciting new challenge, and I'm thrilled to be able to show my Patrons the behind-the-scenes scoop on the making of some of my most iconic costumes.
Music.
Last but not least: my music. My tunes. My jams. When I was a wee child I released my first album, an awkward but not altogether unpleasant debut as a "musician". Since then I've gone on to record a second album, and am currently working on producing a third. The genre of these albums can best be described as post-anti-folk, or something. Idk man, it's hard. Talking about art is hard. If you're into acoustic singer/songwriter type stuff, then I might just be your jam. (Link to my music is located beneath this lovely picture of me looking wistfully at my shoes, because I am a Very Serious Musician Who Does Not Smile For Pictures.) So, what are my musical ambitions? Well, for starters, I am in the process of releasing my third album, as I mentioned. Once I have physical and digital copies ready for distribution, I will be ready to focus on something I've been itching to do for a long time now; another tour! Shi-shaw! I haven't been on the road since 2012 when I went on my first national tour from Boston, Massachusetts all the way to Los Angeles, California. I'm thinkin' it's high time I headed out again, don't you?
For me, making art of all kinds is something of a way of life. Creating is how I communicate with the universe, as I'm sure it is with all artists. Sharing those things with others is an exponentiation of the thrill of bringing an artistic project into being, and that is what I hope to accomplish here - sharing my process with you, my sweet, sweet, beautiful Patrons. What do I hope will come from that? For starters, I'm focused on creating a community of fellow artists and art lovers. Additionally, I hope to empower others through my art, and through sharing my artistic process. Most if not all of my artwork, musical doings, and cosplay adventures have a central theme, and that theme has and will always be empowering women and girls. Whether that empowerment comes by 
celebrating female astronauts
, portraying female superheros such as Wonder Woman for children's events, or writing lyrical pieces of music from a female perspective, it has always been a natural goal of mine to represent a force of feminine power.
Phew, okay. Enough about me. Talking so extensively about myself is weird, and I'd 100% rather hide away in a hole and draw all day than talk about - or worse yet, "market" myself (*insert distant, audible groaning*). But alas.
So now let's talk about you. Yeah, you! You must be here for a reason, and if you've made it all the way down to the bottom of the page here, then you must be one grade-A supercool human. So cool, in fact, that maybe you're considering supporting me and all that I do. Awesome! That's amazing, because I can't accomplish any of these lofty goals without you! Here's what you'll be doing if you do end up choosing to support me.
1. First off, and most importantly, you'll be validating my work.
Nothing is more invaluable to an artist than validation. You'll be saying "hey, what you're doing is important, and as a supporter, I'm proving that!" That's seriously crucial, and you deserve all the high fives for that and that alone!
2. You'll be fueling my projects.
That's right, not only will you LITERALLY be fueling my creative work monetarily, but morally as well. Nothing motivates me more than knowing I'm obligated to fulfill the expectations of a supporter. Having a Patreon means I'm not just doing all of this for me anymore - I'm doing this for a community of people who expect me to follow through, and that's just the type of energy I need to keep me going.
3. You'll be helping me to empower others.
Like I mentioned, empowerment is important to me, and when I say "female empowerment", that includes my gender-fluid, non-binary, and transgender friends as well. But that doesn't mean there's nothing in it for the boys, too. Men need to see women being empowered just as much as women do, and I hope to communicate that through all of my artistic endeavors.
4. You'll be helping an artist make a living.
 It's hard work being an artist! Some folks don't understand the amount of time, effort, and skill that it takes to create a piece of art - regardless of what shape or form that art comes in. At the very bottom of it, you'll be contributing to the art world by helping an artist to not only create, but sustain a living by doing so. The term "starving artist" is tossed around so lightly that we sometimes forget that artists have a right to, uh, not be starving. No more living off those Exposure Bucks for me, I'll be able to use Real American Dollars to buy things like fabric, art supplies, Icy Hot cream for my carpel tunnel, and maybe even a coffee for those late nights spent drafting songs and designing costumes. How luxurious!
5. You'll be supporting other artists by proxy.
It takes a lot to make a project come to life, and I've personally worked with outstanding photographers, videographers, musicians, recording artists, and performers, and they've all been real good sports about helping me with all my projects so far.
For free
. But by supporting this here lil ol' Patreon, you're helping to change all that. Part of my goal here is to generate enough income that I can support my fellow artists who are supporting me, by offering them the financial compensation they deserve for their work.
In conclusion, every single one of my Patrons plays a pivotal role in my journey as an artist. It's true what they say; every dollar counts, and I value my $1 supporters just as much as my big ticket friends. I've come to a point in my career as an artist and musician where I really can't do this without you! As a content provider, my fans and supporters are the only foundation upon which I can grow, and my goal is to be able to focus on my art full-time so that I can participate in the art world as much as possible - lending my voice to the thousands of other creators out there and being apart of something that is greater than myself.
Thank you so much for taking the time to read all of this! And if you made it aaaaaaall the way down here, then you're officially my hero, and I can't wait to show you all the fun things I'm working on!
Peace, Love, & Kittens,
Dio
Become a patron to
Unlock 56 exclusive posts
Connect via private message
Recent posts by Diomira Rusalka
How it works
Get started in 2 minutes