DionArnold.Comic
is creating Comedy .............. Standup / Sketch / Film / Television
Select a membership level
Value Picks
Value Picks! 
The menu you can't afford to pass up.
What's on it:
• New Standup Clips EVERY WEEK
• 4-12 clips a month, for just a buck
Add Pickles
$0.89 for pickles?!??  That's a lot of pickles...
Pickle lovers get:
• Everything from the Value Picks Tier 
+
• Longer Standup Clips!
• Featured Jokes!
• Crowd Work Clips!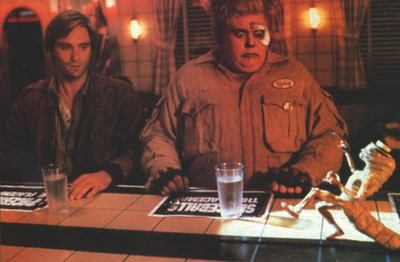 Two Can Dine
Two Can Dine for 2.99!
Stand-up and Sketch, together at last.. And for such an affordable price.
What's on it: 
• Everything from the Value Picks and Add Pickles Tiers 
+
• 1 monthly Full Length, Uncut Standup Set! 
• New Monthly Sketch Videos!
About DionArnold.Comic
Thanks for checking out my Patreon page!

Here you can:


Sign-up
 to see all of my Live Standup  / Fringe Shows / Web Series / Sketch Comedy / for as little as a $1/month!

The more you pledge, the more you see! 


The Essentials! 
With this page, for as little as $1/month you get to watch:
• Live Standup clips from around the world!
• From places you wouldn't be able to come out for the live show!
• From country's you don't live in!
• From sets at 1:11am you wouldn't possibly want to stay up past your bedtime for!
• From road gigs in towns you didn't know existed, and trust me, don't need to visit!
Higher Tiers
 • Hold longer sets!
• Bonus jokes not seen on lower Tiers!
• Sketches!
• Full, uncut shows!
• Web Series! (Coming soon)
• Fringe Shows!
• Instagram Live! (Live reality show) (coming soon)
• Outtakes
• Interviews
It's all up to you to unlock your level! 
Your contribution does three things: 
1. Support my future work.
The more you support, the more I can create! And at a higher quality.
Every dollar goes towards new projects, increasing production quality, and quitting my day job to bring you all the content!
2. Direct access to my work.
All the content!
It's all yours. And you made it happen.
3. It values my work.
Thank you. Thank you for valuing my work. It wouldn't happen if you didn't. And it won't happen without your support. Please:

Dion Arnold
"I've been a Standup Comedian for 7 years.
Sometimes I get paid for comedy. And that is a blessing. To have people supporting my work, with the tangible means to afford me the ability to make more.
Here I want to build a body of work for the people that consume it. For you."
Why Patreon?
Because I value my work.
And I love when people come out to live shows!
But I recognize we're not all in the same city all the time. 
There are shows you just can't make it out to.
And I get that.
But you want to see the show! And I want you to see it.
This is how WE make that happen.

Sign-up 
here
! and help me bring more comedy to more people, in more cities, in more countries, and to you on your laptop and mobile every single day! 
PILOT ALERT.... Please help me reach this goal! Doing so is the means to filming a Pilot for a show I know you're going to love. More teasers to come soon..
2 of 2
Recent posts by DionArnold.Comic