Dizney Coast to Coast
is creating a Disney fan podcast
Select a membership level
Coast to Coast-er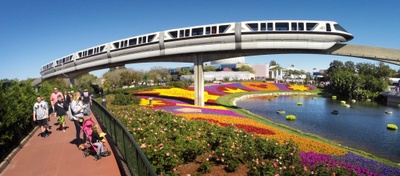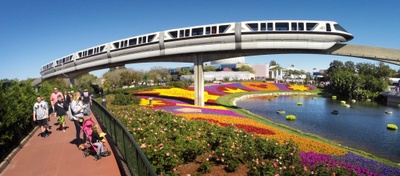 For the small fee of spare change you could probably find in your couch cushions or under the seats in your car you'll get...
* My undying love and officially become part of the DCTC Patreon community.
* Access to the DCTC Patreon feed where you'll get to join in on conversations about the latest Disney news and more.
* Hear your comments (with credit) on a future episode of DCTC. Leave a comment on the previously mentioned news stories in the Patreon feed and you may just hear them read on the show.
* Get a "thank you" shout-out on an episode of DCTC.
* See your name on a page made exclusively to thank DCTC patrons on the official Dizney Coast to Coast website.
My Magic+++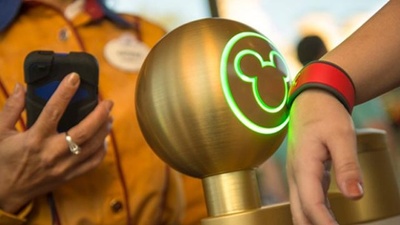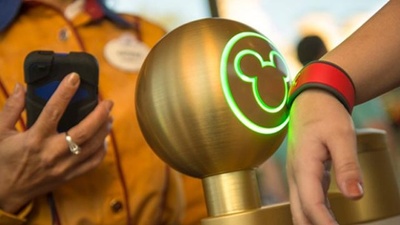 Sacrifice one cup of coffee each month for the extra Magic the podcast brings to your life and receive the following. In addition to tier 1 rewards, you'll receive...
* The opportunity to join a live stream Q&A where you can have your questions answered and be part of Disney fan conversations. The live stream will take place on Facebook Live every other month. See below for details.
* Early release access to the Wednesday episodes of Dizney Coast to Coast. Be among the first to hear the latest episode of DCTC.
-----------------------
IMPORTANT:
The live stream will happen on Facebook Live, so once you become a patron be sure to request to be part of the Facebook Group "Q&A Live Streams - DCTC Patreon Supporters." 
https://www.facebook.com/groups/1839867909644669/?source=create_flow
Pennies from Disneyland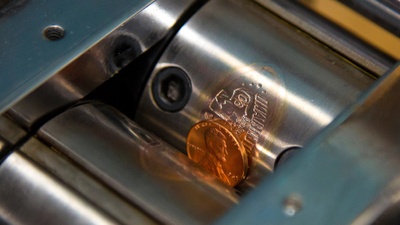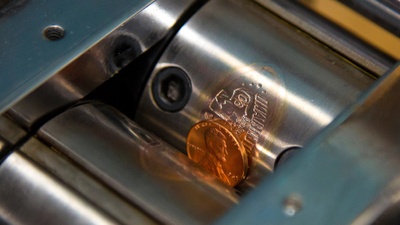 Bring your lunch to work one day each month and use those savings to thank the podcast for the extra Magic it brings to your life, then receive the following. In addition to tiers 1 & 2 rewards, you'll receive...
* A Disney Parks souvenir sent directly to your home. Request a pressed penny from The Disneyland Resort to be mailed to you. Just message me thru Patreon to request a pressed penny from your favorite land or attraction.  
https://disneyland.disney.go.com/shops/pressed-coin-machines/ 
* A signed postcard thanking you for being a major supporter of Dizney Coast to Coast.
About Dizney Coast to Coast
Thank you
so much for taking the time to check out the Dizney Coast to Coast Patreon page to consider becoming a patron. It makes me so happy that DCTC has affected you in some way that you're considering becoming a supporter of the show. Now in its seventh season, the show continues to grow due to the passionate group of folks like yourself. I thank you from the bottom of my heart and I hope you find some rewards that will plus the DCTC experience for you. Even by supporting with $1 per month, you become part of the DCTC Patreon community and get some rewards I think you'll enjoy. So go ahead and spend some time on this page and check out how you can help ensure the future of Dizney Coast to Coast while also being rewarded. 
Podcast episodes will still be released for free
and you don't need to spend money to hear them. I truly appreciate the fact that so many of you enjoy listening whether or not you're a Patreon supporter. But if you're able to become a patron, 
join this community
to help make future episodes possible. Thank you for helping me make this show that I love. For years now I have consistently released new episodes for your listening pleasure. I promise to keep working hard to bring a bit of Magic into your life. Thank you for helping me keep the Magic alive. 
Not sure what Patreon is or how it works?
Check out this link for a simple explanation:
https://youtu.be/rwvUjAv6pxg


Does Patreon only accept US dollars? NO. Patreon is a US based website so everything is described in US dollars, but you can pay with any currency and it will be automatically converted.

I don't have much money. Does becoming a patron really help? YES. Every bit helps and is always appreciated (plus you get cool rewards). Of course, only sign up for a level that you can easily afford. Ask yourself this. What's more important? A cup of caffeine that your doctor told you to get rid of anyway, or more Magic in your life?  ;)

Why do you request a shipping address? Although all reward levels don't include shipped goods, I may just send you some unexpected Magic your way some day. So please be sure to include your mailing address when 
becoming a patron.

Need
more information
about How Patreon Works or need help with your Patreon account? You can view a bunch of resources on Patreon's support page and contact their support team directly:
http://support.patreon.com.
If you have an idea
for a reward you would like to be considered, you can always send your ideas (or any messages) directly to me that only I answer once you 
become a patron.
Sincerely,
Jeff DePaoli
Producer & Host
Dizney Coast to Coast - The ultimate, unofficial Disney fan podcast.
By becoming a patron, you'll instantly unlock access to 191 exclusive posts
By becoming a patron, you'll instantly unlock access to 191 exclusive posts
Recent posts by Dizney Coast to Coast
How it works
Get started in 2 minutes