Doris Onwunumah
is creating A forum to learn about Meditation and Crystals
Select a membership level
Meditation
This is a classroom discussion on meditation techniques.  I love meditating and I want to share my experience with others. I also want to help those who want to meditate and are finding it tricky.  As I mentioned earlier,  it has helped me tremendously in my personal life and especially with my daughter, whose was diagnosed with ADHD. And really all I want to do is share and help others because it works, it really works!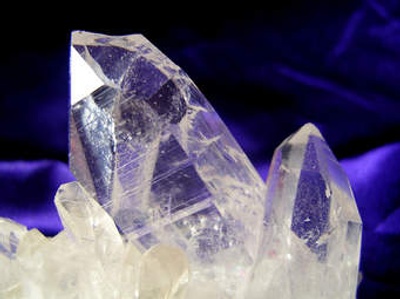 Crystal Apothecary
This is an information sharing forum. I discovered added benefits of crystals beyond the traditional Reiki Healing. This has me excited and so I thought it a good idea to share this discovery with others. You don't have to be into crystals or energy healing or spiritual for that matter. 
As mentioned in my other forum, my daughter is diagnosed with ADHD and has been prescribed medication.  Well I can say that I no longer give her the medication. I manage her 'ADHD' myself with Crystals!. Yes Crystal!. Can you believe it! Who would have thought it?.  It is early days and the results are phenomenon. I also collaborate with her school to ensure that she is 'normal'.  
My daughter was still in nappies (Huggies Pyjama Pant size 4-7) when I started this journey, and now she is toilet trained.
She use to lash out aggressively before and now, even though she is not a perfect little angel, I KNOW why she is upset.
So this forum is for others to share similar experiences. I also invite you to ask questions about what I use but please note that I will not give out medical advice. I am not a doctor of any kind.  I am just a mother looking to do anything for her kid.
Note also that I cannot tell you what to use for your child as every child is different, however I am willing to help you explore what you could try.  Who knows, it might actually work for you.
Final note, I am not charging for this service but you will have to source your own crystals.
About Doris Onwunumah
Welcome to my site. I created this site to talk about Meditation and Crystals.
What they do for us, how much more benefit they can be to us.

Please share what experience  have any of you have  of Crystals other than the traditional  healing methods?.  For example, I used it for my daughter who was on medication for ADHD, I am pleased to say that I  have discontinued  her medicines (Thank God!).

I am also interested in what else these beautiful stones have cured.

I first came across the wonders of these stones during my meditations session. Yes I used the big bad word ' Meditation '. But Seriously,  I  meditated and right there were answers to my questions. Can I  just say here that I was at my wits' end with my child. I didn't  know who to turn to. None of the medical professionals  gave me a satisfactory  answer. 
l started to meditate purely  to de-stress from your usual every day struggles. This made me feel great. I loved it. I couldn't enough of it. Then somehow, I  started to get images in my mind's  eye.  I explored  this further and before I  knew it, I  became spiritual.

There is a couple of things I 'd like from this site:
1) A discussion  on Meditation  techniques: what worked for you. Where are you on your journey and what if anything can I do to help. I  am passionate  about helping others discover what I  have for themselves.
2) A discussion  about Crystals. As mentioned above, what else have you used it for, other than the traditional  healing techniques.  By this I mean Reiki  healing.
I believe  that Crystals  can do more for the health  industry  and it would be fantastic  to hear your stories.  Maybe we can put something  together to share with the world.
I would like to have to at least 1000 subscribers.
1 of 1