Dr. B Music Theory
music theory tutorial videos
Select a membership level
Access to patron-only feed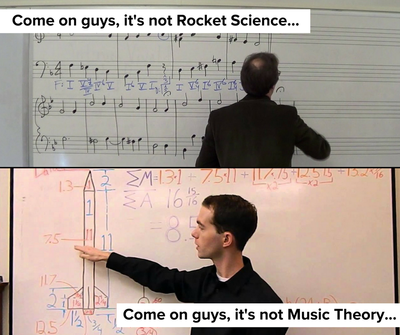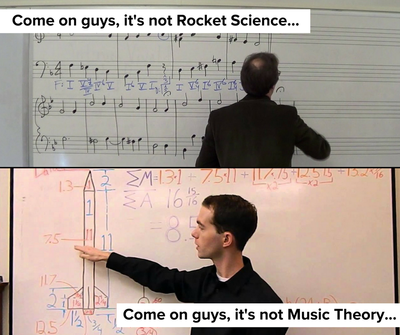 This will include photos and other awesome stuff collected along the journey. 
Live Q&A and Access to new videos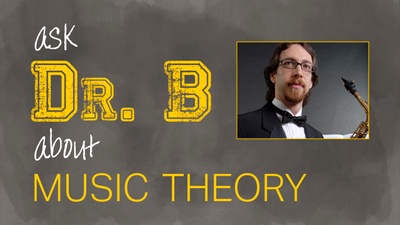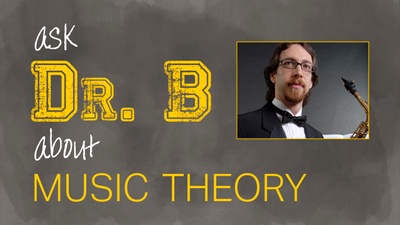 Advance notice for Dr. B Music Theory Live Q&A with day and time, along with the invitation to submit a question in advance. 
NOTE: There are currently  5 videos available only on PATREON; new videos are being uploaded infrequently at this time.
You will be able to access new Patreon-exclusive videos at this tier; these tutorials will only be available on Patreon for the foreseeable future. 
Also, you'll get new "Ask Dr. B" videos two weeks before they are made available to the public.
Ask Dr. B (written response)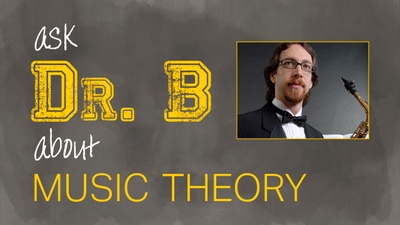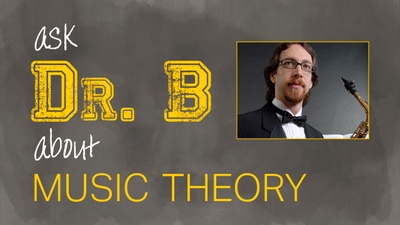 Guaranteed written response to any comment or question posted on Patreon (limit one per month). 
WARNING: If you ask a big question, like "please provide a Roman numeral analysis of all of Beethoven's symphonies," your response might be a bit snarky!
About Dr. B Music Theory
DR. B, aka Dr. Christopher Brellochs (educator, saxophonist, conductor) has taught collegiate music theory for 23 years! He is currently chair of the music program at The State University of New York (SUNY) Dutchess Community College in Poughkeepsie, New York, USA. He received his doctorate in music from Rutgers University, masters from New York University, and bachelors from Ithaca College.
FREE CONTENT ON YOUTUBE:
https://www.youtube.com/user/cbrellochs/
This PATREON page currently has numerous exercise and tips, along with 6 videos that you can't get on YouTube (though some excerpts from the beginning of these videos are available).
PATREON only videos
1) Dr. B Music Theory Lesson 48 (Enharmonic Spellings & Modulation, Part 1)
2) Dr. B Music Theory Lesson 48 (Enharmonic Spellings & Modulation, Part 2)
3) Ask Dr. B About Music Theory, Episode 19 (Philosophical Questions About Music Theory)
4) Dr. B Music History: Franz Liszt (1811-1886)
PATREON only full-length versions
1) Dr. B Music Theory Lesson 49 (Beyond the Basics: Dominant chords with the substituted 6th)
2) Ask Dr. B About Music Theory, Episode 20 (Fux & Mozart)
Due to numerous teaching and performance opportunities for Dr. B, new videos are not being consistently or frequently uploaded.
However, when there is a new YouTube Live Q&A video the day and time is announced in advance only for Dr. B Music Theory PATREON supporters ($5 tier), along with the invitation to submit questions in advance. People only following Dr. B on YouTube who have turned on notifications ("rung the bell"), will get a message when the Q&A goes "live" and can ask question in the chat which are answered after PATREON questions.
As a saxophonist Dr. B has performed everywhere from New York City, to Paris and Strasbourg (France), to Zagreb (Croatia), to Cologne (Germany). His recordings include
Quiet City
(2011) which features the world premiere recording of Aaron Copland's restored incidental music for an Irwin Shaw play in its original instrumentation. Dr. B worked from the unpublished manuscript to bring this adaptation to life, which is now published by Boosey & Hawkes. He received national radio play for this recording, including an interview on
NPR: Weekend Edition
and
Performance Today
.
During the 2018-2019 academic year Dr. B was working on his sabbatical project, "Music of the Gilded Age in the Hudson Valley," which included research and the creation of partnerships with historic estates to perform site-specific programs in 19th century music rooms; a documentary series was created to share the stories and beauty of this time and place. Although back teaching again, he continues to work on this project which you can learn more about below:
FACEBOOK:
https://www.facebook.com/groups/MusicoftheGildedAg...
INSTAGRAM:
https://www.instagram.com/musicofthegildedage/
YOUTUBE:
https://www.youtube.com/channel/UCxsapxdjSCNrsyQlA...
DONATE:
https://1406.thankyou4caring.org/music
Join the email list by following the link below to keep up with all things Dr. B. WEBSITE:
http://www.christopherbrellochs.com
$225.78 of $300
per month
When I reach $300 per month I will create 1 new video per month.
1 of 3
Become a patron to
Unlock 96 exclusive posts
Connect via private message
Recent posts by Dr. B Music Theory
How it works
Get started in 2 minutes