Dr. Christy Sim
is creating Ways to Imagine Healing and Wholeness for Survivors
Select a membership level
Unlock $5 Rewards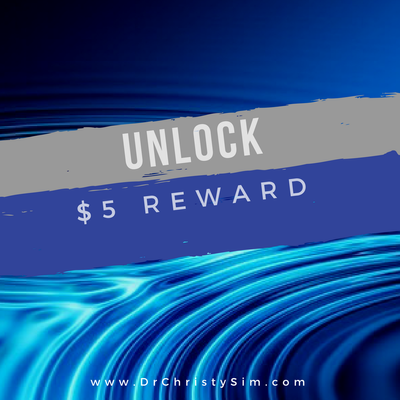 This is a way to show your support and get access to a few extra fun things.
$10 Supporting Gift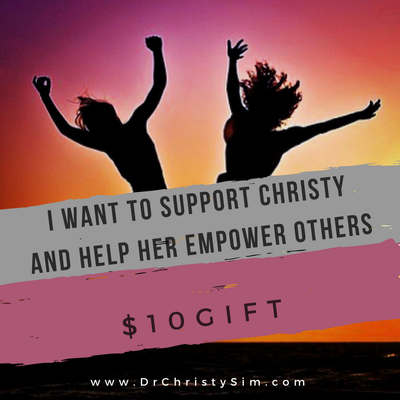 This level is for those who want to be a part of the work Dr. Sim is doing by supporting the vision to imagine healing and wholeness for trauma and after violence.  If you want to empower Dr. Sim to continue the work of helping others, this is the level for you. With this gift, you become a part of the vital community support system that enables this work to continue. 
Unlock $15 Rewards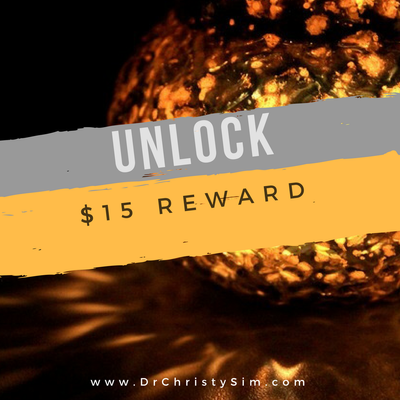 This amount unlocks access to some of the resources I've developed and not many have seen yet.  Most of the things in this section are supplements to what I've already released. PLUS you get access to everything in a smaller donation amount.
About
Thank you to everyone who's joined this movement to promote healing after trauma and violence.
Thank you also to all of those partnering with me to empower faith leaders with the tools and understanding they need when someone comes to them with the disclosure of being violated.
How we respond to disclosures and how we behave toward victims of violence is incredibly important. What we do can cause a difference of the survivor needing to heal from only primary trauma or also having to heal from secondary, church trauma.
I truly believe healing is possible, from primary and secondary trauma. I use Thema Bryant-Davis' definition of healing. Unlike the flu or a cold, where healing happens when the sneezing and symptoms discontinue, healing after trauma is about reclaiming power and thriving in spite of what happened. The bodily symptoms may not go away entirely, but we find tools to claim back control of our agency and thrive, living fully in the moment.
I am one who experienced trauma and learned to thrive. I've been in those agonizing moments: Held against my will, physically, and mentally traumatized. My body holds memories of trauma and know how they haunt and debilitate people.
After my experience I earned the credentials to creatively imagine and help others heal after trauma and violence. I also worked hard to study each aspect of pastoral care and counseling in order to provide expert advice and guidance to pastors walking alongside their hurting parishioners.
I have an earned doctorate in healing after violence with an additional 500+ hours of specialized training in trauma informed care, survivor centered services, domestic violence, sexual assault, and beyond. I've been involved in criminal court as an Expert Witness for the District Attorney's Office, I have state coalition experience assessing service providers for accreditation, and I have served as an Executive Director of a nonprofit. I have also been a senior pastor, a children's pastor, and camp speaker.
I am now a "Survivor Expert" and I invite you to join me on this journey towards healing and thriving after violence and trauma. I am also a pastoral advisor and counselor, walking alongside faith leaders when someone comes to them with the disclosure of violence and assault, and invite you to participate in this journey with me.
By being present here today and accessing the free tools, you are already making a difference.
If you want to find ways to:
* Expand your reach
* Explore original ideas, and
* Creatively help yourself and others on the healing journey
I encourage you to sign up for the higher donation amounts.
If you want to:
* Invest in your own advancement as a ministry leader
* Access my expert counsel, and 
* Find a space to talk through anxiety and feelings that surround survivor care as a faith leader,
I encourage you to sign up for the $30 amount.
Know that with each increase in donation, access to the resources and designs I've created also increases. Over the years, I've created hundreds of resources and I continue to design and imagine more resources every day. 
By signing up to be a part of this Patreon, you get access to those resources and me.
I will provide some for free, so anyone can join and get something, and the ones that take greater amounts of research and work will be available through the rewards. For example, one of the resources I list in the $100 category took me a year to compose after 3 classes and pouring through about 7 books.  The greater amount of work it takes me, the greater reward available.
I hope you enjoy what I have to offer and it makes a difference for you and the people you love.
Be sure to check out the resources I post on the
Dr. Christy Sim Consulting and Training Facebook
and the articles and links I provide on my
Dr. Christy Sim Website
.
Also, allow me to address some common questions:
1. If you are looking for a one-time donation button, check out this information link for advice and assistance: 
One-time Gift Questions
2. If at any time you want to discontinue being a rewards member, have issues pledging, or need assistance, this link should help:
Patron Help
. 
Thank you for joining me on this journey! Together we are making the faith space better for survivors.
By becoming a patron, you'll instantly unlock access to 39 exclusive posts
By becoming a patron, you'll instantly unlock access to 39 exclusive posts
Recent posts by Dr. Christy Sim
How it works
Get started in 2 minutes