Draft Rugby
is creating a Fantasy Rugby Platform & Fantasy Rugby Content
Select a membership level
Buy us a coffee
Our bronze level patronage means you officially become a patron and support our ability to keep making content
Buy us a bottle of wine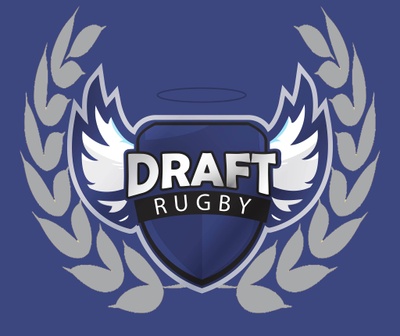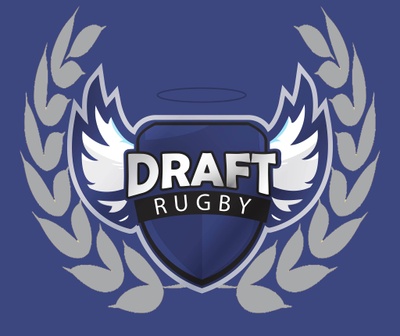 Our silver level patronage brings you into our inner sanctum. 
- Join us on our private facebook page to discuss everything you ever wanted to know about fantasy Super Rugby. Which players to start? How bad is an injury? Who's our next big player tip? Plus anything else you can think of!
- Just like our bronze level patronage, become a patron and support our ability to keep making content.
Buy us a case of beer
Our gold level patronage brings you everything we know! 
- A full excel data sheet with every fantasy stat from the previous years super rugby competition. This is not available ANYWHERE else!
- Live Q+A with one of our podcasters each week 
- Suggest topics to discuss during dessert on the podcast
- Patron recognition on every podcast 
- Want to put shit on your competition? Take this chance for us to give a one time slag on a competing manager with all the dirty details you want live on the podcast.
- All the benefits of the Silver patronage
About Draft Rugby
Draft Rugby is run by three blokes from Sydney, Australia who are quite simply just rugby mad. We started our journey into fantasy Rugby back in 2012 when we first decided to run an offline Fantasy Super Rugby competition with eight mates having been inspired by the sensational tv show "The League". Year on year our program was tweaked becoming more intense, integrating facebook events, then excel spreadsheets, google docs, a blog, a podcast and currently the creation of a fully fledged online platform for others to enjoy.
Our dream is to work full time running a fantasy rugby platform that rivals the success of fantasy sports in the United States. This journey has a few major hurdles, the most significant being the cost of investment without an income stream. For some reason this is an absolutely sticking point for our wives and partners. Now entering the 2020 season, we have spent thousands of dollars and all of our free time persuing our dream, and at this stage we have not received anything to offset our costs. This is absolutely not meant to be us complaining,
we love what we have achieved with fantasy sports to date
, but it is a reality that at some stage soon this needs to change for the product to grow into our vision for what it can be.
Our goal for the next twelve months of development is simple:
Complete and launch the best run Fantasy Rugby Platform on the market at DraftRugby.com
Run the business at worst at only a small financial loss.
Continue to develop and reliably provide the best Fantasy Super Rugby content on the market for all our fans and managers.
To give you some understanding of some of the work that we put in, after two seasons of podcasts we have over 360 pages of notes written on our discussion points, each episode takes roughly 3-4 hours of prep time, and another 2 hours to record, edit and post. On top of this, we each post a blog article every week. The
Casualty Ward
 involves constant searches multiple times per day updating any live news that comes out, totalling roughly 10 hours per week, our search is then combined with the knowledge provided by both an experienced physiotherapist and podiatrist to give you the most accurate details available. The
Stock Market
and
Fantasy Round in Review
 each take a number of hours in research and production as we spend our time scrolling through data to identify trends in performances and searching google, social media and youtube for the "next big thing" to emerge so that we can keep all our fans informed. Lastly our team spends countless hours on the behind the scenes stuff that isn't fun but needs to be done. Whether we are moving cities to progress our understanding of coding for the platform, ticking off jobs from our admin checklists or discussing whats next for Draft Rugby, it tends to take up all our free time from the start of November and the end of Super Rugby, and a good chunk of it in the off season. 
If you've made it this far then we already want to say thank you. We love the thought that you might get the same enjoyement out of Draft Rugby that we do, and connecting with other Rugby Union fans is one of the best parts of being involved in this journey. If you enjoy what we are doing, and want to help make our dream of providing the worlds best fantasy platform a reality, then you can give whatever you see fit to help make that happen. We really appreciate the support of all our fans and patrons, and we can't wait to keep improving what we can give back to all of you.
Harry, Nelson & Cargie
The Draft Rugby Team
Recent posts by Draft Rugby
How it works
Get started in 2 minutes