Select a membership level
The Dragonet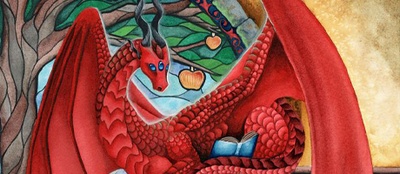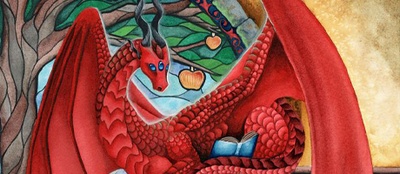 Think of this as a toss into the tip jar. You are an awesome patron of the arts! Its small gestures that keep me going and can lead to bigger things! You have my thanks!
The Dragonet:
A huge THANK YOU for your help!
The Dragonling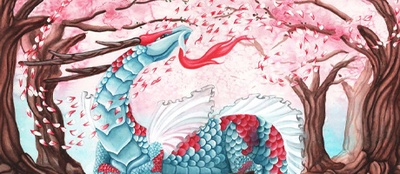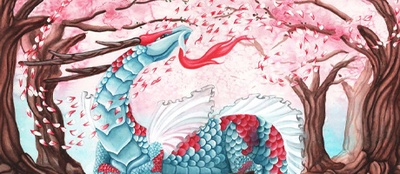 Here's where it gets good! You now have full access to my patreon feed where I'm sharing more in depths looks at new work and my general process than will ever be shown on my facebook, instagram or twitter! These decks are super secret, and now you get access to the process and finished cards!
The Dragonling: 
All Access Pass to the patreon feed
The Dragon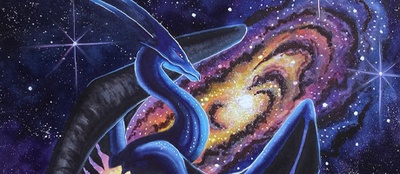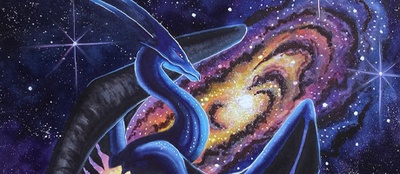 Thank you for your patronage! With this tier you'll have full access to my patreon posts, photos and information that I will not be sharing with facebook, instagram, or twitter, AND you'll see finished paintings before anyone else! Ill also be asking for suggestions for warm up and feedback for various issues. Lastly, I'll be sharing free downloadable content such as backgrounds and coloring pages.
The Dragon:
All Access Pass to the patreon feed
The ability to suggest themes and warm ups. 
 Access to downloadable free content such as backgrounds and coloring pages. 
About Carla Morrow
From the flutter of a heart, a Dragon is born.

   
They are one of the few truly universal icons and images of man kind. Every culture as far back as we can study have believed in Dragons. They had different meanings to different peoples, but always they are there. Some created the universe and our world, some created the lakes, rivers and oceans that surround us, and others the mountains and landscapes we call home. Yet still others sought to destroy, and became Gods of chaos or even death.
     Religion, philosophy, myth and even history all carry shadows of the Dragon. In our days the dragon still has a firm grip on our waking and sleeping minds. Through the written word, movies, games and advertisements Dragons still fly though our imaginations and sing in our hearts.
I'm Carla Morrow of DragonLady art, and I paint dragons. A LOT of dragons. Both majestic big dragons, and adorable cute, little dragons...all the time. It's my love, and there is nothing in this world I would rather do. Using pencil and watercolor I create the dragons that flit, flutter, and fly through my imagination. I have been drawing and painting fantasy as far as I can remember, and have specialized in dragons for the past 15 years. It's been quite a trip so far, as dragons are a surly bunch, but well worth it! 
Why were here:
 I enjoy sharing my journey and experiences through the various social medias like facebook, instagram and my email list for everyone to join me. I am currently working on a couple of larger projects that will take several months and I would like to show more of the background goings on and "finished" product that I am not ready to share with my general social medias. While I'm sharing WIP photos and semi finished photos on social media, here Ill be sharing clearer and more in depth paintings, along with research findings and my general thinking process along with any other material I work on.
The projects:
Language of Flowers Illustrated Dictionary:
 The newest project I have decided on is a fully illustrated Language of Flowers Dictionary. Published pre 1900s many of these manuscripts have entered the public domain and are available for use. Since I enjoyed the deck I wanted to create a matching art book. This is a way I can do that and have it as more than "just an art book." I'll be adding 16 more full painting illustrations and several ink drawings for fill ins. I will also be adding dragonfly dragons, snail dragons, and other types found in ones gardens. Picked up by Blue Angel Publishing, due Oct 2020, Not sure of publishing date

CURRENT STATUS:
Research - 95%
Drawings - 50/70ish
Paintings - 48/70
Ink - 5/20ish
Writing - 50%

Koi Dragon Hanafuda playing card deck and oracle.
A hanafuda deck is a Japanese playing card deck with 12 suites. Each suite is created from 1 painted cut into 4 cards for a total of 48 cards. Based on the months of the year, and symbolized with flowers, the most common games are matching style games with points awarded depending on the cards you possess. In addition to the playing card games I have come up with a system for using them as general oracle cards as well. Drawing and painting will begin mid to late 2019.

CURRENT STATUS:
Research - 25%
Drawings - 00/12
Paintings - 00/12
Writing - 0%
 
Personal Dragon Tarots: (New Age dragons and Baby Little Wings Dragons...yes.)
   Shoehorned into all these is my own personal tarot deck. Something I have been wanting to create for a long long time. It will be all dragons, and my own takes on cards. I have been reading tarot since I was 14, and have been a member of the 78 tarot project for the previous 5 years. Tarot has been something at the forefront of my mind for quite a while now. I have several cards in my head and plan on paintings cards as I think of them while I work on other projects. I most likely won't get to full on card making till late 2020 (unless Im approached by a publisher), but by that time hope to have a good number of cards completed, at least as drawings. 

CURRENT STATUS:
Research - 50%
Drawings - 00/78
Paintings - 00/78
Writing - 0% 


Stone Dragon Healing Deck:
  One of the next large project decks will be a stone dragon healing deck. I'm still thinking about the concepts and the overall look of the deck. I have started some research and I know this is a deck I really want to create. I hope to be done early-mid 2022.
CURRENT STATUS:
Research - 5%
Drawings - 00/46
Paintings - 00/46
Writing - 0%
FINISHED PROJECTS:

Butterfly Dragon Empowerment Deck: DONE and Published!


The Universal Dragon Guide Deck. Final Edits and waiting for publishing
Patreon is a place where I share every aspect of my work. Think of it like a more personal blog, with lots of bonus content. 
You can also keep up with my art on my website! DragonLadyArt.com
THANK YOU!
With this goal I can drop my day job down to weekends only, and focus on artwork Monday-Friday. This would be HUGE for me, and is a main drive in the coming months.
3 of 4
By becoming a patron, you'll instantly unlock access to 487 exclusive posts
By becoming a patron, you'll instantly unlock access to 487 exclusive posts
Recent posts by Carla Morrow
How it works
Get started in 2 minutes