Drawn from Valor
is creating animated adventures to inform and inspire
Select a membership level
Valiant Crew Member
This tier includes:
Social Media Posts from our external outlets and Little Acorns blog
Health alerts/current news
Welcome/thank you note just for you sent via message board
Lens access to view our most recent adventures
Scout Squad Member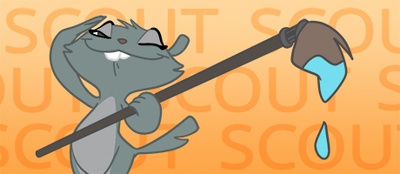 This tier includes:
Patron-only polls and suggested next topics (pick and choose which questions we'll respond to via video each month and vote on upcoming projects)
Downloadable content like wallpapers, phone backgrounds, Zoom backdrops, coloring pages, etc.
Coloring page interaction (color it and we'll post it the following month)
Behind the scenes look at unfinished pencil tests, voice actors, bits of script, sketches, background exploration, character sheets
...and everything from the previous tiers!
Ranger Guild Member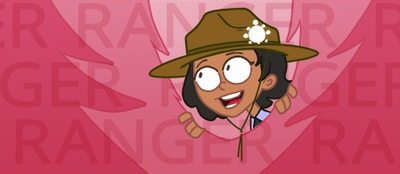 This tier includes:
Birthday character commission (single character granted after completing 3 months of patronage)
List of monthly recommended children's books/related articles
Process Videos of character creation, animating a clip, etc.
...and everything from the previous tiers!
About
Greetings, new hero, and welcome to our Drawn from Valor Patreon page! Come and sit at our table so we may tell you a tale…
Once upon a time, not so long ago, there was struggle and conflict in the world. Families were being pulled apart by invisible forces that plagued the people of the land. Hearing the cries of the townsfolk, artists and educators banded together to forge an alliance from all over the world to fight these wicked foes. This plucky crew of creatives and teachers decided the best way to fight against these tricky forces was not through harsh words and wielded swords, but instead through entertainment and understanding. These heroes helped unite the community using knowledge and storytelling. However, the wicked foes had grown in secret, and the challenge is now too great for just one such band of heroes. Help is needed. Are there other heroes out there that will help them? Perhaps you are valiant and gold-hearted enough to help fund their quest to help others?
We are Drawn from Valor, a non-profit animation studio that specializes in 2D animated shorts to help others learn about complex mental and physical health conditions. Help show your support, dear hero, and become a Patreon Patron so that we may continue our noble work and be a sustainable non-profit for generations to come. Because we are a registered 501(c)(3) public charity, contributions to us are tax-deductible* to the extent allowed by US law.
Becoming a Patron is easy! You can pledge any amount from the tiers offered and, depending on how much you pledge, you'll get various rewards per month. Payments will be processed the 1st of the month. As a Patron, you'll have access to things like behind-the-scenes artwork, exclusive tutorials, an inside look at future projects (you'll even have the opportunity to give us feedback!), and so much more. Your patronage will allow us to:
Grow awareness of our work and the issues we address, including helping those battling physical or mental health conditions
Attract new artists and animators to this important work
Help us keep our wifi connected
Test interest in new projects
Help others learn and understand hard-to-grasp medical concepts in a light-hearted and fun way, while overcoming barriers such as location, language, transportation, and finances.
If you are financially unable to support us through our tiers but are still curious about our cause, follow us to gain access to great content such as:

Social media posts
Health alerts/current news
Blog re-postings
We are planning to expand our repertoire, but here are some topics we currently cover:
Type 1 Diabetes
Trauma and PTSD
COVID-19
And more
Help us tell our stories and the stories of others so that we may all be stronger for it. We are Drawn from Valor and we are here to arm you with knowledge and understanding. Together we stand as heroes.
If you have any questions related to the
Patreon site
,
receiving notifications
, and
FAQ
, check out this link here!
If you'd like to sign up for our newsletter, jump on over to HERE to be added to our email list.

Here are some additional ways you can show support:
Instagram:
@DrawnfromValor
Website:
https://www.drawnfromvalor.org/
Facebook:
https://www.facebook.com/DrawnfromValor/
Twitter:
https://twitter.com/DrawnfromValor
*
https://www.patreon.com/taxes
If we reach this goal we'd like to offer podcasts to all tiers. Our next goal involves merchandise!
1 of 2
By becoming a patron, you'll instantly unlock access to 30 exclusive posts
By becoming a patron, you'll instantly unlock access to 30 exclusive posts
Recent posts by Drawn from Valor
How it works
Get started in 2 minutes