Dsurion
is creating Pixel art Tokens and Maps
Select a membership level
Kobold
As a Kobold you get:
- 4 Tokens per month with alternate versions (uploaded one each Sunday)
- You can vote on the theme for each month
- Early access to 2 extra comic strips on "Necro Girl & Kobold Friend"
- Access to the last 20 uploaded tokens
Kobold Soldier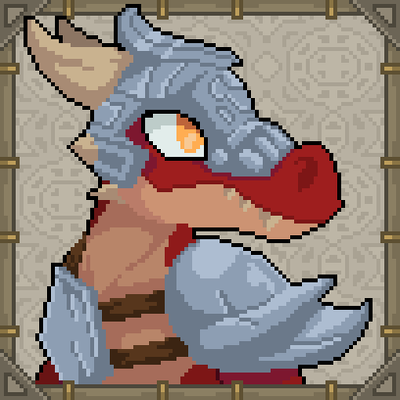 As a Kobold Soldier you get:
- 4 Tokens per month with alternate versions (uploaded one each Sunday)
- You can vote on the theme for each month
- Early access to 2 extra comic strips on "Necro Girl & Kobold Friend"
- One map each month
- One magic item each month
- Access to all the tokens and maps

Kobold King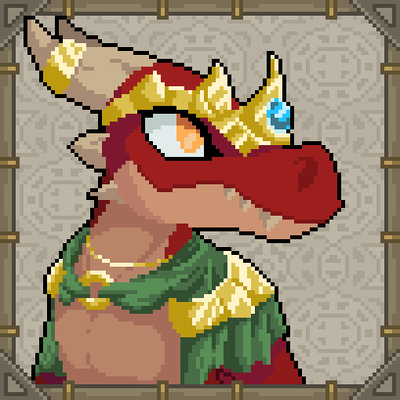 As a Kobold King you get:
- 4 Tokens per month with alternate versions (uploaded one each Sunday)
- You can vote on the theme for each month
- Early access to 2 extra comic strips on "Necro Girl & Kobold Friend"
- One map each month
- One magic item each month
- Access to all the tokens and maps
- One custom token of 34x34 size each month (medium or smaller size creature in DnD/pathfinder)
About
Hello everyone!
I'm Dsurion, a digital artist that started doing pixelart tokens and maps for digital tabletops some years ago and continue to do so.
Each month I pick a theme and do tokens, maps and magic items that may fit that.
If you would like to see what Tokens and Maps I have a post with links and small banners to all the downloads (you will need the proper patreon tier to download them)
https://www.patreon.com/posts/tokens-and-maps-29391416
Most of the assets I have made so far are on the Roll20 Marketplace, you can see them here
https://marketplace.roll20.net/browse/publisher/175/dsurion
I also have a webcomic called "Necro Girl & Kobold Friend" which you can see here on patreon or on Webtoonz
https://www.webtoons.com/en/challenge/necro-girl-and-kobold-friend/list?title_no=261254
If you have any questions feel free to contact me over any platform, tho usually Patreon/twitter are the preferred ones
Where to find me:
Twitter:
https://twitter.com/Dsurion
Furaffinity:
https://www.furaffinity.net/user/dsurion123/
Deviant art:
https://dsurion.deviantart.com/
$200
-
reached!
per month
I'll create a custom magic item to match the theme of the month.
2 of 2
By becoming a patron, you'll instantly unlock access to 178 exclusive posts
By becoming a patron, you'll instantly unlock access to 178 exclusive posts
How it works
Get started in 2 minutes