Duel Screens
is creating Podcasts & Videos
Select a membership level
Be Excellent to Each Other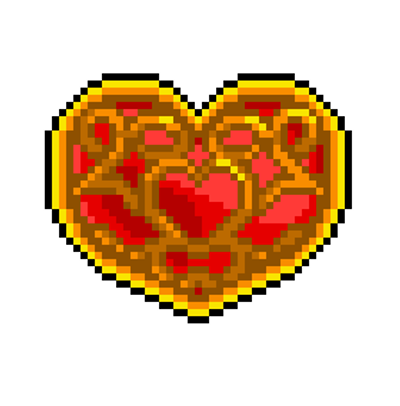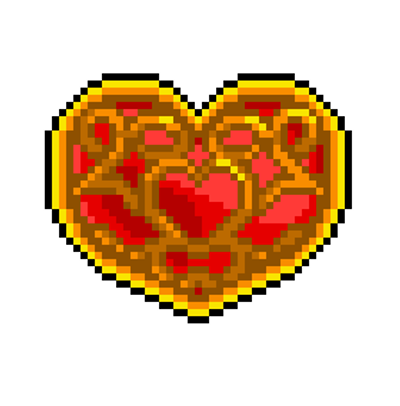 From the bottom of our heart containers, thank you for supporting us. We wouldn't be able to create our podcast without you. You make all of this worthwhile. Now onto the rewards! 


Access to our super exclusive Duel Screens Discord Channel:

Participants will be able to chat it up w/Andy & Stephen. We'll fill you in on upcoming episodes and tell you about all the fun stuff we've got planned weeks before the episode is released. Tell us about games that matter to you! While you're there feel free to send some news links (hype-worthy or otherwise) you'd like us to cover.

*You must link your Discord to Patreon in order to get the secret invitation

Access to our super-duper exclusive episode every month, The Super NDS Bros. Super Show:

Topics of Discussion will be decided by your vote!! The Nintendo news comes at us fast and there is only so much we can cover in a single episode. We will release the bonus show on the 15th of every month The hype is real...

Ask Us Anything:

Every month we will do a YouTube show that is exclusively Patreon Supporters Q&A. 

Includes Discord benefits
Get Hype with Each Other
Exclusive Pre-Show:
Before we record the Gamescast, we like to hit the record button and just chat for a bit. Sometimes we even hit record after the show. You get it all here - unfiltered and un-cut.
Duel Screens Podcast
Early Access:
Any time we record DSP early enough, we will post that audio AS SOON AS IT IS DONE right here. You get to hear our interviews before anybody else! 
EXCLUSIVE Duel Screens Gamepass or Play Podcast:

Gamepass or Play is an exclusive YouTube show, but you get an audio version EXCLUSIVELY on Patreon!  

Get a 5% Discount Code for Duel Screens Merch! 

Previous Perks
Bonus Pre show or Post show audio
DSP Early Access
Gamepass or Play Audio Version
5% off merch!
Includes Discord benefits
Retro Game Club!
All Previous Rewards + Retro Game Club 

You get the exclusive monthly podcast "Retro Game Club". You will also vote on the games we play each month. Submit questions and comments on the games, etc. 

Includes Discord benefits
About Duel Screens
Welcome to Duel Screens' Patreon Page!
Duel Screens 
is asking for your support to create fun, high-quality podcasts. 
The Duel Screens Podcast
This is a podcast featuring weekly guest spots from game developers, publishers, and folks from all over the video game industry. We used to do these interviews as part of Nintendo Duel Screens, but this sort of took on a life of its own. Now it has its own dedicated show! For a full list of all the guests we have had in our 3 years of podcasting, click 
HERE.
The Duel Screens Gamescast
">
Andy and Steve (and sometimes a third guest) go over the top news and have spirited debates across all gaming.  We speak candidly and off-the-cuff - completely unedited, unscripted, and uncensored. 
Seasonal Content (Bi-Weekly)
Throughout 2020 we will be doing four seasonal shows. 
" />
Andy Explains it All
(Jan-March) - A show where Andy explains something to Steve that Steve has no clue about. 
Duel Screens VS
(April-June) - A debate show with a guest moderator. Think PTI for real big idiotic nerds. 
Casting Call
(July-September) - We take our favorite games, and cast the movie versions. This is sure to get messy.
Duel Shocked - A PS5 Podcast
(September-December) - With the release of the PS5 on the horizon, two big Sony Pony's go over the rumors and news and eventual launch of the PS5. 
Here's what our previous guests had to say about being on the show:"We had a blast chatting with Andy & Stephen about Unto the End. More than anything they're curious about the personal journeys and team dynamics that go into making a game. Especially as indie game devs, that's what it's all about!"
- Stephen Danton, 2 Ton Studios, Unto the End
"The highest highs and the lowest lows of game development cannot compare with the rollercoaster of emotion I felt while participating in the Nintendo Duel Screens podcast. So overall it was pretty ok." 

- Matt Dabrowski, Streets of Rogue
"I was shocked, saddened, surprised, horrified, and thankful to have been a guest on the show. That retro quiz was total bullshit, but I'd definitely come back."
- Jim Dirschberger, Wide Right Interactive, Freedom Finger
 "Like being punched in the ears with a threadbare Pokemon corpse then discussing, in exacting detail, the Pokemon's life and subsequent death. Amazing, unexpected, brilliant!"
-
Lee Thomas, Creative Director on Speed Brawl, Double Stallion Games"Absolutely awesome being on! Despite having just met, it's like we'd been hanging out forever. They're a couple of great hosts!...I think the trivia broke me. I will never be the same. A part of me was lost that day"
- Jay Kidd - Wraith Games, Developer of Collapsus"Nintendo Duel Screens is a fun and lighthearted romp through current Nintendo news with an insanely detailed knowledge of retro gaming. Andy & Stephen are at the absolute top of the game when it comes to industry news and insight."- Don Bellenger - SUPERSCARYSNAKES, Developer of Black Future '88"NDSPodcast is like couch co-op for your ears."
- James Deighan - Mega Cat Studios, Developer of Coffee Crisis 
"
Knowledgeable and hilarious, the duo of Andy & Steve is like the SFX Chip and Star Fox - special together and never duplicated." - Patrick Hickey Jr. - Author, The Minds Behind the Games
"It's the first time in all these years of promoting games and participating in podcast/interviews that the journalists involved share with me how the program will unfold in such professional detail, which is very appreciated by a control freak like me. Plus, both Andy and Stephen were very quick to make feel comfortable and at ease to spend a nice time chatting about games, consoles, Locomalito and what the future might bring. Hope you guys keep at it for many years!"
-
Eva Gaspar - Abylight Studios, Cursed Castilla"This podcast goes great with cucumbers and bad internet."
- Dave Oshry - New Blood Interactive, DUSK

"Never have I felt more pressured into explaining my political views on Power Rangers."
- John Thompson - Warpfish Games, Developer of RAZED
"Awesome time talking games with Steve & Andy, who are quite possibly the greatest podcasters in the history of the world. The only thing that would make it even better would be hosting it in a bar… with free drinks and dancing girls."
 - Michael Mendheim – Digital Dreams Entertainment, Developer of Mutant Football League"This was the single greatest podcast I've ever had the pleasure of being a guest on! And I'm DEFINITELY not saying that under duress... ::chk chk:: OH GOD! PLEASE N-...! ::gun shots::"- Ben Diskin - Actor - Mega Man 11
"How on earth did we end up talking for so long?! I guess I must have been having crazy fun. Yeah, I'm pretty sure I was. Andy & Steve are awesome!"
- Greg Johnson - Humanature Studios - ToeJam & Earl: Back in the Groove
"I've been crying this entire time."
- Alx Preston - Heart Machine, Developer of Hyper Light Drifter"...one of the funniest and well-run podcasts that I had the opportunity to do!"- Emeric Thoa - The Game Bakers, Developer of Furi
"Never before in the entire history of podcasting have I personally had so much fun talking to a pair of deplorable degenerates."
- Nate Shmold - Blue Wizard Digital, Developer of Slayaway Camp"Literally the worst experience of my life." Brandon Swan - Halseo, Developer of Battery Jam"NDSPodcast is definitely one of the most fun shows I've been on! My body is ready for the next retro gaming quiz!"
Desmond Wong - The Gentle Bros., Developer of Cat Quest

"Time well spent with excellent hosts, with things getting rapidly out of control. 10/10 - would Guest Host again."
Mike Keough - Team Breakfall, Developer of Pizza Titan Ultra
Our goal with
Duel Screens
 is very simple: we want to create high-energy and entertaining content about the games that you follow (or at least should be following). We want to be a voice for game developers and talent from all over the industry.
With your help we have launched 
YouTube
and 
Twitch
channels, and even our very own 
website
. None of this would have been possible with your support and we are grateful for all you have done to get us where we are today. We have updated our tiers and goals for 2020 and hope you will be a part of our process and eventual success.
We are excited for
Duel Screens
' future and you are a great big part of that excitement. We know it's dangerous to go alone but with your help, we won't have to.
Thank you for being so excellent to us,
Andy & Steve
Duel Screens Un-Boxed

We will scour the internet for the coolest and weirdest gaming gadgets to un-box for your entertainment.
3 of 6
Become a patron to
Unlock 313 exclusive posts
Connect via private message
Recent posts by Duel Screens
How it works
Get started in 2 minutes