Dushniy Games
is creating adult games
Select a membership level
One Plush
Plush peasant! 
Own this one virtual plush of the main character. Yay!


Two Plushies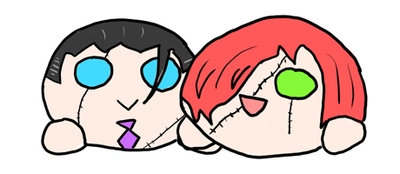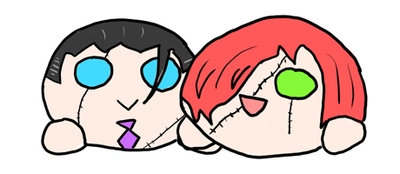 Plush knight!
Wow, you can afford to buy two digital plushies? Insane!
Heartfelt thank you message
Box o' Plushies
Plush overlord.
Pour them all into your bed to cuddle (do not cuddle the red one).
Groveling at your knees thank you message
About Dushniy Games
About me and the game
Greetings. My name is Andrey and I am an amateur artist. The idea to make a game has been brewing for a long time in my head. After all my main source of income is directly tied to viewing and playing games. 
After doing that for a few years, of course the desire to make your own springs out. 
Of course, everybody likes some free M O N E Y. Hence this patreon. 
You probably already eyed the donation tiers and raised your eyebrows. So before you click on any of them, let me put a disclaimer up.

BEFORE YOU DONATE (as if, but I like to be optimistic) READ THIS:
1. The game will be finished with or without monetary support. It just might take longer if I know that nobody cares, lol. But I do want to finish. If not for you, at least for my friends. They seemed to like it. (or they are good liars)
2. I have pretty much everything I need to make the game. The only thing that I lack is a decent microphone to record my own sounds, but I am sure I'll be able to get one soonish. Drawing tablet, programs etc I already own, so your HARDEARNED M O N E Y will most likely be spent on junk food, alcohol and perhaps a prostitute. Make sure you are ok with that before donating. (my gratitude is still real though)
3. The game will be free now and when completed (obviously, lol), so if you don't have any spare income, but still curious how the game will end, well, don't worry, you'll see it.
4. There will be no benefits to tiers. I don't plan to lock the content or anything like that. I hail from the land of subpar communism, so the game and all it's features will be available to everyone. I may toy with an idea of creating a new tier where I put your character in the game or something, but that depends on how successful this whole venture is.
5. Patches may be slow, but they will be big. I don't plan to add one picture and release a new version. I will probably add a whole new day with new art, characters, fixes (if any) etc.etc. I don't think it will take TOO much time, but just in case, I think I should mention it. I like transperency, I am sure you do too.
In essence. Treat this more like a tip jar, rather than heavy investment. If you enjoyed the game and want to show support, this will be great. But if you want to unlock HAVE SEX WITH A DEMON ADDITIONAL PACKAGE FOR ONLY 9.99$, that won't happen.




Recent posts by Dushniy Games
How it works
Get started in 2 minutes