Dwam
is creating visual art
Select a membership level
Ourson
Thank you so much for being a part of that wonderful supporting net ! Here you've got access to Patreon-only contents, unpublished thingies, exclusive art-in-progress shots and lots of my writings, questionings, ramblings, and experiences. Also, here is a hug <3
Panda
Yay ! Thank you so much for being a part of that wonderful supporting net ! It's huge and I'm very grateful. That tier is a bit more nude-oriented : here you've got access to Patreon-only contents, unpublished thingies, exclusive art-in-progress shots and lots of my writings, questionings, ramblings, and experiences, but also the exclusive nude photosets. And you'll get emailed some links to download some of these contents, as well.
 
Also, here is a double hug <3 <3
Grizzly
Wow that's a lot, thank you so much !!! *__*
So, that one reward is a bit nude-oriented : here you've got access to Patreon-only contents as above, nude photosets, aaaand some nice extra NSFW bits. Mostly : videos 🌚
About Dwam
Hello, former followers, and possibly new ones ! Welcome !
I'm
Dwam
. I create visual arts of all sorts, all the time. I talk, and share,
a lot
.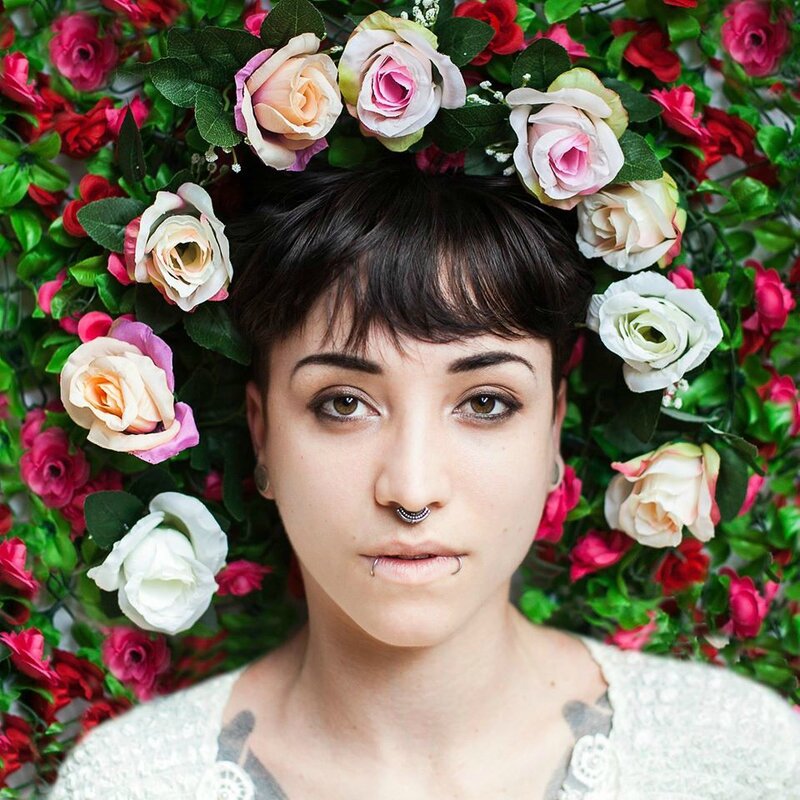 Many of you know me already from my
tattoo work
, or my
photography
, or from
Instagram
,
Twitter
, and
Tumblr
, where I post most of my art for free. I intend to continue to do so, but I'm also eager to experiment the network of support and exchange offered by Patreon.
It took me a long time to launch - I was reluctant, mainly because I have stupid, paralyzing issues with money, commitment and dependency. Also because I like to have a finger in every pies, so I may one day be focusing on comics, or illustration, and then switch to photography, or video, and I never know what unexpected new interest will arise the next day.
I'm on Patreon to create what I really want to create, without much «profitability concerns», just more art-thingies to share and show… for the sake of it. It feels whatever happens, I just
can't stop
creating visual art. It's what I'm here for, it keeps me breathing through life.
Patreon - your feedbacks and support, help me to create more freely. I've grown a bit more distant and secluded from internet-network and blogging these last years, I needed retreat. But doing so, I also stepped away from my habits of oversharing and pouring my life in my art creations, it cut me from exchanges and feedbacks, critics and advices : I feel a link both positive and negative have been broken in the process - I missed it ! Therefore I'm hoping for that platform to be a space of renewed blogging and open discussions - both ways.
So, are you on for a visual stream ? I share travel photo diaries, original sketches and illustrations, short films, one-minute-portrait videos, ramblings, lots of photosets with various degrees of explicitness, works in progress, lots of questionings, poetry, step-by-step creative process, tutorials, un-predictable art-things !

How does it work
:
-You can pick an amount you'd like to send me each month - and in return you gain access to the Patreon-exclusive and non-exclusive content (check the full list of perks below for details). You get all my thanks and gratitude as well. I can't say precisely what will be the nature of content I produce, it may vary from one month to another, nor the frequency, but I try to keep it more or less regular (usually several art-things every month).
-Anyway, don't you worry : you can change or cancel your patronage at any time, and you'll only be charged once a month at the amount you choose to give.
-Then everything is evolutive. I've just changed my system, maybe it will change again, maybe you'll add brilliant suggestions, maybe you'll have requests… This is experimental, and this is the place to communicate. More than welcome, you are
encouraged
to give me feedback.
Well... My camera is... kinda... really old and broken and battered, and it's more than time to replace and upgrade it a bit.



I take a special pride in trying to create the best content with the simplest gear, somehow, but I'm realistic as well that it's very limiting. So, a new camera, possibly a better one, will really help improving my photography !
1 of 2
By becoming a patron, you'll instantly unlock access to 283 exclusive posts
By becoming a patron, you'll instantly unlock access to 283 exclusive posts
How it works
Get started in 2 minutes