Escape Artists Inc.
is creating Podcasts
Select a membership level
Get exclusive patron-only merch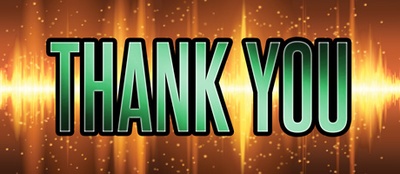 Thank You!
Our undying (and in Alasdair's case, vociferous British) gratitude. Pat yourself on the back for being among the select 1% of our donors who make all difference!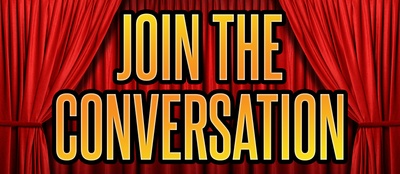 Join the Conversation
Our eternal thanks you can throw in a bit extra. If you like, Alasdair will follow you on Twitter; just send us a message.
Premium Content
Nonfiction audio interviews and commentary by Alasdair Stuart, Karen Bovenmyer and more!
Premium Content, our digital convention table of bonuses and supporter-only items. Warehouse 13, but for audio fiction! 
Discord access!
About Escape Artists Inc.
Hello everyone! Welcome to the 
Escape Artists
Patreon!
ABOUT US
Escape Artists Inc. is the publishing company behind
Escape Pod
, 
PodCastle
, 
PseudoPod
, and 
Cast of Wonders
. Over the past decade and a half our donors and subscribers have brought you the best in free weekly audio genre fiction each and every week. Our four shows total over 2000 episodes, and reach an average of half a million listeners a month.
WHY WE'RE HERE
To provide a way for listeners who don't use Paypal to support us, keeping our lights on and our servers humming.
To continue our mission of paying everyone involved with our shows - authors, staff, and narrators.
We want to expand! We've started experimenting with generating non-fiction content, and we have ideas for a fifth fiction podcast. And to do it, we need your help.
Patreon gives our audience a flexible new support option, and another way for listeners and fans like you to help provide a steady source of income. Our episodes will always be available for free on our websites, but we rely on donors like you to make that happen. As always, every dime goes towards paying our creators, feeding our servers, and bringing you more great audio fiction.
We want to hear from you about what you're looking for. We started with a few different goals, and continue to refine them based on your suggestions and feedback. But they always represent the pillars of what we stand for - paying our contributors and staying true to audio publication.
THE FUTURE
Publisher and veteran nonfiction writer Alasdair Stuart, and Karen Bovenmyer, of the much-missed Mothership Zeta, provide our Patrons with monthly non-fiction and commentary, focused on introducing newcomers to the fascinating and often bumpy landscape of genre fiction with interviews, reviews and convention reports.
QUESTIONS?
Let us know! You can find
Alasdair
and 
Marguerite
on Twitter, or send us a message.


THANK YOU!
Your support means everything to us and we're excited to be joining Patreon!
$3,314 of $4,000
per month
Eight Cents a Word

Help us keep pace with our peers in paying our authors. This goal will give our editorial teams the additional budget they need to increase their pay rate for original fiction.

5 of 6
Recent posts by Escape Artists Inc.