EDJE
is creating A Little Bit Of Everything
Select a membership level
Kobolds
$1
per major video (approx. 5/month)
You could buy a lot with one dollar. You could buy a can of fizzy drink. You could give it to someone who deserves it. Or you can waste it here and get literally nothing other than the joy of giving me 1 dollar.

...And I guess a text credit in my videos. But at the bottom.
Creeps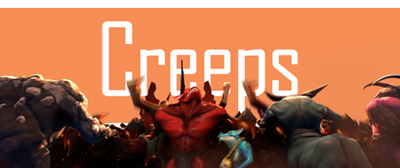 $2
per major video (approx. 5/month)
To anyone insane enough to give me even MORE than $1.00 you'll get your name listed in the credits of all my major videos.

And access to a super-secret Discord server.

(All tiers beyond this will get these perks too.)

Includes Discord benefits
Supports
$5
per major video (approx. 5/month)
You will see every major video, 2 days before everyone else.

To anyone who donates this amount I'll get one idea from them and compile all the ideas into an All Random 'community episode!' - Message me your idea.

You'll also get a higher listing in the credits of my major videos, with your name being read out by me.

Includes Discord benefits
$360
per major video (approx. 5/month)
About
Hullo!

I'm EDJE. I make videos, but you already know that. You came across my Patreon through those videos. There's this sort of dilemma with Youtube where people want quality, but creators are given incentive to make quantity with monetization and and all. I don't want to fall into that, and that's where Patreon comes in.

Do you maybe wanna help me out with that?

This is my Patreon. Donate if you wanna.

Thanks, and you're welcome!
EDJE

$360 of $800
per major video (approx. 5/month)
As soon as we hit $800 I will release massive Goosebumps-style Choose-Your-Own-Adventure video series called "A Typical Dota Game." The aim is to make the right decisions at the end of the video (through annotation to the next videos) and ultimately win the game. For example, the first episode might be you loading in last and finding that they've picked 3 hard carries and a mid, and you have to decide to:

A.) Pick a support.
B.) Pick another carry.
C.) Pick another mid.

And each decision creates 3 new videos that end with 3 more decisions that etc etc and so on and so forth. You can see how this project could get really big. Let's see it made.
6 of 8
Become a patron to
Unlock 216 exclusive posts
Connect via private message