Eclectic Full Contact Theatre's Throwing Shade!
is creating Satirical 1930's radio-style podcast! See behind the scenes!
Select a membership level
Upright Citizen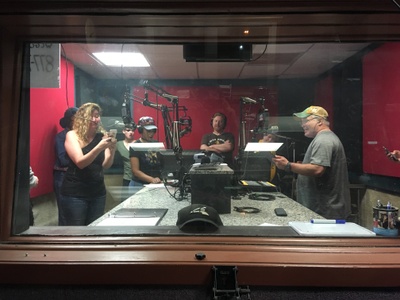 We couldn't do it without you!
    •A hearty Shade and Vamp thank you on our episodes
Junior Crimefighter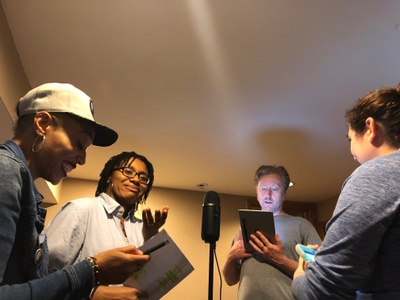 Join The Shade and the Vamp on their crusade against Crime!
First Access to High Quality Rehearsal photos
First Access to Hilarious recording Bloopers and Outtakes!
First Access to videos of the script rehearsals!
Hearty Shade and Vamp Thank you during episode
Sidekick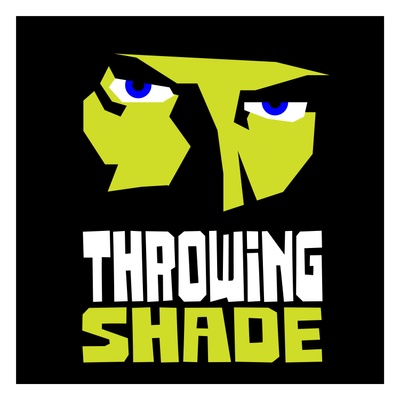 First Lesson in Crimefighting—style!
Throwing Shade Logo button or Bumper Sticker
Plus all previous rewards
About
In 2011, Eclectic Full Contact Theatre was formed with the express purpose of producing live theatre that defied labels. Don't put us in a box, don't stuff us in a niche. We will do theatre of any style, any subject. And we'll bring the audience along for the ride--showing the nitty gritty of what goes into producing a decidedly analog entertainment medium in a digital age. Oh, and unlike way too many theatres in this town, we'll pay everybody too.
It's 2019 now, and while we've been successful in accomplishing our goals, as we all know, money and the arts are too often ships that pass in the night. And then hit an iceberg. And sink. Like this metaphor. But we remain committed to being a company that refuses to go into a box. And so we turn to podcasting. Eclectic Full Contact is proud to present its very own, 1930's radio-style satirical parody of the Shadow, THROWING SHADE.
At the same time a parody of "The Shadow" and a celebration of the heyday of radio serials, "Throwing Shade" is an exciting project from Eclectic Full Contact Theatre that marries the nostalgic entertainment medium of radio with the digital platform of live-streaming to create something that is both new and at the same time, familiar and nostalgic.
The program is a weekly podcast that follows the adventures of Theodore Rockwell, a reporter in Depression-era Chicago, who is actually The Shade—a masked vigilante with the uncanny ability to wear dark clothing. Unfortunately, his heart is greater than his ability and chaos usually ensues. Chaos regularly averted by his female assistant, Wednesday Morning, typist and all-around go-getter, who, unbeknownst to Theo, is also a masked vigilante in her own right—The Vamp.

Patreon members will get exclusive access to behind-the-scenes videos and photos, audio tracks of outtakes and bloopers, merchandise, AMAs with both cast members AND characters, and much more!
Eclectic Full Contact Theatre is excited to invite you to be a part of this new project—a project that takes the best of the old and the new and marries them together into something unique. It's what the best storytelling does. And you can become a part of it.
So please make a pledge and become a Patron. Analog. Digital. Working together. It's beyond labels. It's so outside the box it doesn't even know what a box is. Be a part of it. Be Eclectic. Make Full Contact.
Adopt an actor! $150 pays the salary for one actor in a production. Eclectic Full Contact Theatre has always paid our artists. Help us keep that streak alive! If we reach this goal, Throwing Shade will do a mini-sode  featuring a character voted on by our patrons!
1 of 4
Become a patron to
Unlock 18 exclusive posts
Connect via private message
Recent posts by Eclectic Full Contact Theatre's Throwing Shade!