Eclectic Podcast Network
is creating Serialized Audio Drama
Select a membership level
Get exclusive patron-only merch
Concerned Citizen
We appreciate that you care enough to check in.
We'll give you a shout out in our episodes
Cadet
We are extremely glad to have you aboard. Just stay away from that door....
Get a shout out in our episodes
Death's Dilettante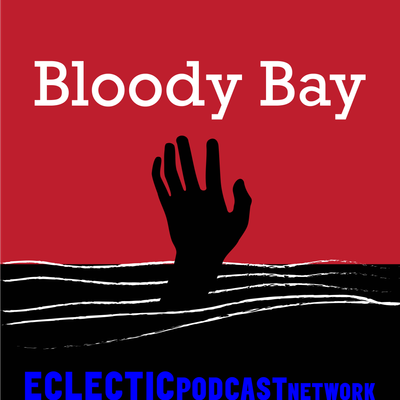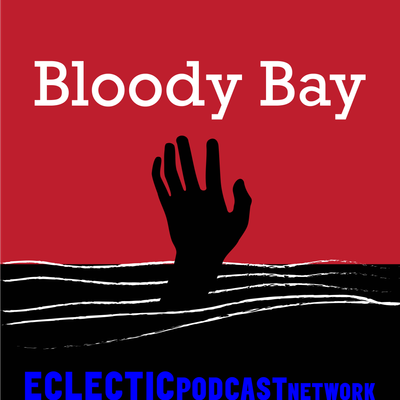 We truly appreciate you and your mildly disturbed love for us! 
You'll get:
•A thank you on our podcast episodes
About Eclectic Podcast Network
In 2011, Eclectic Full Contact Theatre was formed with the express purpose of producing live theatre that defied labels. Don't put us in a box, don't stuff us in a niche. We will do theatre of any style, any subject. And we'll bring the audience along for the ride--showing the nitty gritty of what goes into producing a decidedly analog entertainment medium in a digital age. Oh, and unlike way too many theatres in this town, we'll pay everybody too.
It's 2020 now, and thanks to Covid-19, live theatre isn't happening anymore, so Eclectic has switched to Eclectic Podcast Network!
That's right, the best audio drama anywhere! Along with our 1930's parody, Throwing Shade,
we've got four new series! 
BLOODY BAY
--With murders becoming less and less frequent, the tourism industry in Bloody Bay, along with its population, is diminishing. But Florence Palmer is desperate for inspiration and so upon hearing of their latest investigation, she moves to the small town, desperate to keep hopes of a new novel alive. When the case is quickly closed, Florence is unable to let her dream die and so she plans a murder of her own.
(Comedy)
CLUSTERF**K
--Violet is a psychologist-in-training struggling to navigate young adulthood and a challenging master's program at a prestigious university. People are the most interesting thing in the world to her, and she wants nothing more than to understand them. If she helps someone along the way, cool. The catch? Violet might be sociopath. When Violet's professor diagnoses her with Cluster B Antisocial Personality Disorder and the news spreads throughout campus, the world that she used to sail through with ease and grace turns hostile. Her emotionally stunted, sleep deprived lab partner Penelope and high-strung roommate Keira are the only people who don't believe that Violet is a monster.
(Dramedy)
DEEP SHADOWS
follows Cook County, IL social worker Joelle as she gets drawn into the investigation surrounding the death and possible murder of a former client, running headlong into systemic racism, classism, and corruption in both law enforcement and her own industry, while trying to balance home life with her new wife, Irish émigré, Siobhan, and her relationship with her younger brother Michael, a Cook County Sheriff.
(Drama)
MONOCYTE
--Both a parody of, and homage to, classic series such as Star Trek, Buck Rogers, and Space:1999, Monocyte tells the stories of the intrepid crew of the GMC (Galactic Medical Cruiser) Monocyte as they travel the universe, doing good and aiding the needy. Except their Captain is narcissistic, ignorant, overly-confident, and just possibly clinically depressed. Touching on topics such as toxic masculinity, colonization, and mental health, Monocyte will have you laughing even while you think.
(Comedy)
Patreon members will get exclusive access to behind-the-scenes videos and photos, audio tracks of outtakes and bloopers, merchandise, interviews, and much more!
Eclectic Full Contact Theatre is excited to invite you to be a part of this new project—a project that takes the best of the old and the new and marries them together into something unique. It's what the best storytelling does. And you can become a part of it.
So please make a pledge and become a Patron. Analog. Digital. Working together. It's beyond labels. It's so outside the box it doesn't even know what a box is. Be a part of it. Be Eclectic. Make Full Contact.
Adopt an actor! $150 pays the salary for one actor in a production. Eclectic Full Contact Theatre has always paid our artists. Help us keep that streak alive! If we reach this goal, Throwing Shade will do a mini-sode  featuring a character voted on by our patrons!
1 of 4
Become a patron to
Unlock 33 exclusive posts
Connect via private message
Recent posts by Eclectic Podcast Network
How it works
Get started in 2 minutes