Eagles and Wild Horses Ranch
is creating Connection With Wild Horses, Living The Dream & Sharing The Way
Select a membership level
Mustang Of The Month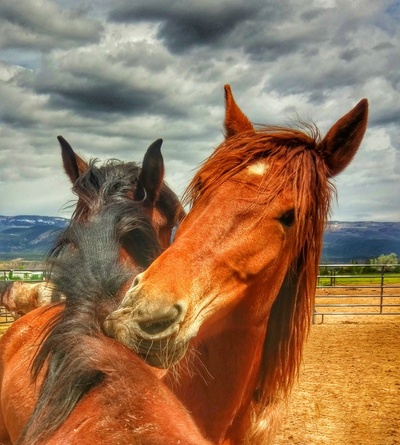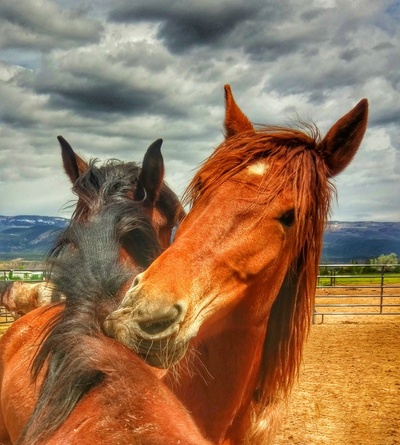 Get to meet one of the mustangs each month, hear their story and connect with their heart.

Your $5 also feeds a Mustang for a day and provides you with our monthly HorseZenship!!

Connection Sessions With The Mustangs
Be a fly on the fence post while George is out connecting with the horses.

Watch videos of connections and interactions, hearing George's commentary, feeling the connections and learning about the simplicity of flow.

Videos generally range from 10 to 60 minutes.

Listen Like A Horse, Mustang Connections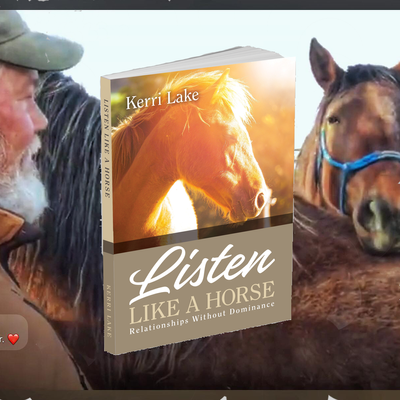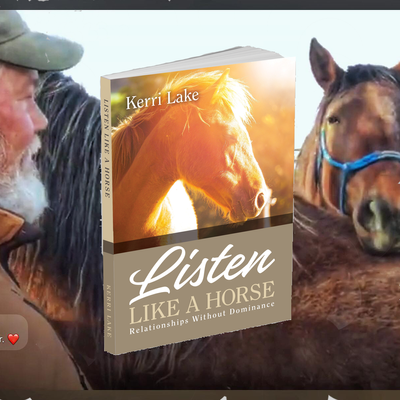 Where horses and people meet in a place that's better for both.

Have an interactive experience of Listen Like A Horse: Relationships Without Dominance, integrated with the wisdom of George Brauneis and the mustangs at Eagles & Wild Horses Ranch.

The wisdom within the book Listen Like A Horse, in my opinion, is instrumental in how to become reachable to the "unreachable", "untrainable", and thus "unwanted" wild horse who just needs someone to take the time to listen and understand.

I will provide you with a multi-media experience to support what is shared by Kerri in her book. Take this journey with the Mustangs of the Eagles and Wild Horses Ranch as they help in sharing the wisdom of this book with their own input through videos and photos. Participation in this extended journey also includes the opportunity to have your questions answered in our interactive live Q&A sessions exclusively for patrons.

How does this work?

We will release at least one chapter per month in both text and audio versions - read or listen to Listen Like A Horse, first published in 2013.

To illuminate each chapter and make the wisdom more relevant and clear for you, we'll include hand-picked videos to help illustrate the feel and communication shared in the book. You'll get to watch unedited video of George connecting with the mustangs at the ranch, and you'll get to listen to his thoughts and observations as they happen.

Sometimes we'll create brand new, context-specific videos, if that's what will best communicate the wisdom and clarity. Watch videos of interactions with the horses and hear George and Kerri voice-over to share more clarity.  

And when you choose to take this journey with us, you will be welcome to submit one question per chapter for us to address in each monthly live Q&A session. Patrons of this journey will receive exclusive content as we build it. It's going to be a really unique and fun experience!

Your questions and feedback will help co-create the experience!

Who is this for?

For anyone who's experienced a "difficult horse," or who has thought that their horse just needs to go to a sanctuary. It is also for people who want to expand their ability to feel their connection with horses, to have more clarity in what they feel.

Listen Like A Horse has been recognized as a resource not just for "horse people," but for anyone who values connection in their family relationships as well. After all, when we truly connect with horses, we can feel the kinship of family - why not extend ourselves to include humans?

Our hope is to provide you with a valuable resource that not only helps you see and feel horses more clearly and fluidly but will also help you feel yourself, grounded in your body, fluidly connected with the horses and with all of life. After all, the body is where connection can be felt. It makes sense for a person to start there...

Ultimately, we'd like this project to expand into a resource for the ages, helping people organize themselves for connection, whether it's with horses or other relationship in their lives.

Thank you for taking this journey with us!

Your patronage directly supports the horses at Eagles & Wild Horses Ranch and our ability to reach others whose hearts are opening to a gentler way.



Exclusive Organic Tote Bag
Fulfilled by Patreon
Join the premium tier and share your love for EAWH!
About Eagles and Wild Horses Ranch
Welcome to the Eagles and Wild Horses Ranch. We are located in the middle of Western Colorado's "Mustang Country". To the north of here you will find the Little Book Cliffs, Piceance Creek, West/East Douglas and Sand Wash Basin. To the south is Spring Creek Basin.

At at the moment the ranch is home to 16 Mustangs from across the western United States. Each has had their own unique journey and story to share. These are Mustangs that have been Overlooked, Unwanted, Misunderstood, Mishandled, and Discarded. They have become a herd that heals not just other Mustangs but those that have had the opportunity to share time and commune with them.
$128.42 of $300
per month
When we reach $300 monthly, we'll start to expand our outreach to connect with a bigger rescue community. Ultimately we'd like to share this wisdom, guidance and resources with as many as we can whose hearts want the best for the horses. We want the best for those people. Help us reach $300 a month so we can expand to touch more hearts.

1 of 1
By becoming a patron, you'll instantly unlock access to 22 exclusive posts
By becoming a patron, you'll instantly unlock access to 22 exclusive posts
Recent posts by Eagles and Wild Horses Ranch
How it works
Get started in 2 minutes