Joseph Cillo, Jr.
is creating "Edgy Catholic" novels, graphic novels, screenplays and blog...
Select a membership level
Edgy Kitten ;-)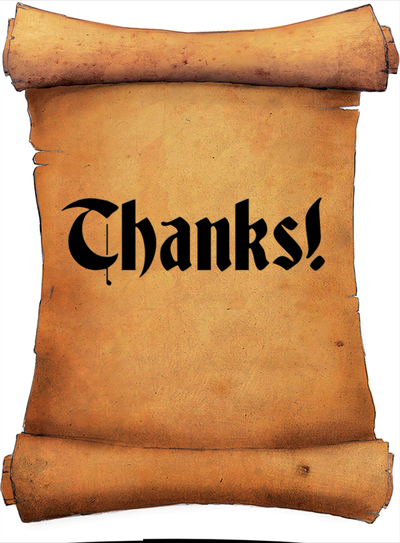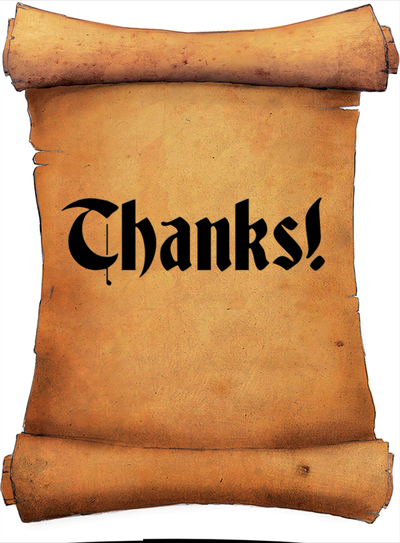 Everything helps. 
You will also get pre-release access to blog posts and reviews on the website, and be able to comment prior to publication
Plus!
After six months at this level, you will receive one free EBook.
Edgy Cat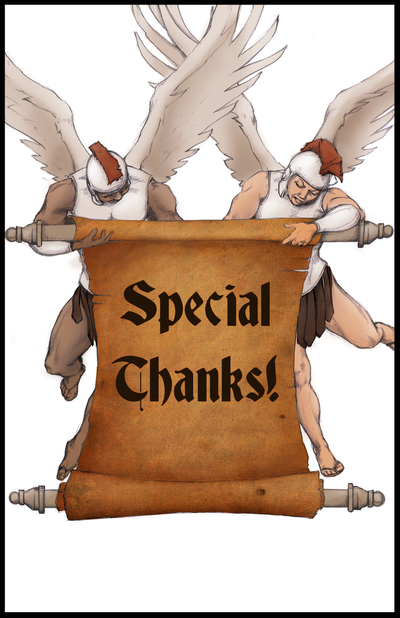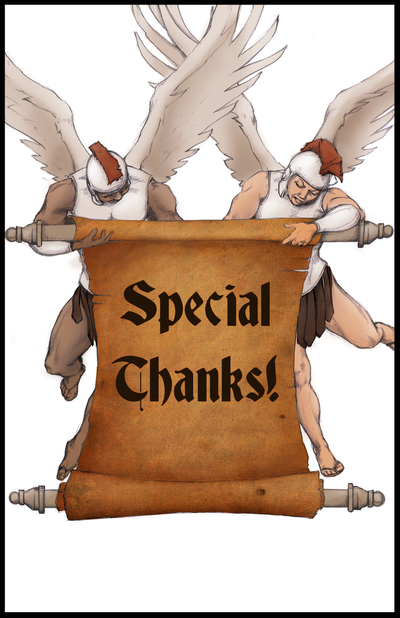 Your name shall be honored in the Edgy Cat section of the acknowledgements page on all EBooks by this Patreon.   The EBook acknowledgments will be updated monthly.  
You will receive a digital download of all stories sponsored by this Patreon, and have access to items as I post them.
You will also get pre-release access to blog posts and reviews on the website, and be able to comment prior to publication

Plus!

After six months at this level, you will receive a signed paperback of your choice from any released books by this Patreon.
Honored Edgy Cat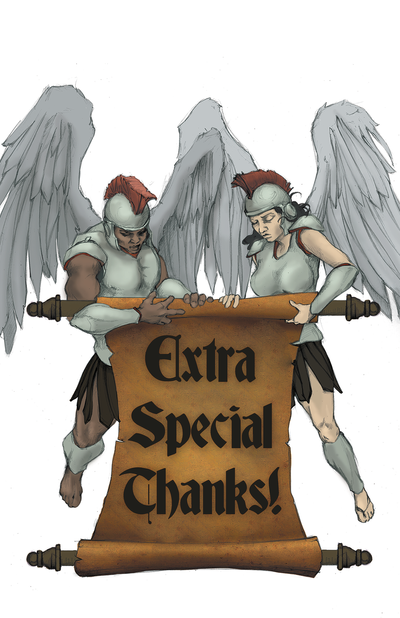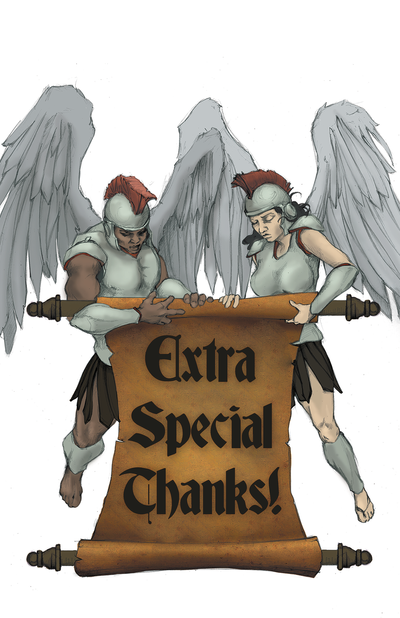 Your name will be immortalized forever in the Honored Edgy Cat section of the Acknowledgments page in all my EBooks.  This listing will be updated monthly with any new additions.  If you would like to use a suitable pen name, that's quite alright.
You will receive a digital download of all books sponsored by this Patreon, and have access to items as I post them.
You will also get pre-release access to blog posts and reviews on the website, and be able to comment prior to publication

Plus!
After 12 months at this level, you will receive signed paperback versions of all books sponsored by this Patreon.  

About Joseph Cillo, Jr.
Put out into deep water and lower your nets for a catch.
                                                                         Luke 5:4
The water gets deep near the edge...
Hi, I'm Joseph Cillo, Jr.  So, I claim to write "Edgy Catholic" fiction?  What is that?
We are talking here about fiction with a positive, Christian/Catholic viewpoint, that is not intended for the whole family, and may include significant levels of violence, including supernatural violence, or sexual situations.  If we use the movie rating system, we are talking about works with at least a PG-13 rating.  For Patreon, we will keep everything at a PG-13 level, though we will discuss works on the blog with more adult content.  Nothing created that is over a PG-13 level will be featured in Patreon.
These works are almost always provocative and counter-cultural in our modern society, as were many of the parables of Jesus in his time, as well as the beliefs of the early Christians in their times.  Ironically, the edginess of the content may be found to be alienating to some of the more devout with Catholic or Christian perspectives, while the overall theme is provocative to the popular culture.  Also, the particularly Catholic perspective may be alienating to those who are still actively protesting as Protestants.  Most Protestants will tolerate the doctrinal differences in perspective, however, even if they do not agree with it.
Since these works are meant to prod and provoke the popular culture, and many who have adopted the values of the popular culture do not like to be prodded and provoked, often the audience we would like most to reach is an audience that may be hostile to the works' perspective and may, as a result, not give the works high marks. 
So, we have a marketing problem in that the audience we would most like to reach, may not like the message we are delivering.  Here are some examples of reviews one of our books, the 2019
Illumination Book Awards
Bronze Medal winning,
Merry Friggin' Christmas: An Edgy Christmas Comedy
, received:
A three-star review
I was expecting a funny Christmas story and it is that. However, I wasn't prepared for the hard pro-Catholicism that is present.
A one-star review
Boring, misleading (it wasn't funny), and VERY religious.

A three-star review
I was expecting a comedy read, not the Catholic catechism. Well written but disappointing.

The books get their share of four and five-star reviews, and if we directed marketing more at the demographic that will give the book four and five-star reviews, commercial success might be more attainable.  But, the concept is that we want to reach the fish in the deep water, not the ones already in the boat.  The people who will criticize the religious content are the people we want to read the book, and while we see a kind of grudging respect in the three-star reviews, we expect the one-star reaction from many readers.
One way to reach these readers who may not be attracted to the religious content is to offer the book for free.  If we keep as much of the content free as we can, we can reach more readers and not have them feel cheated, in a way, for having paid for something they did not like.  
And, that's why we would like to find some support from Patrons.  Our mission to bring Catholic themes to the popular culture may appeal to people with resources who would like to support us, but who, being already converted to our way of thinking, may not need the message in our books, and they may not enjoy the medium of our message directed at the popular culture.
Patreon gives us a mechanism for people to support what we are attempting to achieve, that is, reaching those who have wandered into the pop cultural way of thinking, or perhaps are a bit lost in it, with works that deliver Christian themes to them in the abrupt, direct, often profane, language that followers of pop cultural values tend to relate to.
So, is this something new?
Well, only the name,
Edgy Catholic,
is new.  Many very accomplished Catholic writers of the 20th century wrote works for mature audiences that were lumped in with other works of their particular genres and the religious viewpoint was not really fully considered as part of their genre.  We can think of one of the top-grossing horror films of all time,
The Exorcist,
 as an extreme example of an edgy, yet Catholic, work.  We can also look at fiction by authors like Graham Greene and Flannery O'Connor, who span some genres in their work, but have a common quality of being from a Catholic perspective, and addressing mature themes.
As we turned the page into the 21st century, most of the more edgy content for mature audiences became more suspicious of religion, or outright hostile to it, while content including religious themes became more family-friendly.  While it makes sense that religious men and women busy raising their families would gravitate toward more family-friendly fare, and the market would respond, the risk is that religion becomes associated with watered-down content that is meant to be left behind as adulthood approaches, and the cool and trendy thing to do is to graduate into content that avoids a religious perspective entirely, or worse, is openly hostile toward religion.
So, the modern version of 1 Cor 13:11, "When I was a child, I used to talk as a child, think as a child, reason as a child; when I became a man, I put away childish things" has become, "When I was a child, I believed in religious stuff, but when I grew up, I left that nonsense behind."  That's not quite what St. Paul was talking about, though.  In fact, the examples of Catholic saints, like St. Augustine, are quite dramatically the opposite.  The childish things St. Augustine left behind are the things our young adults gravitate toward, as being "Adult,"  or "Mature."
My personal journey into this genre began when I saw an interview with Steve McEveety, Executive Producer of
The Passion Of The Christ
, who suggested that if you don't like the movies you are seeing, you should write your own.  Well, having written three screenplays, I found that the movie industry does not currently have much interest in producing works that are edgy and Catholic, and even if I got some traction through the edginess, I was not confident that the Catholic perspective would be honored.  So, I decided rather than trying to swim up that difficult stream, I would find ways to reach people directly, through media that are more easily financed.  So I began to focus on the graphic novel for my screenplay,
Blind Prophet,
and novels for my screenplays
Carlton St. Michael in the Afterlife,
and  
When The Wood Is Dry.


However, even though the financing is less for these media than for a feature film, there are considerable costs to pay the illustrator, and to market the graphic novel, as well as to maintain my own meager existence.  While I am close to meeting the expenses of my excursions to comic book and horror conventions through the proceeds from the sales of
Blind Prophet,
I am not doing nearly well enough to finance my efforts over the long term.  And so, I am looking for patrons who believe in this mission and who can help finance further efforts in this direction. 
I am also promoting the Edgy-Catholic genre via a website I am started,
www.edgycatholic.com,
so we can have more solid ground where people can find works from this perspective that are not buried in with other comedies, thrillers, mysteries, horror, or whatever other primary genre fits the particular work.  Edgy-Catholic works are always part of some other genre, just having a Catholic/Christian perspective.  I have written a comedy, a sci-fi/fantasy thriller, and a crime drama /thriller that all have significant religious content, but don't really fit under a strict "Religious Fiction" label.  I'm also working on a romantic comedy and a superhero fantasy, featuring the same Catholic themes and overtly Catholic characters and situations. 
We need to develop a better category!
This quote from Flannery O'Connor sums up the edgy-Catholic perspective:
"The novelist with Christian concerns will find in modern life distortions which are repugnant to him, and his problem will be to make these appear as distortions to an audience which is used to seeing them as natural; and he may well be forced to take ever more violent means to get his vision across to this hostile audience. When you can assume that your audience holds the same beliefs you do, you can relax a little and use more normal ways of talking to it; when you have to assume that it does not, then you have to make your vision apparent by shock -- to the hard of hearing you shout, and for the almost blind you draw large and startling figures."
I have to admit that some of my works focus on the violence and shock Flannery is talking about, but I also manage to use humor and satire.  The Christian perspective is so counter-cultural to the modern popular culture that ironic situations are almost unavoidable, and sometimes, a little wit touches the soul more effectively than a crowbar to the cranium.  But, not always...
I hope you will consider contributing as an Edgy-Catholic Patron and become one of our family of "Edgy Cats."
Become a patron to
Connect via private message
Recent posts by Joseph Cillo, Jr.
How it works
Get started in 2 minutes