Eev
is creating a welcoming, active Discord server
Select a membership level
Eevees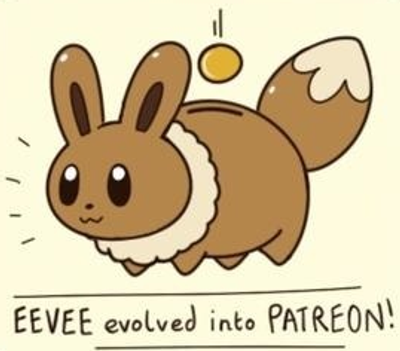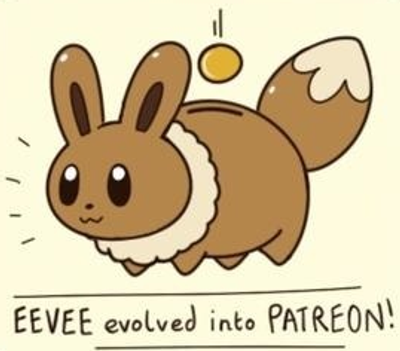 Eevees are those cute floofballs gracious enough to donate $5 to us! You can ask for a custom role on the server, with whatever color and name you so choose!
Includes Discord benefits
About Eev
Hi! I'm Eev, the owner of Eevee's Mystery Dungeon - EMD for short!
At the end of 2017, I started EMD - a Pokémon-themed Discord server - as a place for me and my friends to socialize, to relax, and make friends. A few years have passed since then, and owing to some lucky breaks, over 8,000 people have been welcomed into my server - a server that has become my online home, as well as a home for other lovely members of our community.
We've prided ourselves on being a welcoming, friendly community, arms open to people from all walks of life. However, we'd like to spread the love and our enjoyment of EMD even further. We're keenly aware just how much advertising, in particular paid advertising, influences a server's growth. We've had some notoriety because we have a great set of Pokémon emotes for Discord Nitro users, which helps generate a steady stream of users aside from the advertisements we have, but we'd like to reach out further, and for that money is a necessity. Discord.me is the main platform for advertising such servers, but costs roughly $45 per month, for example! With most of the server staff being high school or university students we simply don't have the money to facilitate that. That's where you come in: even $1 a month would go a long ways towards spreading the love for our server!
Thus, we'd appreciate any amount you are willing to contribute to our server! All of the proceeds go directly into the server's advertising fund, and we'll make the most out of every cent donated to further the growth of EMD.
If you want to visit the server, here's our Discord.me page --
https://discord.me/eeveemd


Admittedly, right now, we don't have many ideas to offer in terms of good Patreon tiers or goals - we don't want to fluff up the tiers by offering stuff that will be largely useless to most of the users. If you have any ideas for meaningful rewards to give donors, feel free to drop your idea in the server's #suggestions_box channel.
With $50 total a month, we can also afford keeping Carl-bot funded for the server, since a lot of the server (from roles to moderation and more) relies on its Patron perks. Thanks for helping keep EMD efficient and streamlined! <3

2 of 2
Become a patron to
Connect via private message
How it works
Get started in 2 minutes