Egypt God Anubis
is creating Reaction and Gaming Videos
Select a membership level
Anubis Craftsmen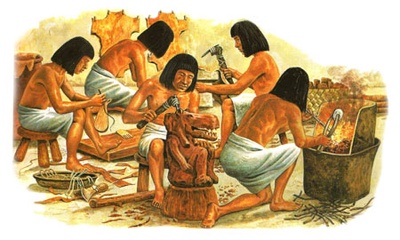 Did you just join my team of patrons?!  Yes, yes you did. THANK YOU! As  an official patron, you'll have access to my patron-only feed and can make requests for upcoming videos.
Anubis Military
ALL previous tier awards, PLUS:  
I will show your name in my new outro video when it's made.
Anubis Goverment Officials
 ALL previous tier awards, PLUS: 
You will get a autograph picture of the channel logo sign by me and mailed to you.
About
To my dear fans and friends,

Firstly, I'd like to thank you for stopping by and being a friend to this little channel. Our channel in it's simplest form, is an outlet for people who want to have fun watching reactions on top of more funny reactions. We are here to bring smiles to people day.


This is the part I hate.
I have never been one to ask my viewers for anything. My goal in all of this was to make videos that were entertaining to me, and entertaining to my subscribers. Thankfully, Youtube instilled a program for it's creators to monetize their videos and earn a living while creating content, and this has allowed me to focus 100% of my efforts to growing the channel into what it is today. But as with any taboo subject, I figured it couldn't last forever.. Over the last few months I've seen more and more of my videos getting demonetized, and this has put an amazing amount of pressure on me, in terms of being able to operate the channel, while at the same time earning enough to survive and support my family.

Due to this, I feel that very soon I'll be struggling to keep this channel going, as are all other content creators, big and small.
So here I am, hat in hand, asking for your support and help. This channel is my greatest love, and would not be here without the love and attention of my fans.

With YouTube demonetising videos left, right and centre, it's becoming increasingly tough to earn a living through YouTube alone. I've now taken the step of establishing a Patreon page so those of you who wish to support me directly can now do so. Becoming a Patron isn't required, of course, but thank you to anyone who decides to contribute.

From the bottom of my heart, I want to thank you for stopping by, and supporting this work. My only wish, is to continue this channel and keep up the fight against those who have again and again, tried to keep us down. I hope you will consider lending your support, so that the family will be here for many years to come.

I thank you, and hope you all know how much you mean to me.

This is to get a better chair to sit in when I'm recording plus it will go to me getting better lighting for my videos also.


1 of 4
Recent posts by Egypt God Anubis