Eleusian Epiphanies
is creating ancient futures.
Select a membership level
Sacred Way
Limited (2 remaining)
The Sacred Way, only 3 bucks (10¢ a day!) brings you our preAmbles :: stories and photos of Greek (Cypriot/Egyptian/Tunisian?)  adventures that lead to my annual Sanctuary pilgrimage (Peripateo).  

Welcome and philakia ("little kissies" in Greek).  
~~~
~~
~


Waterbloom Greece!
Limited (11 remaining)
At the 13$ level, supporters may choose
one
50 ml spray of these pure Greek flower distillates:
• Rosewater (Rosa Damascena) organically-grown in Xirolimni, Kozani ... OR.
• Yfantia Terra Lavendar, hand-collected from the ideal lavender growing region between Mount Vertis and Lake Volvi ... OR
• Sagewater (Salvia Triloba) wild-gathered from the Greek countryside and free of all preservatives or chemical additives.~for topical use only~  
Oh, and yes, you will be subscribed to the
preAmbles
, our monthly stories and photos from  our travels. 
~~~
¡Yiamas! & thank you!
Peripateo 2019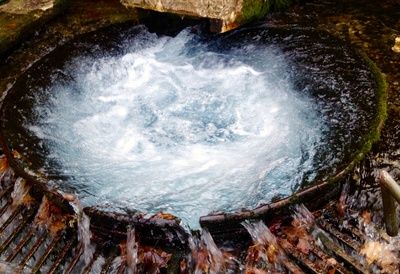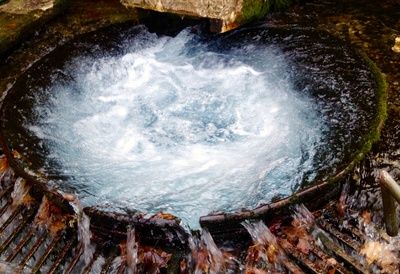 Welcome to the 33rd Degree!  Just kidding, no Freemasons were harmed in the making of this tier!  For your generous support, you will receive ...
The 2019 Peripateo,

Monthly preAmbles,
two free passes to any Eleusian Epiphanies workshop. 
~~~
The monthly
preAmbles
are stories that lead up to the Sanctuary Circuits called "Peripateo." Like the 2017
Peripateo,
the 2018 and '19 are shared by invitation only.  Presently this tier provides  the  2019 Sanctuary Circuit - maps, photos and text. These are USPS-mailed to this tier's subscribers as they are edited and become available.  
~~~
Efharisto poli!  
About Eleusian Epiphanies
Welcome to the

Eλeuσian Eπiφanieς!  



The Eleusian Epiphanies/Eλeuσian Eπiφanieς is where Eleusis D shares the  prodigious loot of her journeys: stories, photos, recipes, sadhanas -- not to mention panpsychic spells and travel hacks.  

Currently in the Eastern Mediterranean, Eleusian Epiphanies has 3 levels of subscription:
• $0 - Wandering Wodinsday - what we're reading, eating, musing -- published most Wednesdays.  
• $3 - for 10¢ a day, ponder our preAmbles, stories of the adventures that beset your faithful scribe as she prepares to go on pilgrimage.  
• $13 - receive the preAmbles, and once a year 'Waterbloom' a fragrance or taste from this side of the world (bathsalts, smudge stick, exotic soaps, flowerwaters - subject to availability). 
• $33 - preAmbles, Waterbloom and the Peripateo - dairies and photojournals of Eleusis' annual sanctuary pilgrimage.  (33$ level is by invitation, please.)  

The EEεmporium is our fly-by bazaar [https://eeemporium.company.site]  that helps support this page and Eleusis' expeditions. Join our mailing list [link coming soon!] to be notified of flash sales on once&future wares as we come across them in North Africa, Cyprus and the Balkans.  

§§§

"Super-perfundo in the Early Evening of your Day..."
~ Waking Life ~

By becoming a patron, you'll instantly unlock access to 20 exclusive posts
By becoming a patron, you'll instantly unlock access to 20 exclusive posts
Recent posts by Eleusian Epiphanies
How it works
Get started in 2 minutes