Vorropohaiah
is creating the World of Elyden
Select a membership level
Follower
Follower

you get my sincerest gratitude for supporting my endeavour
your name will appear on the wall-o-patrons here - https://www.worldofelyden.com/wall-o-patrons
you get access to a back catalogue of over 50 maps detailing the world of Elyden
you get access to weekly posts with worldbuilding, low-res maps, art, and animal and regional fact boxes for personal use   (CC licence: CC BY NC). 
Acolyte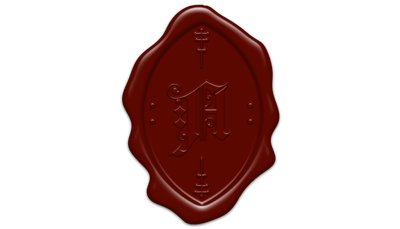 Acolyte

You get my sincerest gratitude for supporting my endeavour
you get access to all the above features as well as the below:
you get exclusive access to my back catalogue of over 50 high-res maps, and over 50 textless maps. These maps are not shared anywhere else and are exclusive to my patrons.
Whenever I publish a new complete map through Patreon I will also post the high-res version, as well as a textless version for personal use (CC licence: CC BY NC).
you can also request a layered .PSD of any of my completed maps (limit of 1 per month, after a minimum of one month patronage).
When I have enough short stories made available I will collect them all in a pdf, epub and mobi file that I will give out to patrons for free. There is no time-frame for this yet, but at the rate at which I'm writing it will be in 2020. 
Once I get the store on my site up an running patrons at this tier will get discounts on all available items 
Shaper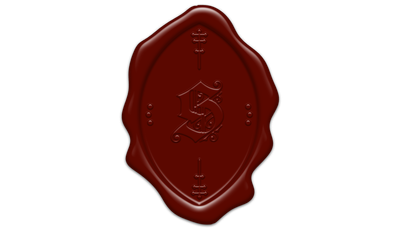 You get my sincerest gratitude for supporting my endeavour.
You get access to all the above features, as well as the below:
For some reason you want a Hangouts or Messenger chat with me, talking about worldbuilding or Elyden in general.
Help design a nation or region (either in my world or yours!), giving feedback on things like naming, climate, geography, culture or anything else you can think of.
Once my novel, Twilight of the Gods, is finished, I will give you all a copy (epub, mobi, and pdf) as a thank you for your support.
About
100% hand-drawn digital maps - no procedurally-generated maps here!

Hi, my name is Nate Mangion (more commonly known as Vorropohaiah on the internet) and I'm a worldbuilder by nature. I've been doing it for most of my life, and am interested in most aspects of worldbuilding - Mythologies, cosmogonies, histories, culture, cartography (one of my favourite subjects), taxonomy… all these and so many more fields and sciences all play a role in the creation of a world.

Objectives
What I plan to achieve with this page is flesh out the world of Elyden with fiction, history, worldbuilding, cartography etc. Patrons will add the incentive and monetary means to help accomplish those goals. But first, a bit more information on that -
I've been working on the World of Elyden for over 10-years now. She was born from the rejects of other stillborn campaign settings, though has since evolved into a monolithic beast that's growing at a rate that's far too quick for me to keep up with.
The culmination of this writing will be the Encyclopaedia Elyden, a 5-volume tome that I shamelessly refer to as my magnum opus (at least I will be able to once it's ready...). It is the sum total of my adult life spent detailing Elyden. Places, Notable people, organisations, races, religions, gods, maps, flora, fauna, myths, etc. I plan to one day edit it all into a presentable series of volumes that I can publish. I'm well on my way towards doing this - the first volume alone (akin to the Encyclopaedia Britannica of old) clocks in at close to 500,000 words, with well over 2,000 individual entries - though there's a way to go yet.
Thanks to the internet, I have access to all sorts of free tools, not least of which is Wikipedia (don't knock it, it's an amazing tool), much of my research finds me having to purchase expensive textbooks or print out notes – the money I'll get from this will help with such endeavours, as well as help finance other projects related to the world (such as novels; the printing and hand-binding of the Encyclopaedia Elyden, once it's finally ready; or my handmade world globe, which I keep on putting off due to finances).
This is your chance to get involved with my world.
I am creating a minimum of 1 update a week, uploaded on Wednesdays. These include:
- 1 Atlas Elyden entry, including High-res and textless versions at the $5 tier.
- a minimum of 1 Encyclopaedia Elyden entry with at least 15 recently-added entries to the encyclopaedia
- 1 animal fact box from the Encyclopaedia Elyden, including a high-res version of the art at the $5 tier.
- 1 graphic, which may include: commissioned art, heraldry, nation information, information on an interesting region or aspect of the world in an easily-digested format.
Also, starting from April 2019 I'm planning on adding extra content, hopefully once-a-month, on a weekend. This could be anything, including bonus maps, worldbuilding information and other details, including anything requested by patrons pledging at least $1 a month.
Time for a new tablet - I've been using the same old Wacom Bamboo tablet since I started making maps, 8-ish years ago. It's starting to show its age, though it's served its purpose well.

Once I hit this much per month I think it's time to upgrade. I'm thinking of something like a Wacom Cintiq 16 or a Huion Kamvas :D

5 of 5
By becoming a patron, you'll instantly unlock access to 179 exclusive posts
By becoming a patron, you'll instantly unlock access to 179 exclusive posts
Recent posts by Vorropohaiah
How it works
Get started in 2 minutes