NRG Creations
is creating Boondocking Horrors from Infinity
Select a membership level
Boondocking Horrors from Infinity
Read the stories and experience the dark side of Joy and Mike Correll's full-time, nomadic, RV journeys brought to you as they live it + Bonus Images 
Travel-Log Images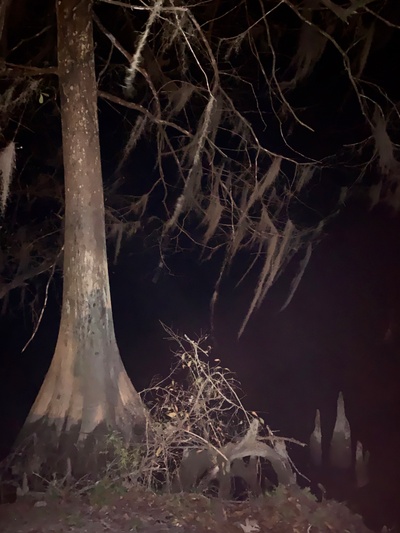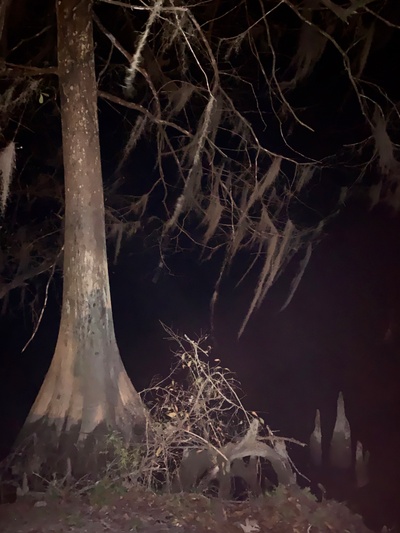 Behind-the-Scenes Images taken by Joy and Mike Correll during their journeys + Bonus Videos + Boondocking Horrors from Infinity
Travel-Log Videos
Behind-the-Scenes Videos taken by Joy and Mike Correll during their journeys + Dark Ritual Art Process Images + All Lower Rewards
About NRG Creations
Join Joy and Mike Correll for the "dark side" of their full-time RV boondocking travels across the United States, and experience the horrors they encounter as nomadic travelers. This episodic journey chronicles these events raw and unedited, via written travel-logs, images and videos - more from Mike Correll...


"The full-time RV lifestyle beckons the unexpected. It is one thing to set out on a vacation having picked the perfect spot far in advance, and quite another to search for places to live while on the go. During our travels we have encountered much darkness and horror, including potential crimes being committed, America's modern wastelands, Nature's destructive powers, cultures wrought with extreme racism and xenophobia, squalid public bathhouses, human body parts, violence being perpetrated, and much more. In addition events rarely go as planned, and the day dictates itself. I have gone to dump the 'black tank' (sewage vault on the RV) and found out too late that the sewer line I'm dumping into is blocked...you can imagine the mess! Roadside flats occur, door locking mechanisms fail, rooftop leaks manifest, and what we call 'infiltrators' haunt our personal space. Check out this teaser clip from: 
Chemical Beaches
and this teaser clip from: 
Burning Bloody Desk
"This is a unique opportunity to vicariously partake in our lifestyle by reading the stories, seeing the photographs and watching the videos, but that is not all! As we travel we collect 'ingredients' from the places we stop, which are incorporated into pieces of Ritual Art (click link to learn more about 
Ritual Art
). Patrons are allowed access to process images of these ingredients as they are tooled into Dark Ritual Art, as well as 'first look' at completed pieces, and a Patron only 10% discount on all newly created items (i.e. I recently put a drill bit through my fingertip on accident, but kept the broken drill bit, still sticking from a lettered dice, and used it in a hanging Ward).
"Some of you may know my work from the recently released documentary '
Chet Zar: I Like to Paint Monsters
', but for those unfamiliar or those who simply want a refresher, check out the extended trailer: 
ILTPM Trailer
. Listen to my audiobook here: 
Emails From Infinity
. Check out my full bio here: 
Mike Correll Bio


VIEWER DISCRETION IS STRONGLY ADVISED: Contains graphic material that may be disturbing to some viewers, including flashing imagery, scenes of violence, horror, terror, coarse language, and intense sound effects. NRG Creations, Inc. nor any affiliates and/or subsidiaries, employees, or representatives are not responsible for adverse effects experienced as a result of engaging in this content! Continue at your own peril...
Want to see the 'light side' of Joy and Mike Correll's travels, click here:
Boondocking Travel-Logs from Infinity
DRONES AWAY: We will purchase a drone to further document our travels, in this case from above. Assist in expanding our coverage to include a "bird's eye view"!
1 of 1
Become a patron to
Unlock 444 exclusive posts
Get discounts to an online store
Connect via private message
Recent posts by NRG Creations
How it works
Get started in 2 minutes