Emilia Rose
is creating Steamy Paranormal Romance Books & Erotica
Select a membership level
Tier 1
Tier 1 includes:
Early access to Poison and Protecting the Alpha
Access to my completed work, including Submitting to the Alpha, The Twins, Come Here Kitten, Defying the Alpha, Catch Me Alpha, Forever Yours Kitten, Excite Me Trilogy
Exclusive access to Climax: Erotic One-Shots
Access to a Discord server where I chat with readers
Patreon-Exclusive Newsletter
STEPBROTHER HAS BEEN REMOVED FROM PATREON.
Tier 2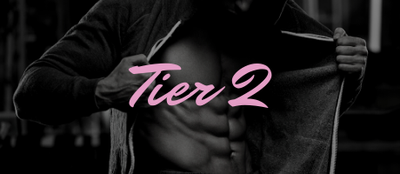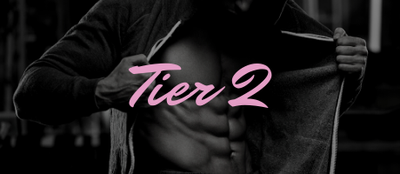 Tier 2 includes:
Everything from Tier 1
Submitting to the Alpha audiobook
Access to monthly polls that shape my writing
Tier 3
Tier 3 includes:
Everything from Tier 1 and Tier 2
Exclusive Access to The Mafia Boss
About Emilia Rose
My name is Emilia Rose, and I LOVE writing all types of erotica and erotic romance stories. On my Patreon, you'll find your next favorite steamy paranormal and contemporary romance! If you want to learn more about me and my stories, feel free to visit my website: emiliarosewriting.com

Update Schedule
Monday: 2 chapters of Only Yours Alpha (Beginning July 12)
Wednesday: a short-story from Climax: Erotica One-Shot Collection
Friday: 5 chapters of Poison
NEW: Tier 2 will receive 3 chapters of The Mafia Boss every Wednesday.
NEW: Tier 3 will receive 3 chapters of My Werewolf Professor every Wednesday.
Business Inquiries
My Stories
Come Here, Kitten (God of War Book 1)
COMPLETE
Warmonger Alpha Ares promises to kill anyone who has the Malavite Stone—a crystal packed with ungodly powers and healing properties. From slaughtering packs to building himself an empire, he will stop at nothing to find it. That is until he meets Aurora.
Aurora thinks she knows exactly how to destroy such an arrogant alpha: with a good night and some ale spiked with wolfsbane. But she has three little secrets that could threaten her entire existence… She's knows where the Malavite Stone is. A pack of bloodthirsty rogues are trying to kill her. And she's falling for the man she once feared.
Catch Me, Alpha (God of War Book 2)
COMPLETE
Alpha Ares will do anything to avenge his mother and protect his mate, Aurora. But the Hounds are becoming stronger by the day, and Aurora fears that the worst is yet to come. Will Ares and Aurora defeat the Hounds and avenge the ones that they hold closest? Will they be able to protect their pack? Or will the leader of the Hounds destroy everything and everyone they care about?
Forever Yours, Kitten (God of War Book 3)
COMPLETE
On the brink of a divine war, Ares and Aurora are juggling her pregnancy, protecting their pack, and starting over from scratch. Only problem is... the Hounds aren't slowing down. If they thought the Hounds were bad before, they have seen nothing yet. Medusa gives Ares and Aurora a choice that could lead to the end of the war on Earth, but the decision they have to make isn't an easy one. It'll be the hardest one they'll ever make.
Excite Me (Addicted to Him Book 1)
COMPLETE
"Mr. Byrne, I have a boyfriend," I whispered.
"A boyfriend who can't make you cum. A boyfriend that doesn't excite you." He rubbed his fingers against the front of my shorts. "You need a man, Mia, not a boy."
Find out what happens in this forbidden romance between Mia and Mr. Bryne, Mia's best friend's father.


Indulge Me (Addicted to Him Book 2)
COMPLETE

After Mia's mother's successful surgery, Mia thinks that she can finally relax and enjoy her time with Michael. Her mother is happy. Mason has gotten everything he deserved. And Mia finally has a group of friends she can relay on. But when Michael's ex-wife shows up at his doorstep, everything takes a turn for the worst. With rumors floating around town--and around Michael's work--about their relationship, Mia doesn't want to cause more problems for him. But Michael never backs away from love, especially not theirs.
Complete Me (Addicted to Him Book 3)
COMPLETE
With a baby on the way, her best friend back, and grad school finally figured out, Mia is ready to take on the world with Michael by her side. Only problems are: the wedding is closer than she planned, her bump is growing fast, and then there's this flirty frat boy in her lab who won't quite leave her alone.
Submitting to the Alpha (Submission Book 1)
COMPLETE
"What am I going to do with you?" he whispered, his nose trailing up my neck. "You've been teasing me. This whole damn week, you've been teasing me." I shook my head, no. But really I had been. I'd touched myself too many times to count thinking about him pounding me against my headboard. Find out what happens when Isabelle's steamy fantasy turn into a reality.
Defying the Alpha (Submission Book 2)
COMPLETE
Although Isabella is one of the highest ranked werewolves in the nation, she still loves toying with her mate Roman. But, one night, her teasing goes horribly wrong, and she finds herself in the middle of a war instead of in bed with Roman. Will Roman and Isabella's relationship withstand the fury of an alpha who wants blood, a crazy ex-lover, and an old acquaintance who has obsessed over Isabella since high school?
The Twins (Submission Spin-Off)
COMPLETE
Naomi hasn't been touched by a man since her last boyfriend, Oliver. When the Shadowcrown Pack hires her to help strengthen their weakest links, she meets the notorious twin alphas Jax and Noah. From the moment they meet, these bad boys are determined to have their way with Naomi.
Poison (Bad Boys of Redwood Academy)

UPDATES: Friday
Climax: Erotic One-Shots
UPDATES: Wednesday
Copyright © 2020 Emilia Rose. All Rights Reserved.
All work created and posted on this account is property of Emilia Rose.
When I reach 4,000 patrons, I will write monthly collaborative/interactive short-stories! You, along with my other patrons, will choose what happens in the short-story as I write it live on Patreon.
4 of 4
By becoming a patron, you'll instantly unlock access to 539 exclusive posts
By becoming a patron, you'll instantly unlock access to 539 exclusive posts
Recent posts by Emilia Rose
How it works
Get started in 2 minutes